NOOK 7 inch Tablet features
Fariha Khan

December 15, 2016

442
If you are looking for a tablet which is both great in terms of working and affordability, NOOK tablet 7" can be your best bet. Introduced by Barnes and Noble, NOOK 7 is a small Android tablet with Google Play coming with a price tag of only $50 and very decent specs. With this price hardly there are any reasonable options out there. But NOOK 7 is one of a kind that does a great job. I explored this device recently and found it very impressive so here I am sharing my review with all you out there wondering if they should get their hands on this device…
Read also:
Reports verify additional Samsung Galaxy S8 specs
NOOK 7″ - A Smart Tablet at $50 with Google Play

Hardware
NOOK 7's hardware is very solid in addition to other great things about this device. Thanks to Barnes and Noble that has managed to do it all. Crafted out of plastic, the tab has a pretty soft-touch finish on its sides and back. The front has somewhat slight bezels. On the whole, the entire tablet feels great. Compared to Amazon Fire Tablet, the NOOK tablet 7" is stunningly thinner. It also feels more premium compared to Fire's horrible hard plastic. The buttons are also worth remarkable as they are very fine too. Their placement is just right for a 7-inch tab.
Display
When you get a device for $50 there is not much that you think you would get out of it, but with NOOK it is not the same. The tablet delivers a decent experience with a 7-inch, 1024×600 display. While the resolution is poor and colors are a bit washed out, the viewing angles are decent.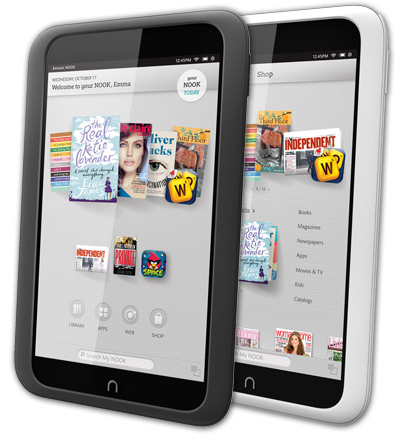 Software
Software without doubt is the best thing about this tablet. It runs Android Marshmallow out of the box with no skin at all and a minimal bloatware. Google's suite is pre-loaded with B&N's apps collection. However, yet it is very light.
Performance
When you use this device it feels great which is unlike Amazon's cheap tablets. The NOOK is definitely much better. But at the same time, the lack of a skin helps with performance, which is in fact good considering the marginal specs on this device.
Remember that the NOOK tablet 7 doesn't feel like a standard tablet when it comes to a software perspective. It appears to be like the cheapest Nexus of all time but that doesn't apply to stuff such as software updates or security patches.
When it comes to real performance of the device it is not out of this world. You may see various interruptions regardless of how long you're using the device. While that's likely with low-end, no-name processors and least specs. I didn't never ran into any serious performance issues, and things didn't degrade over those couple weeks, which is a great sign.
Battery Life
The great battery life is one wonderful thing about the low end tablets. But that is not the case with NOOK. If you use the device for 2-3 hours the battery will drain by almost 40-60% depending on your activity. In the same way, the standby time isn't exceptional as well. I will not say that is it bad battery life, but it's hot too. The Amazon Fire surely has an edge in this aspect. In addition, the NOOK tablet 7 ships with a power brick and a USB cable.
Speakers
Unfortunately, the speakers are not good at all. The rear-mounted mono driver doesn't no good in the arena of decent audio quality. In fact, it rather gives out audio that sounds awful at low volumes. Using headphones however can help if you really want to use this tablet for music.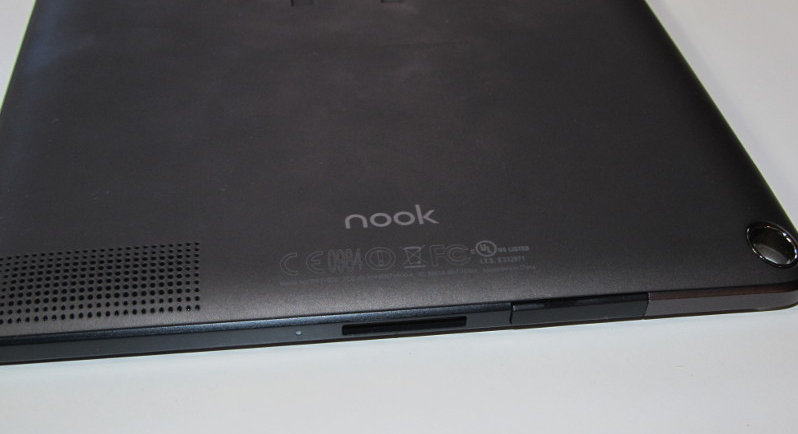 Where to Buy
Presently, the NOOK 7 is on sale only via Barnes and Noble. So you can order online or buy it directly from any Barnes and Noble location.
The Final Word
All in all, NOOK tablet 7 makes a great device at $50 so there is no second thought about that. You get a great tab without spending much and this is what makes this device one of the best tablets in this price on the market today.
Source: PhoneArena
---