Samsung Galaxy S9 First Impressions
Fariha

March 6, 2018

5,956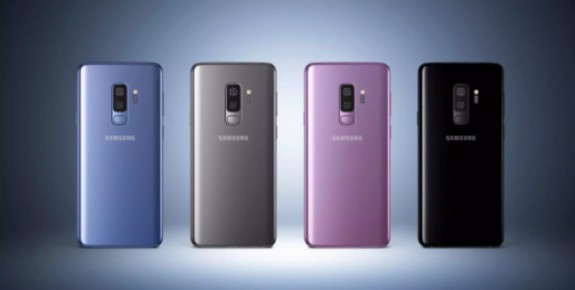 We got a chance to explore the new Samsung Galaxy S9. Here are the first impressions that got about the fantastic new device.
Samsung Galaxy S9 camera function:
It seems as the camera hasn't changed much. However, it shows a prominent change in the surface under lens. Samsung Galaxy S9's dual aperture sensor makes the Galaxy S9 work better even in low light. The software of the camera provides the background a blur effect if there is no object in the forefront that really makes it appealing to the eyes. It does have few other fresh trappings in the camera of Samsung Galaxy S9.
Samsung Galaxy S9 Slo Mo function:
Samsung Galaxy S9 brings Slo Mo feature just similar to that of Japanese produced brands in its technical services. The new software change of Samsung Galaxy S9 while capturing the slow mode at the time when action is viewed in the central square is really exciting. It has a fantastic Slo Mo mode that works best in bright lights. It also seems that its Slo Mo Mode doesn't work well in dark lights.
Samsung Galaxy S9 AR Emoji:
Well, this feature is interesting and a little bizarre too. It's annoying also because the costumes that it offers are limited. Some of its auto generated GIFs are really weird and precise and they could really surprise your friends. Samsung has incorporated the AR Emoji feature quite well for example it is already present in a form stickers on WhatsApp which you can share with your buddies.
You can also make small videos with your AR Emoji from the front facing camera if you practice making movies more than once and get use to it. You can use this feature to make GIFs to be shared among your friends. Using it is a fun but holds nothing novel.
Samsung Galaxy S9 design and biometrics
Samsung Galaxy S9 design doesn't come up with something really different. It is same as Samsung Galaxy S8 except the addition of its differently placed fingerprint scanner. The remaining look and feel is just similar. One really can't feel the difference if he owns both Samsung Galaxy S8 and Samsung Galaxy S9 except for the hard to unlock function of Samsung Galaxy S9.
Another difference is the biometric security of Samsung Galaxy S9 which looks much better than Samsung Galaxy S8. Its Intelligent Scan is faster than iris or face scan and you can also experience the fingerprint scanner functioning simultaneously. The bad thing about the scanner is that it doesn't work well if placed low on the desk. But all in all its biometrics facility has been widened and upgraded if we compare it with the previous year.
Samsung Galaxy S9 Dual Speakers:
The Samsung Galaxy S9's dual speakers are incredibly clever. They are even more loud and strident than in the past. They give wider, generous and higher sound. This small change in the speakers has made a big difference in its overall sound quality.
---