Will VR & AR go mainstream in 2018?
Fariha

December 27, 2017

8,710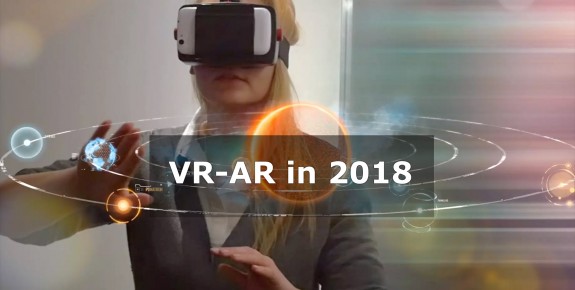 While VR is still in its infancy, Facebook's Oculus is playing a key role to bring it mainstream. Oculus Go, is the headset which is priced at $199 having no cables or smartphone requirements which is likely to change things for Virtual Reality in 2018. The device is expected to hit the shelves sometime early in the coming year so if you are a VR lover be prepared to discover this tech at a whole new level!
According to according to Josh Wolfe, co-founder and managing partner at Lux Capital, AR, Augmented Reality will continue to be even more important. 
Apple and Google are working with developers to bring new experiences to smartphones. With the help of these tech giants we are already able to place virtual furniture in our homes and offices thanks to the Ikea app which helps us learn how it will look before we get our hands on it or get live tech support via the Chalk app, which allows helpers to draw on your screen and show you which buttons you have to use.
Wolfe says,
"I think that augmented reality will prove to be more pervasive and important and it will go from three-dimensionally generated objects inserted into things, which is what we see now, and instead it will be valuable information layers on what you are looking at," said Wolfe. "Those kinds of information layers will be picking up all kinds of sources. Everything from road maps to retail prices and temperature and pollution levels. It will bring more day-to-day utility in that it literally augments our day to day." 
---