Skype for iOS update adds many new features
Fariha Khan

September 29, 2016

821
Support for CallKit, Siri integration, and more, Skype for iOS update now offers a number of great features for its users. With its latest update, the app is at version 6.25 on iOS now. Skype assets that Siri integration and CallKit support will be available for Skype for Business users in October.
Today, Skype announced an important update for its iOS app. The update includes various new features and optimizations for iOS 10 users. You get improvement in contact information, Siri integration in addition to CallKit support.
Skype iOS users now get support for storing Skype contact information in the iOS Contacts app. It means that you can keep Skype contact details in current contacts now or make new ones with just Skype information.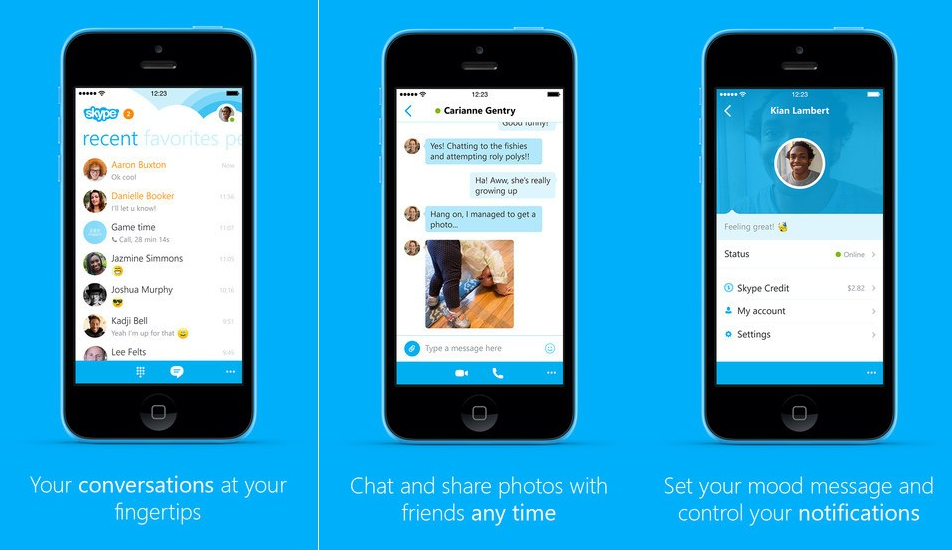 In addition, Skype for iOS now supports CallKit which enables you to place Skype calls just like you make regular calls. Now, you can place calls through Skype with the Phone app on iOS, Siri or with the Contacts app. All this implies that now it is easier to start an audio call, video call on Skype of a Skype IM. In other words, there is no need to install the app first now.
The updates will include the Skype for Business iOS apps as well, which in turn will give business users the same flawless calling experience. As a result of the CallKit integration, users can get alerts for and answer Skype calls with the help of CarPlay too.
During the last week, Skype makes one of the major apps to be updated with iOS 10 CallKit support. So Skype for iOS users now just enjoy a host of new features with this latest update.
---