Google's "Really blue" Pixel phones are US only and so is the Daydream View offer
Fariha Khan

October 5, 2016

343
The U.S often enjoys the ideal prices and deals. It is for a fact that many of them are meant for the American customers only. Google has continued the same trend in Pixel and Pixel XL as well, breaking the hearts of countless customers around the world. Why is the company so indifferent to others? Only they can explain.
US exclusive deals continue
Google is striving to transform its image today. The company is basically trying to portray itself as an all new firm that can handle hardware end-to-end on its own. But there are some undesirable habits that the company is just not able to get over. Yes, we are talking about its "US Only" exclusives that are indeed immoral.
The unfairness seems endless…
The "Really blue" flush has proved to be no fiction. But it is not there in on Google's Store in the UK. This striking new color is only for U.S market for now. For other users, the options are the tedious black and white at the moment. While they are not really attractive and don't look special, the whole thing is quite unfair as it is.
Free Daydream View VR headset US only!
Google is doubling down on the US exclusiveness. With each Pixel and Pixel XL purchase they will offer a new Daydream View VR headset for free. So you can make the most of it if you are a U.S citizen only. Unlike the Blue Pixels that is expected to come to other market sometime later, it does not seem to be available in other regions.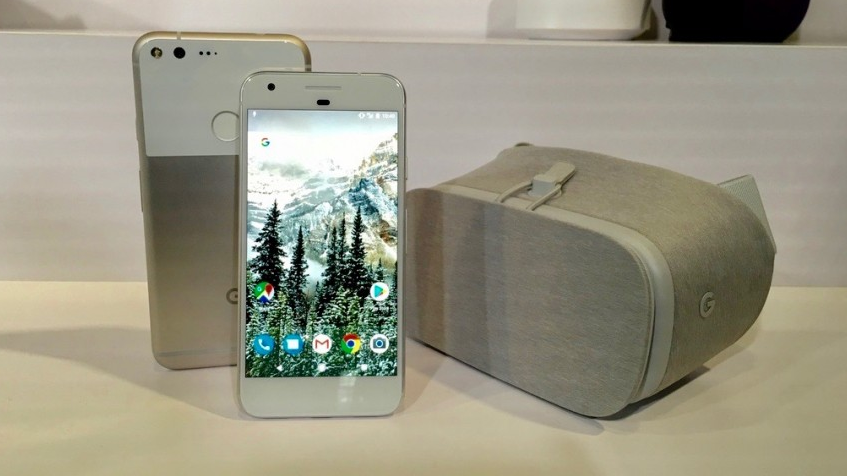 Google leaving all furious and frustrated
While the Daydream View appears to be a great piece of hardware with $79, seeing that our Pixel purchase already costs more than what we would pay in US dollars, why should we not have the free gift? These are some of the questions that would annoy and make any interested user outside furious and frustrated. So if you are feeling deprived, you are not the only one feeling that way.
Google, please be more thoughtful!
Google must review its strategy and global approach if it really wants to hook and retain the fish across the globe and not just focus on the US market. It is time that the company fixes such problems or it would be too late. Let us hope it acts more sensitively and empathizes with customers in other parts of the world in future.
---