Acer's Chromebook R13 Review
Fariha Khan

November 21, 2016

653
Acer's Chromebook R13 is a great new laptop which can easily turn into a tablet. With a price tag of $400, the machine makes of the finest choices out there. Indeed a great buy for the holidays.
It came to me as a great surprise at Google I/O earlier in 2016 when the Google announced that Chromebooks would offer Android apps via software update. That sounded great and seemed to be a real game changer, bringing Chrome OS into the mainstream desktop OS arena with macOS and Windows. Now we have got Acer R13 Dev channel that has got the Google Play store. Before we move on, let us check out the hardware specs of the Acer Chromebook R13.
Overview
Acer's Chromebook R13 is a very premium glass and aluminum/metal laptop that looks and feels more like a $1000 laptop than a $400 machine. This is what makes it stand apart from other similar devices.
Display/Camera
Acer's Chromebook R13 features a glossy 1080P display at 13-inches. The machine has a bit of bezel on the bottom 'chin'. It is bright with 170 degree viewing and makes a wonderful laptop for reading for long period of time. Those who love to watch movies on laptop will also find it very useful. The laptop has Acer's patented 360-degree dual-torque hinges that enables the display to be folded back to any degree that you wish. The dual-torque hinges stabilize the display when you use the touchscreen controls and while switching between different modes: Laptop mode, Display mode, Tent mode and Pad mode. Its 720P camera is exceptionally good for hangouts.
Size and Battery
Acer's Chromebook R13 has dimensions (L x W x H) at 8.98 x 12.83 x 0.61 inches. The 3-cell Li-polymer battery will not get going for 12 hours unless you are really light on it. So you will actually get about 8-10 hours a day which is not bad at all.
Keyboard/Trackpad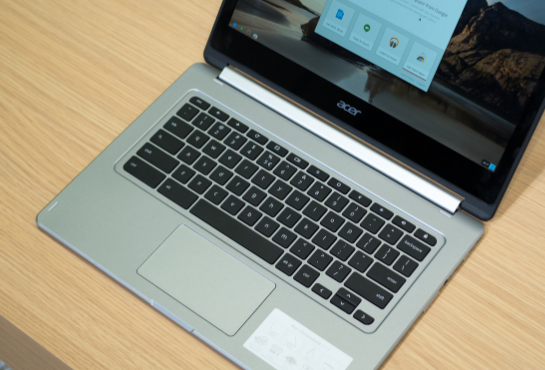 The R13's keyboard is quite similar to the MacBook Air's: Black, non-backlit keys. It has typical motion make typing very easy coming from Apple's family. If you have been using a MacBook simply switch the Alt and CTRL keys in settings and reverse the trackpad. Acer went a little bit small for the trackpad. It has a big trackpad overlaid on the screen but for regular typing it is very useful.
Ports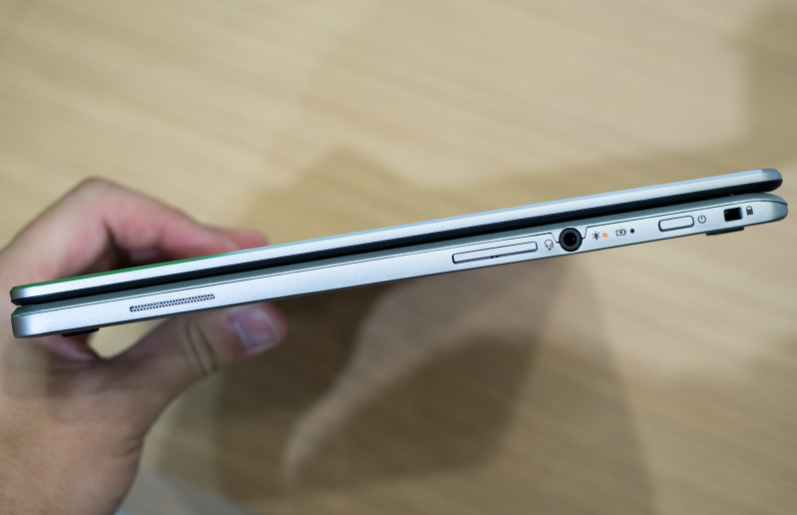 Acer has included just included 1 USB-C port here which doubles as its charging port. The company has built in some ports for the "here and now" which will generally set you free from using dongles as well. There's a USB3-A port on both sides and an HDMI out, which does 4K at 30MHz remarkably. The laptop has a volume rocker and some LED indicators for power and Bluetooth. The R13 has 2×2 MIMO 802.11ac Wi-Fi and Bluetooth 4.0.
There is a microSD card slot that is great for offloading images and video and a headphone/mic jack. Two excellent speakers are on the sides as well.
You get both 4GB of RAM and 32GB SSDs – great for users with bigger appetites for apps. The microSD card slot is useful here.
The fanless quad-core MediaTek M8173C processor powers the machine which is much faster than you can image.
CPU
The CPU is a dual-core ARM Cortex-A72 running at 2.1GHz w/an energy-efficient dual-core ARM Cortex A53 running at 1.7GHz. Besides, a Neon multimedia processing engine with SIMD (v2) and VFP (v4) ISA support is there as well on chip in addition to an Imagination PowerVR GX6250 GPU. It means that this runs with Intel Celeron processors.
Overall experience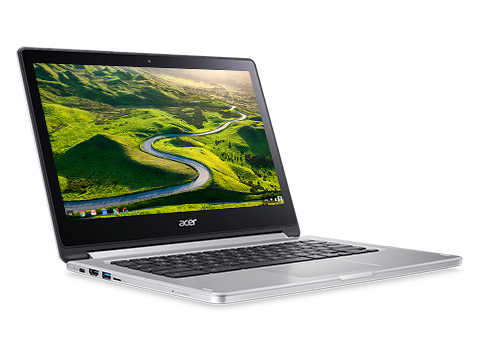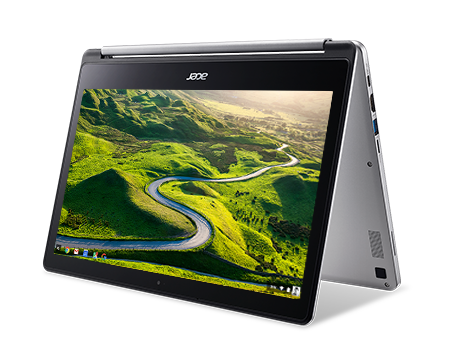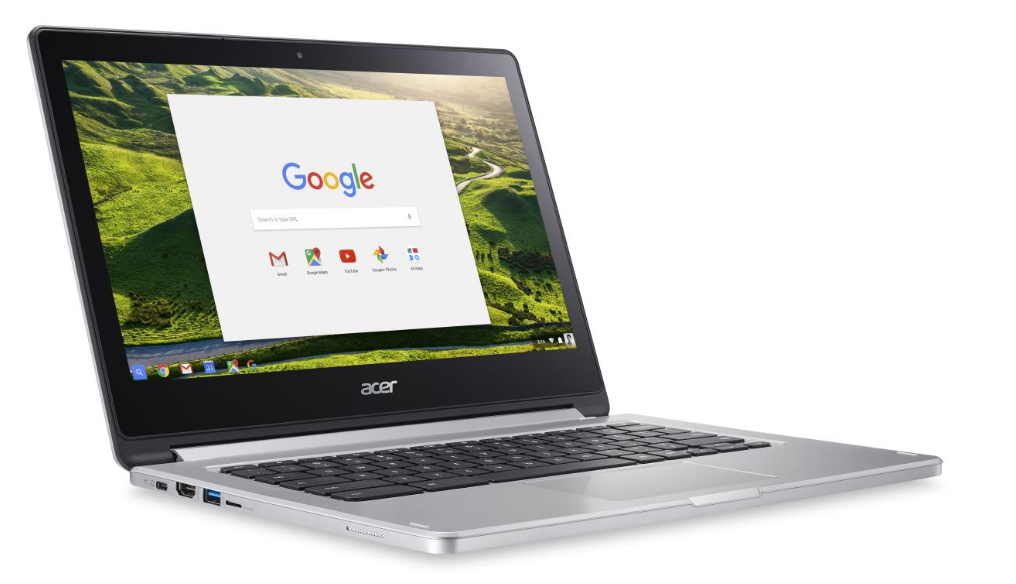 When you fold Acer's Chromebook R13 at 360 degrees, it is a gigantic 13.3 inch tablet. The touchpad and keyboard become extinct so rowdy taps don't affect your experience which is wonderful. So you get the feel of an Android tab with a little addition on the Chrome side. All apps such as Facebook, Twitter, YouTube work well on it. 'Display Mode' and 'Tent Mode' are great for watching videos and some light tablet work.
The bottom line
All in all, the Chromebook R13 is excellent as a laptop with $400 price tag. You will find the Keyboard Mouse/display superb fabulous in the Chromebook arena. Its processor/ram/storage are all worthwhile. But as a tablet, it doesn't compete with great options such as iPad Pro, Samsung or Pixel C. The machine is heavy, has a big bezel which is no good. It is indeed a great bonus for a laptop to work as a tab with ease and this is one feature that makes this machine a best buy.
---