Google Play Store update
Fariha Khan

March 27, 2017

542
We just got to see the latest Google Play Store design tweak which is rolling out to some, changing the look of search results. Besides the other alterations, it seem that that Google is rolling out a design update slowly now that appears like what we saw in a leaked "dogfood" version of the Google Play Store some time back…
You can see the finalized version of the My Apps section in this screenshot which has been redesigned. At the moment, the outgoing version has 3 tabs including installed, all, and beta. The latest version has separated apps now that have updates available into their own tab, has kept the installed tab, all has been changed to library now. There is still the tab listing all of the apps that you are testing beta versions of.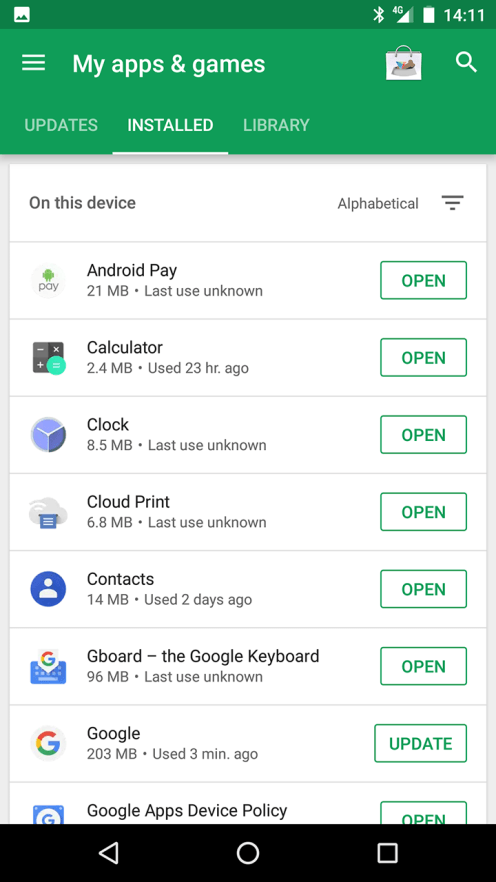 Read Also: Google Play Music update
The most interesting thing is that there is the option to sort apps within the installed and library tabs by alphabetical order now, last updated, last used, and by size.
If you are not able to see the update yet, there is nothing to worry. It will show soon as it might take some time on the server-side. Hopefully, we will be seeing the latest Google Play Store update on more devices in the coming weeks.
---