How to Resize Multiple Images?
admin

2016-08-16 01:38:54

882
This nifty little tutorial will show you how to crop and edit multiple images simultaneously using online tools. The resizing of multiple photos simultaneously is termed as a Batch Resize.
How To Batch Resize Images:
A very effective tool for Batch Resizing is called Light Image Resizer. Installation of Light Image Resizer only takes up around 25MB of your storage capacity. After installation, launch the program. Users are displayed with a window requiring them to select images for the Batch Resize. You will have to select the images that you would like to resize.
Use CTRL key to select multiple Photos.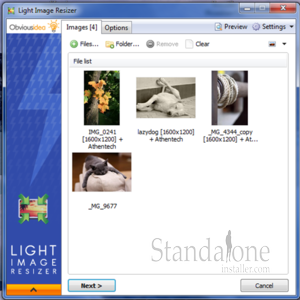 When you move onto the next screen, you will be required to enter your entire image batch preferences. You can determine Resolution for each of the selected images individually.
Using the options tab in Action menu you can make a copy of your batch so your original images remained unedited. Similarly the Destination menu allows users to select a specified location for the resized batch.
Lastly, using the More options tab can choose desired file extensions, add borders, or even add watermarks to their batch resized images.
---