How to Install XML Plug-ins in Notepad++?
admin

2016-08-15 05:19:47

862
Notepad++ is a nifty text editing software which is mainly used to edit source code. Although it mainly deals with source code, but a great feature of this software is that users can increase its functionality spectrum by adding on some plug-ins.
This Article will take you through the installation process of XML plug-ins on the Notepad++ software.
Automatically Install Plugins on Notepad++
Click on the Plugin dropdown menu; go into Plugin Manager and open Show Plugin Manager.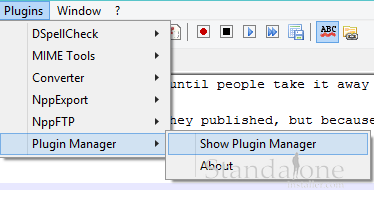 Users will be displayed with a list of available plug-ins Required plug-ins can be selected and installed by check the checkbox and clicking install.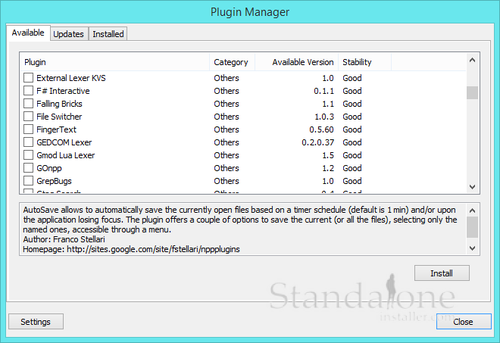 Manually Install Plugins on Notepad++

Users also have the option of installing unofficial Notepad++ compatible Plugins. This action can be performed simply by downloading the compressed file and then unzipping it once downloaded.
After doing so users will have to copy the .dll file to the Notepad++'s Plugins folder:
C: //Program(x86)/notepad++/plugins
When the .dll file has been copied to the Plugins folder. Simply run Notepad++ and go to the Plugins menu. Search for the desired Plugin and install.

---