How to remove Gamestabsearch.com redirect from your computer?
Admin

December 13, 2016

398
Bundled with other free software that you download from the web, Gamestabsearch.com is a browser hijacker. It sets the homepage and search engine to http://gamestabsearch.com/once it is downloaded. Some free downloads do not reveal that other software will be installed alongside. This malicious program will be installed on your system if you download a program that has this program attached to it and then you may have no idea that how to remove Gamestabsearch.com redirect from your computer.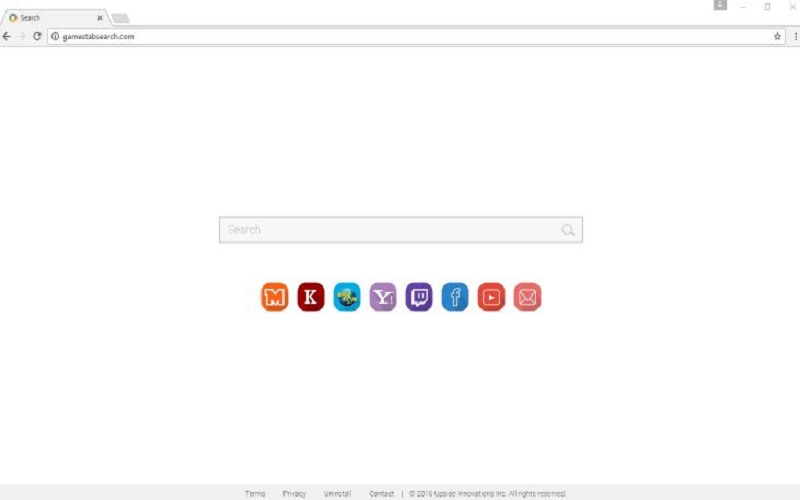 As a rule of thumb, you must always install software carefully. Many times a software installer has optional installs, such as this Gamestabsearch.com browser hijacker. You have to carefully decide as to which install you should opt for. Ideally, you should go for the custom installation and deselect whatever anything that is not suspicious. In other words, we should completely software that cannot be mistrustful.
Learn also:
• How to remove delta search?
• How to remove iStartSurf?
• How to edit your PDF in just 3 steps?
Step by step guide to remove Gamestabsearch.com redirect
If you have already installed this malicious program, there is nothing to worry – you can get rid of it by following this step by step guide.
1. To begin with, you need to clean your computer using AdwCleaner. It is basically a free program that helps to scan your system and browser for the Gamestabsearch.com browser hijacker. You can download your AdwCleaner here. Make sure to close your web browsers before you start the cleaning process.



Next, double-click on the AdwCleaner icon. In case windows asks you if you want to run AdwCleaner, you should give it permission.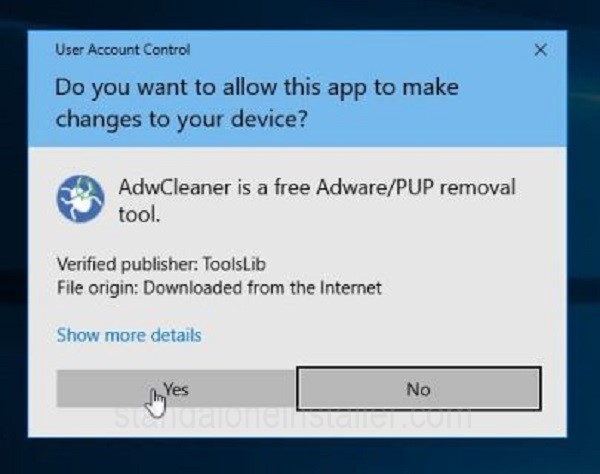 2. Click scan when the AdwCleaner will open.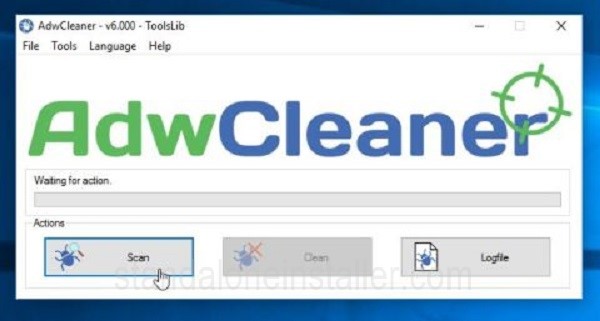 The program will search in order to remove Gamestabsearch.com redirect as well as other unwanted programs. In order to get rid of the malicious files click on "Clean" button.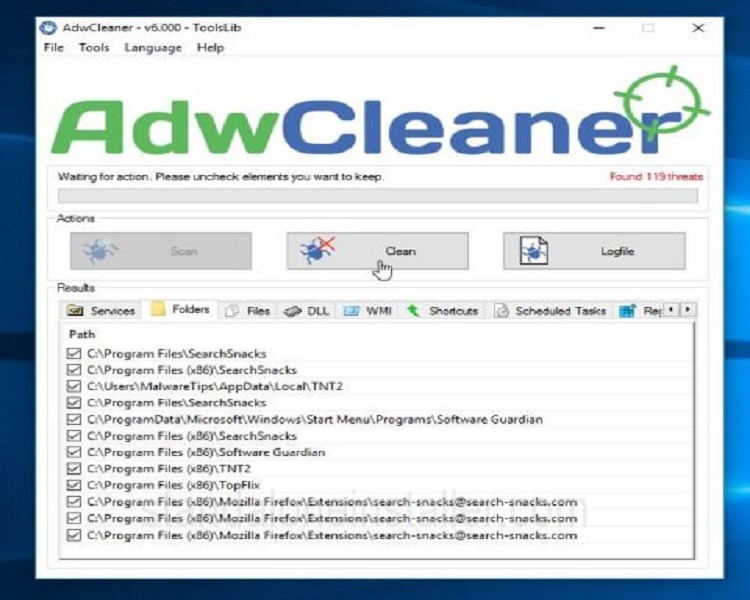 The program will ask you to save any open file/documents – the software has to reboot the system for completing the process of cleaning. Please do so, and then click on the "OK" button.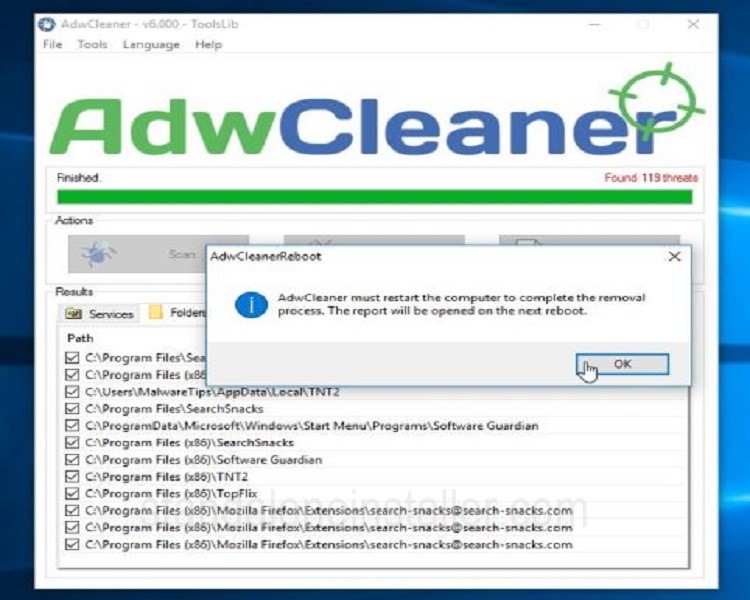 3. The program will automatically open a log file (with the files, registry keys, and programs removed from your PC) when your computer reboots and you log in. Remember to review this log file and then shut the notepad window.
Malwarebytes Anti-Malware is great scanner that can help you to remove Gamestabsearch.com redirect from your PC. This program will run together with antivirus software without any clashes.
Download Malwarebytes Anti-Malware here.
1. Close all programs once the download is complete. Double-click on the icon on your desktop "mbam-setup" and installation will begin.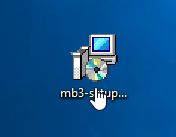 You may see a User Account Control dialog which might ask you if you wish to run this file. In case this happens, you should click "Yes" to continue with the process.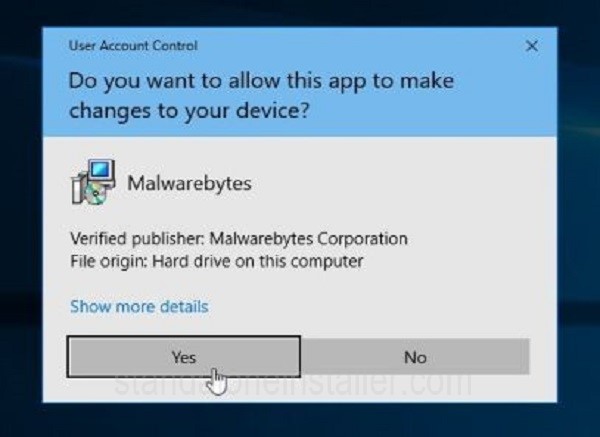 2. You will see Malwarebytes Anti-Malware Setup Wizard when the installation will start.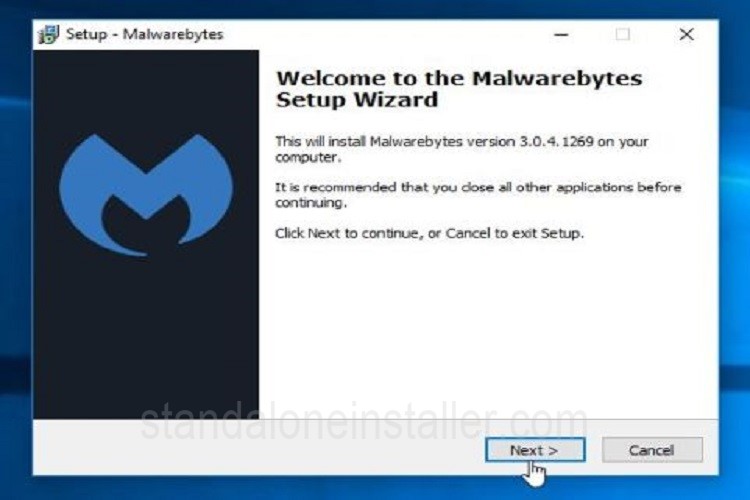 It will help you learn about the entire installation process. To install the program on your computer, continue clicking the "Next" button.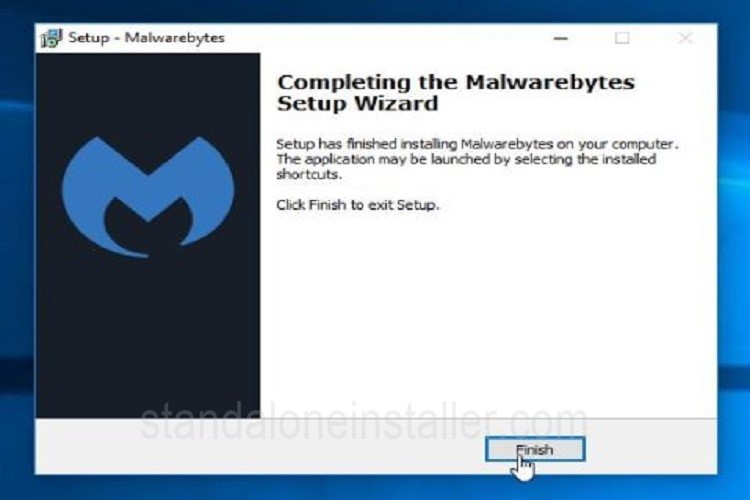 3. Malwarebytes Anti-Malware will spontaneously start and will update the antivirus database. Click "Scan now" to start a system scan.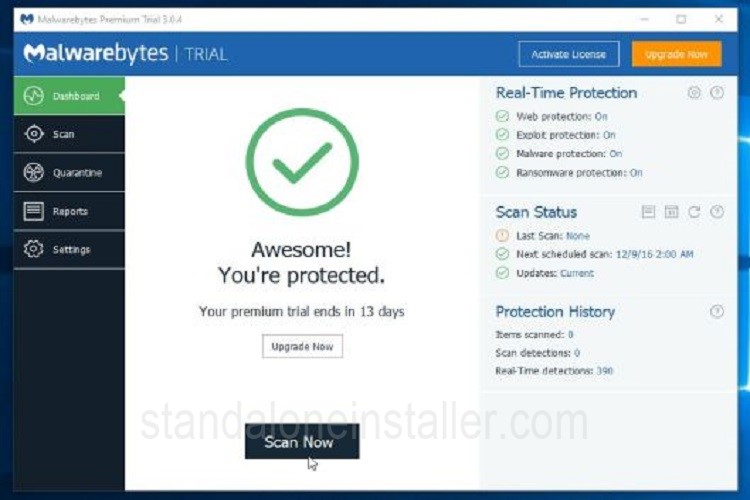 4. Your system scan will start and look for the Gamestabsearch.com browser hijacker.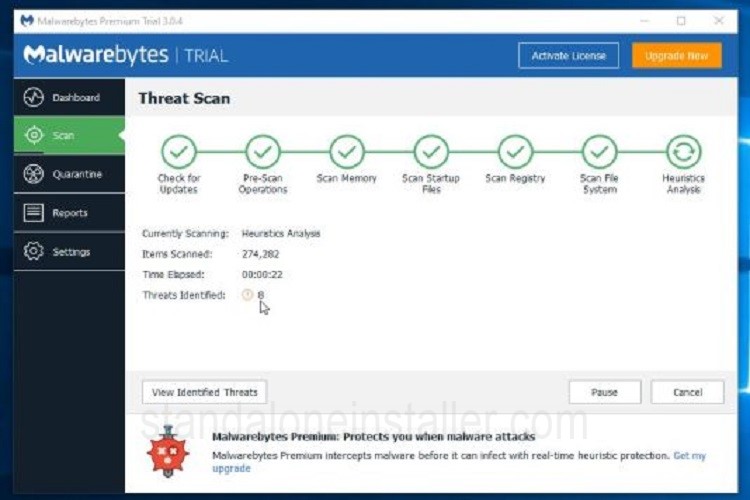 5. You will see a malware infections when the scan has completed. Click "Remove Selected" button in order to remove the nasty programs that Malwarebytes Anti-malware hunted.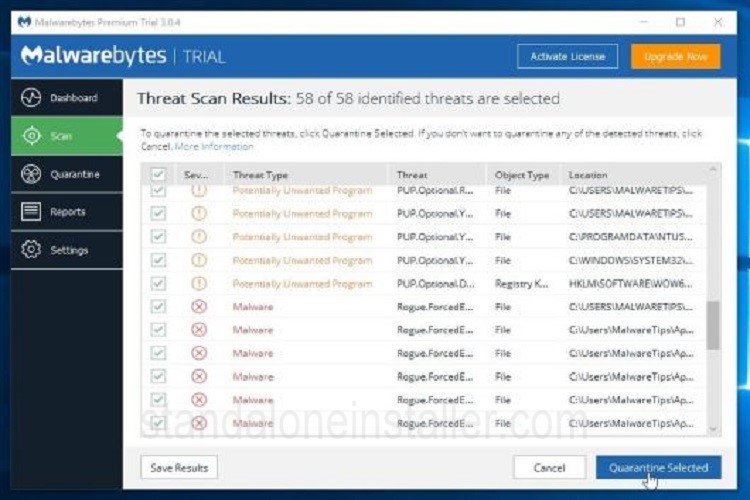 6. Malwarebytes Anti-Malware will quarantine all the unwanted files and registry keys it has come across. The program will require a reboot while removing the files. So if asks for your permission, grant it.
3. Scan your computer with HitmanPro
You need to download and run HitmanPro. It is another powerful tool that looks for and removes remove Gamestabsearch.com redirect and any malware, adware in addition to other threats. This program is well known for removing threats that even the finest antivirus suite may miss. It runs together with your antivirus suite and other security programs. You can download HitmanPro here.
1. You can start by double-clicking on the file named "HitmanPro.exe" (for 32-bit versions of Windows) or "HitmanPro_x64.exe" (for 64-bit versions of Windows).

2. To install click on the "Next" button.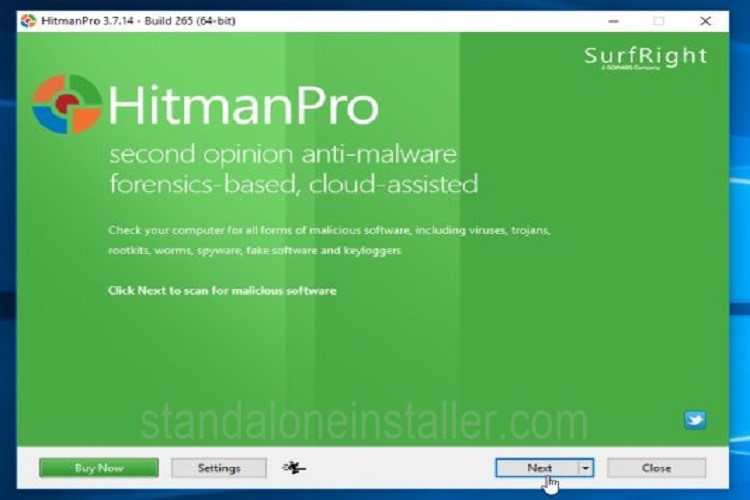 3. The program will start scanning your system for malware.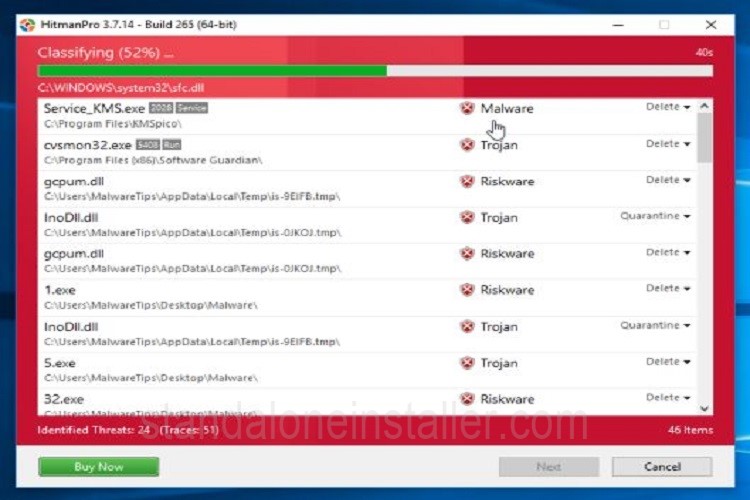 4. A list of malware will show once the scanning is completed. To remove them, simply click "Next".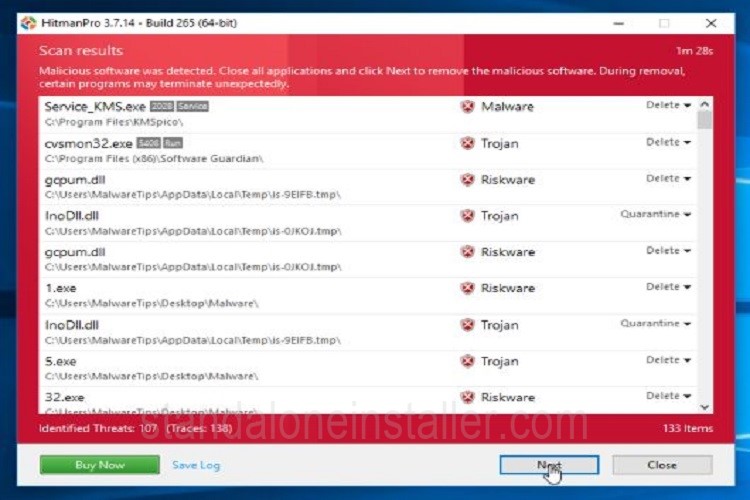 5. Next, to start the free trial, you have to click on the "Activate free license" button and remove all the malicious files.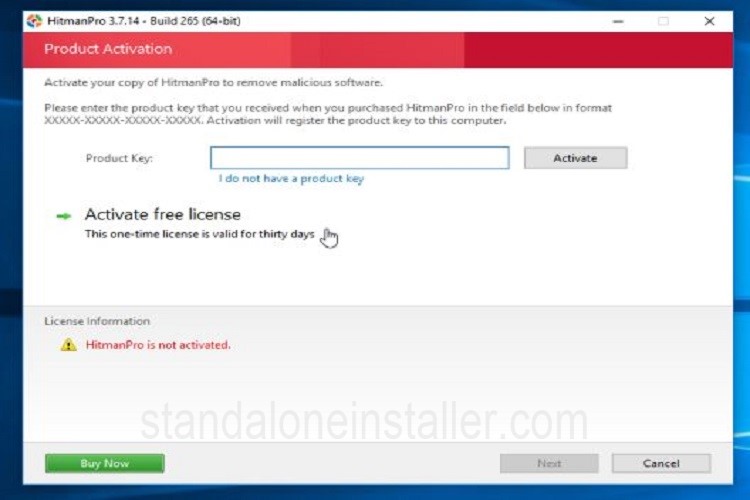 4. Reset your browser to the default settings
Internet Explorer
In case you continue to face problems with the Gamestabsearch.com redirect in your web browser, just reset your browser to its default settings. BUT remember that you need to perform this step only if the issue persists and is not resolved using the previous steps. This method will help to remove Gamestabsearch.com redirect permanently from your browser.
1. Open Internet Explorer and click on the "gear icon". Then, click on Internet Options again.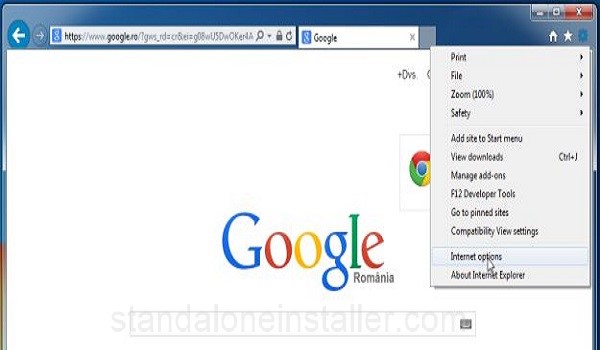 2. Click on the "Advanced" tab, in the "Internet Options" dialog box. Click "Reset".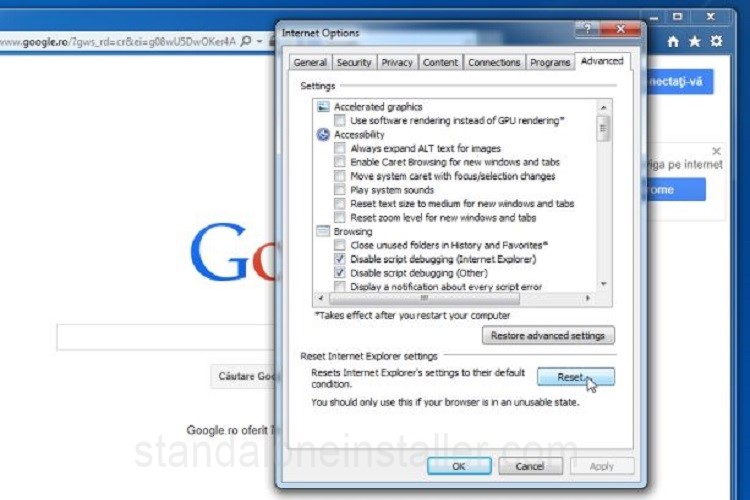 3. Choose the "Delete personal settings" check box in the "Reset Internet Explorer settings" section, click on "Reset" button.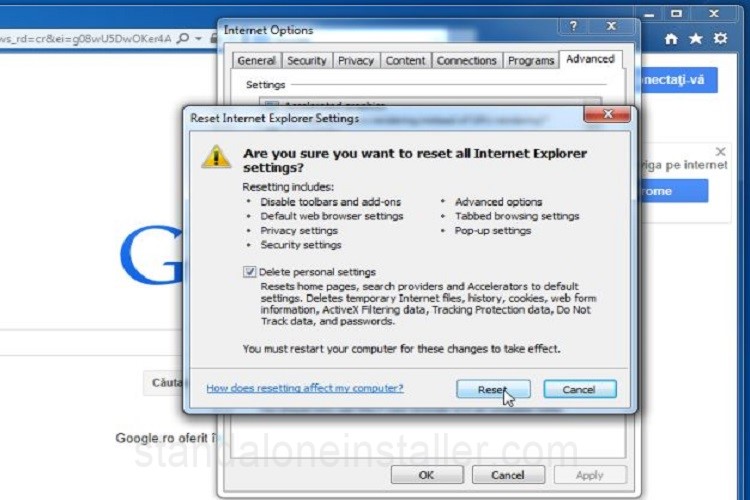 4. Click "Close" once it's done. Close your browser. You can open the Internet Explorer once more.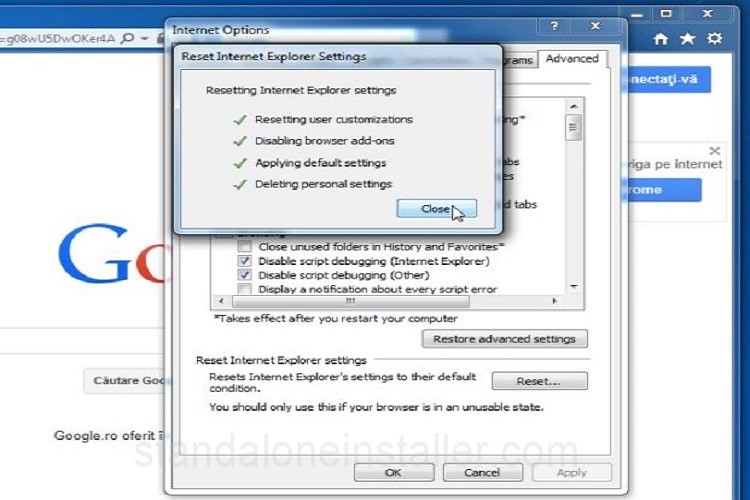 By completing all the above given step, you will be completely able to remove Gamestabsearch.com redirect browser hijacker from your computer. So enjoy a safe and smooth web browsing experience free from all sorts of annoying programs again. Happy surfing
---