61 Most Used VLC Keyboard Shortcuts (Hotkeys)
Qayyum

March 15, 2016

47,273
How to Add / Change / Delay / Disable Subtitles in VLC Media Player?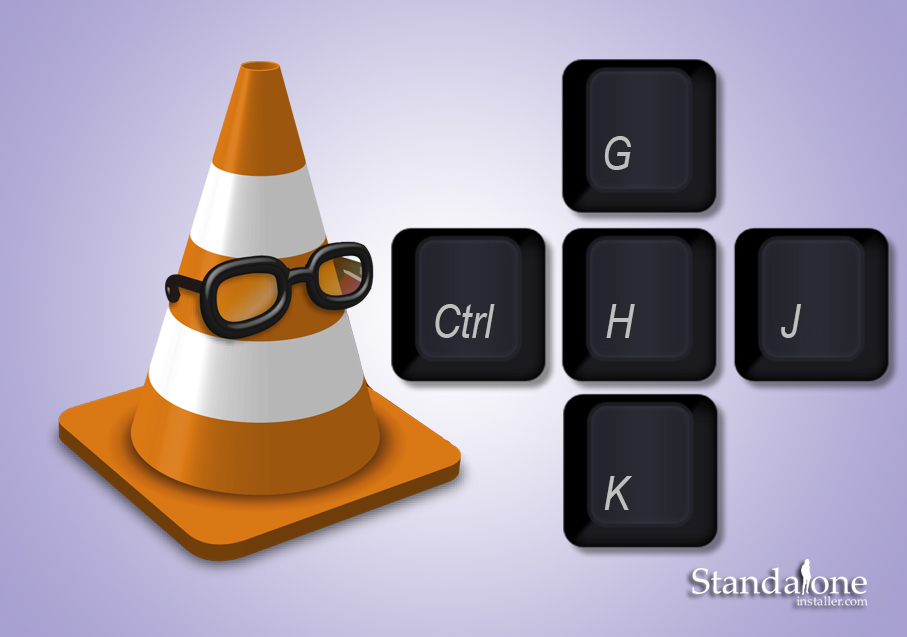 There is an Interesting Feature in VLC Media Player That you can easily Add, Change or Disable Subtitle Languages in VLC Media Player.
Note: Make sure you have subtitle File for your video file.
For Example, I have Two (2) Subtitle Languages and "Sample.mkv" is your video file.
[English_Subtitle].srt
[Indonesian_Subtitle].srt
Follow these steps to add a new subtitle in video file.
Step 1: Open your video file by double click on it.
Step 2: Open "Subtitle" Option from Menu.
Step 3: Select "Add Subtitle File".
Alternative: Press keyboard Shortcut [Alt + T + S].
Acutally by Pressing Alt You will see Highlighted secound "t" of "Subtitle" menu and S in "Add Subtitle File".
Step 4: A window named "Open Subtitles" will be opened from where you can browse your subtitle file.
Step 5: Locate and select your subtitle File.
Subtitle File Extension Support in VLC Player:
There are numbers of extensions support to VLC in which (.SRT, .SUB + .IDX) are most popular. The (.SRT) Subtitle file Extension contain only a single language whereas (.SUB + .IDX) that contains multiple subtitle file languages up to (32).
Step 6: Then press Open Button.
Step 7: You will see a Notification "Subtitle Track Added".
How to remove subtitles from vlc.
In the following step you will learn How easy to Hide / Remove Subtitle in VLC.
Step 8: Press  [V] button to Show, Switch, or Remove Subtitles from VLC.
Congrats, You have successfully added a Subtitle Language.
Repeat All above Steps to add another Subtitle Language. I'm Adding another one in VLC that is Indonesian language Subtitle. Press [V] button to Show, Switch, or Hide Movie Subtitles. Watch the Complete Video on Youtube.
Note: Burned-in subtitles can't be changed.
How to customize subtitle delay in VLC Media Player:
You can easily Increase or Decrease VLC Subtitle Delay of Playing Video by pressing keyboard shortcuts [G] / [H].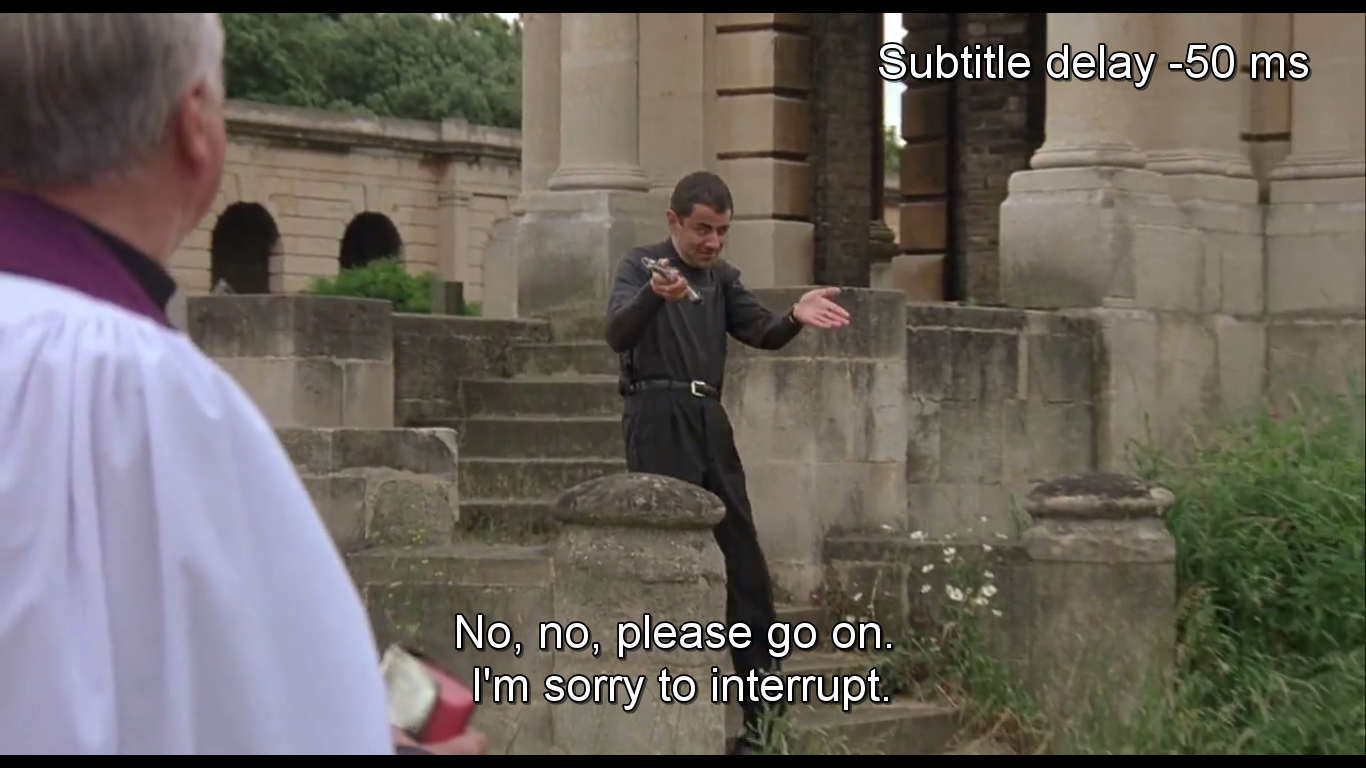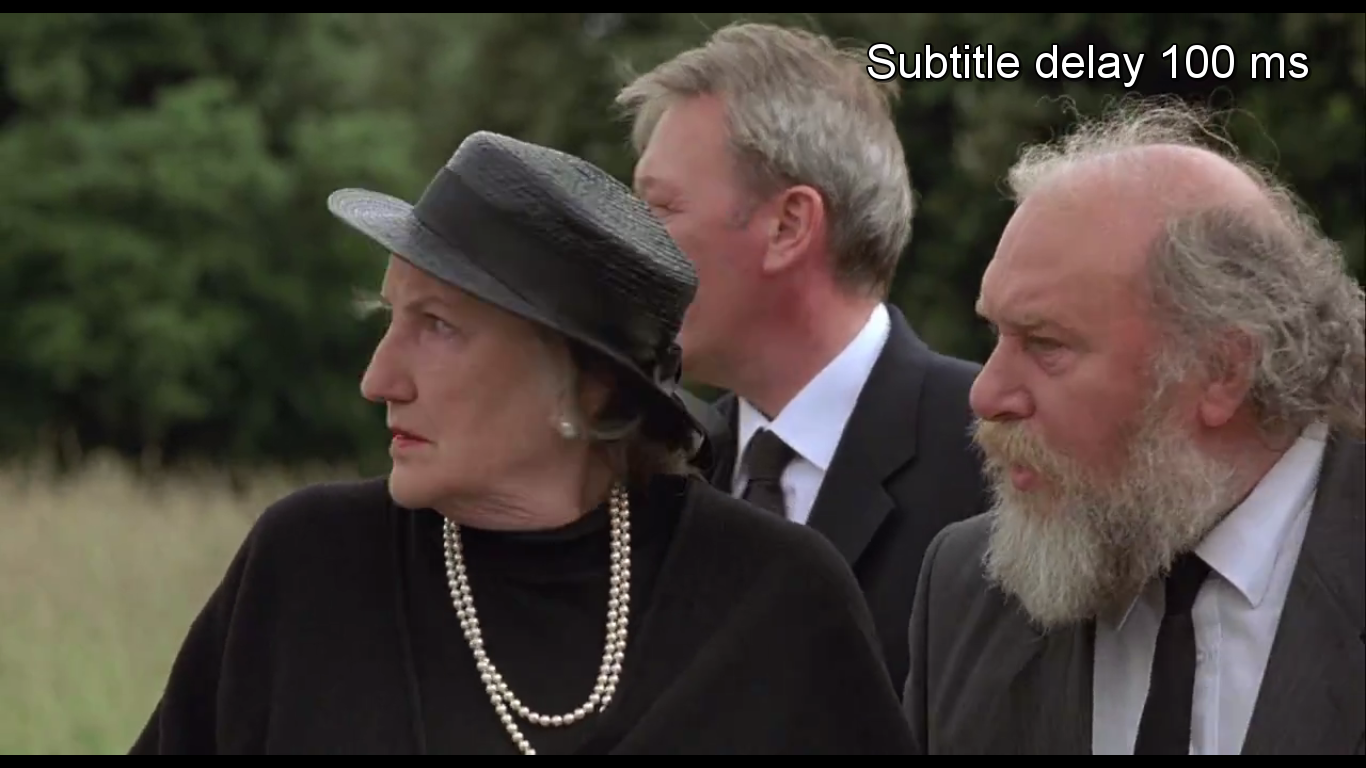 How to Capture Screenshot In VLC Player:
Open > Video From main menu of VLC media Player.
Select "Take Snapshot" from drop down list.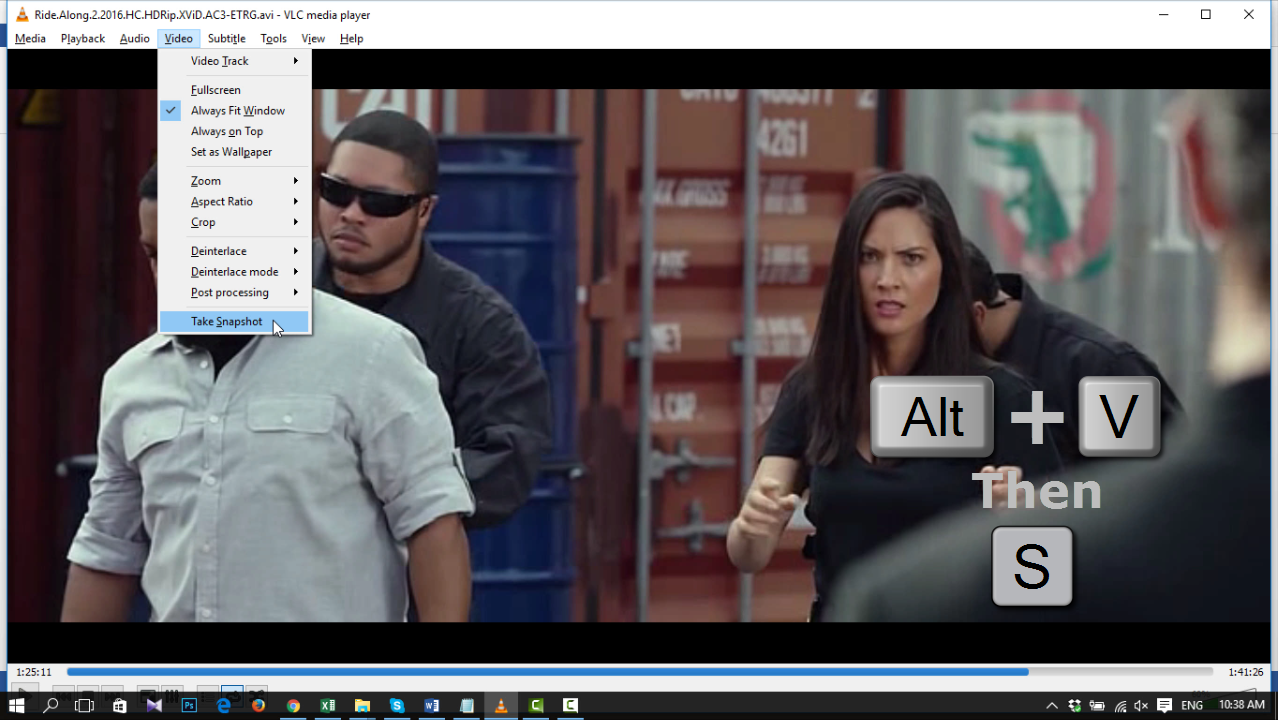 Alternative: [Alt + V + S] is a shortcut Key to take a Snapshot in VLC.
See the Following Table for All VLC Keyboard Shortcuts (Hotkeys)
KEYBOARD SHORTCUTS

FUNCTIONS

Audio PlayBack

[M]
Mute On/Off
[Ctrl] + [V]
Enter URL or Path to the Media You Want to Play
[Ctrl] + [Up arrow]
Volume Up
[Ctrl] + [Down arrow]
Volume Down

General Shortcut Keys

[T]
Show Time Played/Time Left
[Ctrl] + [T]
Go to Time
[Ctrl] + [M]
Open Messages
[Ctrl] + [W]
Empty Now Playing List
[Ctrl] + [G]
Extended GUI
[Ctrl] + [S]
Open Media
[+]
Play faster
[-]
Play slower

Video Playback Shortcut Keys

[Space]
To Play/pause
[S]
To Stop
[Ctrl] + [O]
Select One or More Files To Open
[Ctrl] + [F]
Open Directory
[Ctrl] + [D]
Open Disk
[Ctrl] + [N]
Open Network Stream
[P]
To Play Previous Item
[Shift] + [Left Arrow]
Very Short Backwards Jump On 3 Seconds
[Shift] + [Right Arrow]
Very Short Forward Jump On 3 Seconds
[Alt] + [Left arrow]
Backwards Jump On 10 Seconds
[Alt] + [Right arrow]
Forward Jump On 10 Seconds
[Ctrl] + [Left arrow]
Medium Backwards Jump On 1 Minute
[Ctrl] + [Right arrow]
Medium Forward Jump On 1 Minute
[Enter]
To Play Selected file
[Z]
Change Zoom Mode
[E]
Frame by Frame Playback
[G] / [H]
Increase or Decrease Subtitle Delay

Manage VLC, Playlists and Special Commands

[Ctrl] + [H]
Hide / Unhide Controls
[Ctrl] + [P]
Preferences / Interface settings
[Ctrl] + [E]
Adjustments and audio / Video Effects
[Ctrl] + [B]
Edit Bookmarks
[Ctrl] + [C]
Open Capture Device
[Ctrl] + [L]
Open / Hide Playist
[Ctrl] + [Y]
Save Playlist
[Ctrl] + [I]
Current Stream and Media Information
[Ctrl] + [J]
Media Information: Information about what your media or stream is made of. Muxer, Audio and Video Codecs, Subtitles are shown.
[ALT] + [A]
Open Audio Menu
[ALT] + [H]
Open Help Menu
[ALT] + [M]
Open Media Menu
[ALT] + [P]
Open Playist Menu
[ALT] + [T]
Open Tool Menu
[ALT] + [V]
Open Video Menu
[ALT] + [L]
Show Playback Menu
[D]
Toggle Deinterlace
[N]
Play Next Track From Playlist
[F1]
Show Help
[F11]
Switch Window From / To Full-Screen Mode
[F]
Full Screen Mode
[ALT] + [F4], [ALT] + [M] + [Q] or [Ctrl] + [Q]
Quit Program
[V]
Show, Switch, or Hide Movie Subtitles
[Ctrl] + [f]
Open Folder [Browse Folder Menu]
[Ctrl] + [r] or [Ctrl] + [s]
Advanced Open File
[A]
Change Aspect Ratio
[B]
Change audio / Language Track
[C]
Crop Video Screen
[Escape]
Exit Full Screen Mode




Control VLC Playback Speed

[J] and [K]
Increase or Decrease Audio Delay

Mouse Actions

Scroll up/ down
To Control Volume increase / Decrease
Double Click on Video
Full Screen Mode
If you didn't have installed VLC previously we recommend you to Download Virus Scanned VLC Media Player
---