Best Online Video Editor Sites – Part 1
Admin

October 14, 2017

1,168
Thanks to social video sharing networks such as Vimeo, YouTube and Instagram that editing and making videos has become something that can be enjoyed and used by all. To be able to edit a video you simply need to have computer and online video editor sites that can provide you with a number of tools. That is all you need to have to become a video editor. You don't have to download and install any software as well in order to make the most of the online video editor websites. You can enjoy the best professional tools without having to worry about a thing.
With the help of the best video editing sites online you can seamlessly stitch together video clips, music & text. You can also apply effects and get a professional-looking home movie within no time. Here are 10 of the best video editing websites that you can count on.
Read Also: 10 Best Video Editing Software for 2017
1. PowToon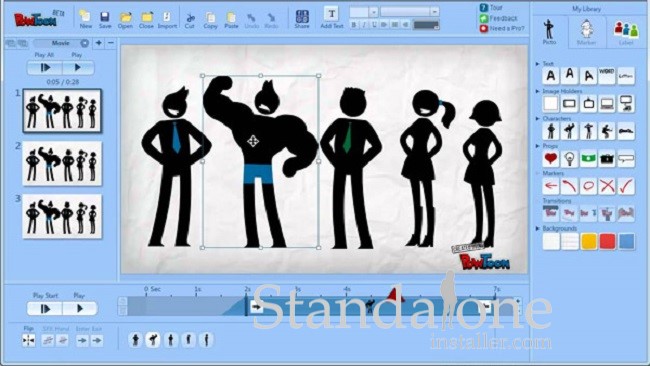 This is one of the best sites that can help you create and edit videos online. PowToon can be great for videos that are to serve as a guide. With the help of this video editing site you can use what is essentially a digital version of paper cut-outs superimposed on vibrant backgrounds. It offers drag and drop style features which is great. You can opt from PowToon's various drawings of people and objects, and arrange on a blank canvas or on a colourful background as you wish. There is a downside of this site as well though just one. You can just create or edit 45 seconds worth of video at one time. If you want to be free from the limits you will have to buy the full version.
2. Kaltura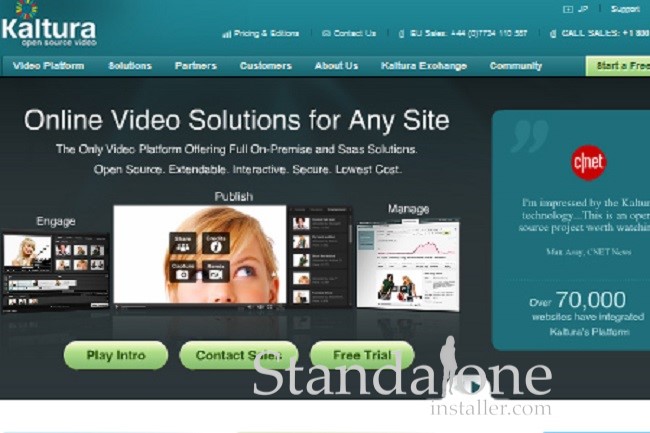 Another popular video editing site, Kaltura is the first Open Source Online Video Platform in the World. You can find professional as well as commercial grade video editors which give you the power to create great videos in an amazing way. The site is very user friendly as well so can be a great option for any beginner. In addition, Kaltura offers great support services as well. So you can always get help when you require. Other than it's video editing services, the video editing site features a free open-source community supported solutions as well. That includes video publishing, management, syndication and monetization.
3. Pixorial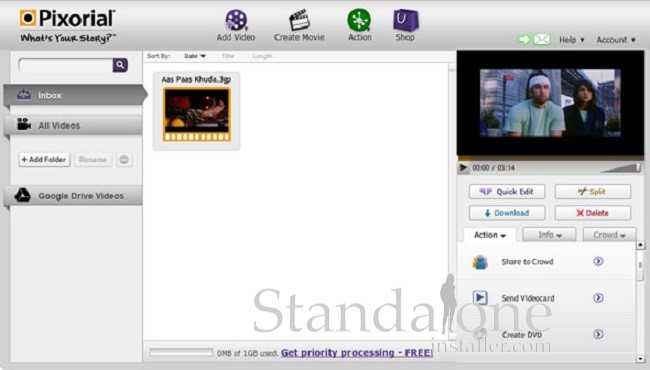 A popular video creation and editing sites, Pixorial is worth considering as it is very user friendly. It has tons of tools for video creation and editing that are presented over an intuitive user interface. Even if you are not a pro you will be able to make use of it with ease. The site has an android and iOS app too which you can install on your mobile device.
4. Wideo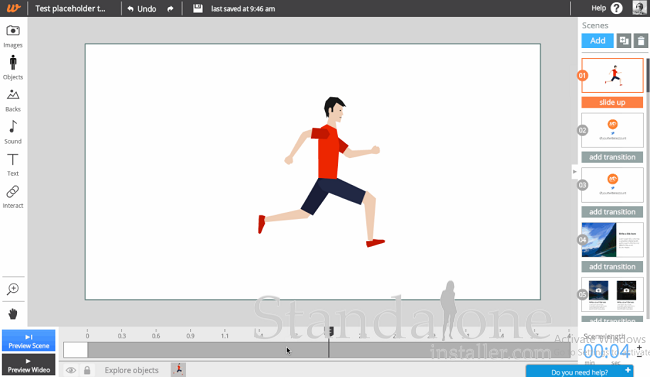 If you wish to create and edit normal videos or animated ones, Wideo can be just right for you. The site allows you to create sequence of animation with the help of the drag and drop elements of the website's editing service. It also enables you to make use of the different elements whenever you wish to create your video without any limitation. Unlike some sites, Wideo does not restrict you to use stock elements which makes it great. You can upload your images, video footage and audio files as you like.
5. Shotclip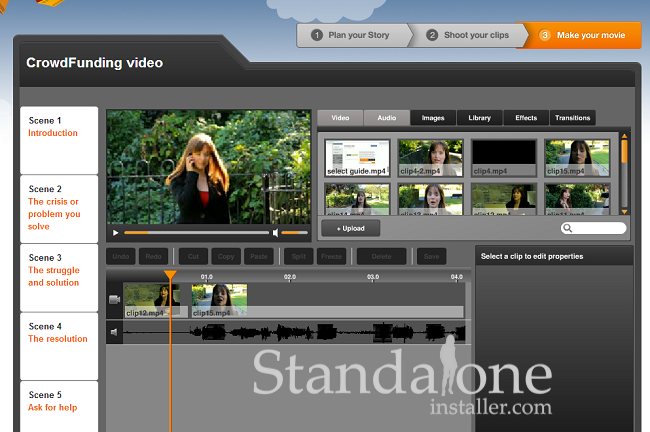 This is a wonderful video app which can help you have professional videos. It involves 3-step process which is very simple. That is why almost anyone can create and edit a great video using it. It has a template guide that breaks down your video, showing you image by image, what shots to make use of in order to present your story in the best possible way and how to use them.
6. WeVideo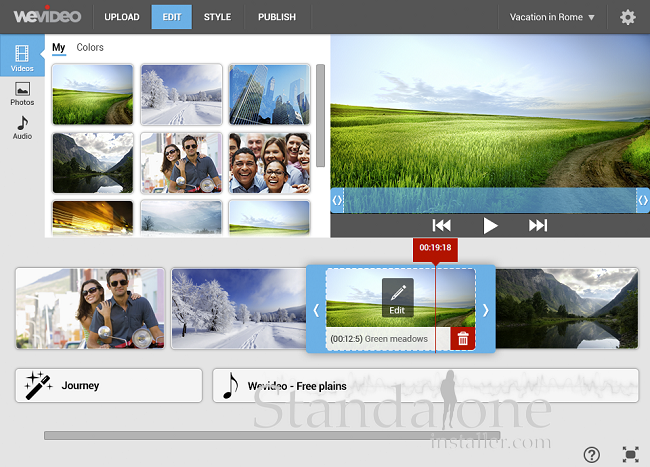 A shared online video creation tool, make sure you check out this video editing site that allows several people working on a project at any point in time. Another great thing about this site is the google drive app. There is no need to worry about taking up space on your computer in order to save incomplete projects as WeVideo google drive gives you the power to save all your projects to your google drive account directly. You can also capture raw footage for your projects directly from your phone using the Android app.
7. Weavly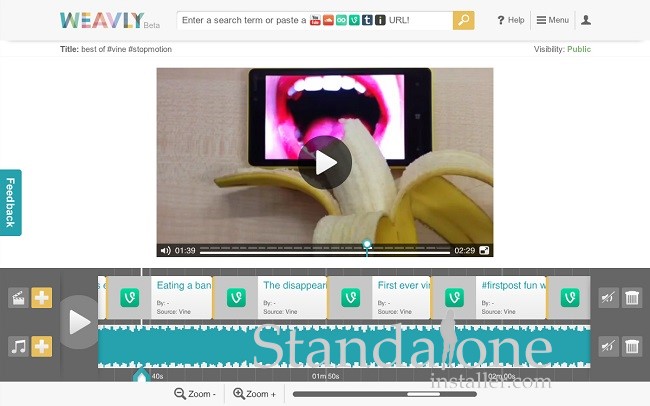 If you have not been lucky to check out Weavly before it is time that you do. This is a great website for editing videos online. Weavly offers simple and yet very efficient drag and drop interface that enables you to trim, mix and combine tracks to your content without leaving the website. It also allows you to add video or audio files from sits such as vine, YouTube etc. In addition, you can import GIFs and other animations from various sites like Tumblr, Loopcam and Imgur. This is one surely of the best online video editing sites that will delight you.
8. Video Toolbox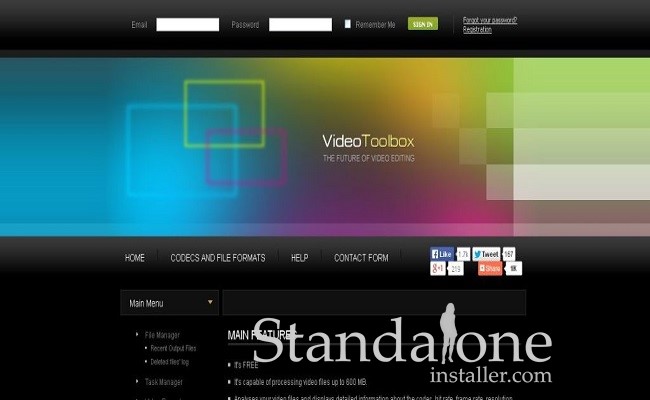 It is a free online platform that analyses in addition to editing your video files. It also provides highly detailed information about the frame rate, bit rate, codec, and resolution. In addition, Video Toolbox can convert your video file to any video format you need it in as well. It makes a great online video editing site which can manage almost 600MB of video files but can provide you much of video to play around with still.
9. Magisto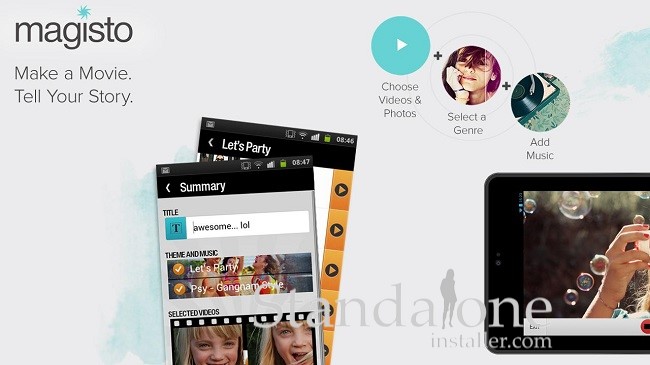 This is another great video editing site online that can turn your videos to be great pieces of work. It makes great videos automatically. The app is user friendly and quick with all the tools you'd want using a software which you can purchase.
Read Also: 10 must have Windows Apps for your PC/Laptop
10. MIXMOOV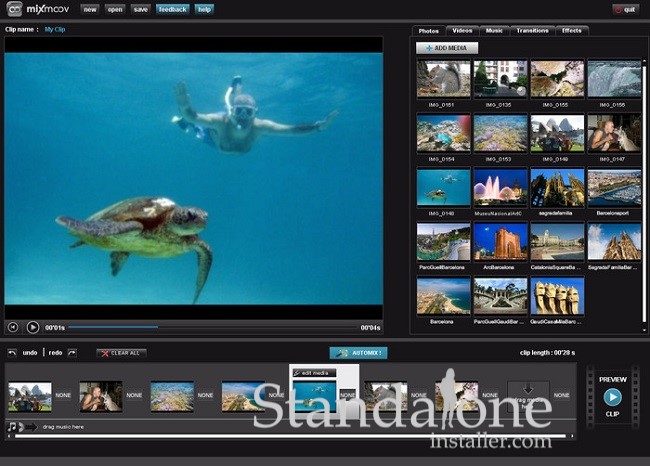 This is a very easy to use website and a reliable Online Video Editor. It provides you with a white labelled online video editing toolbox that can be customized to create anything you wish. MIXMOOV offers a blank slate and the tools you want to turn that blank slate to a full one. This award-winning site's wonderful features include a number of transitions, varied templates, frame level cut, text, video and sound effects and much more.
---