20 Modern Fonts
Fariha

October 9, 2017

19,269
The power of font cannot be underestimated. It is the style of font that can give or take away a certain feeling from the design. In the same way, a font can help to grab the attention of the onlookers or make them frown. "Form follows function' in modernist design and the rule goes for modern fonts. While there are tons of fonts that you can try for your new design, modern design make one of the best options for any design. Based on geometric lines and forms, these fonts are clean, clear and easy to read and all these features make them very popular among designers. They can help you create a modern vibe and achieve what you want in a great way.
I am going to present 20 of the best modern fonts to you that will provide you with enough options to make a well informed decision about your next design.
Read Also: 15 Top Script Fonts
1. Cooper Hewitt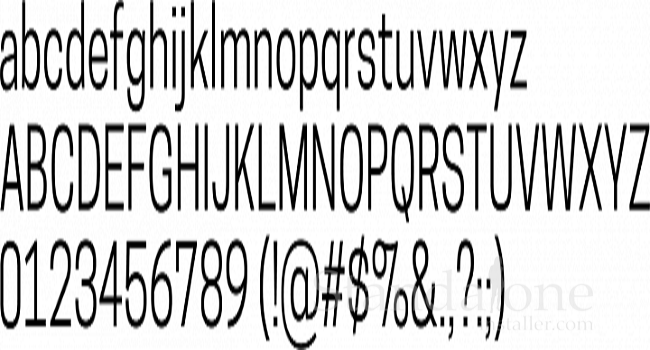 When the Cooper Hewitt Smithsonian Design Museum was revamped, it engaged designer Chester Jenkins as well in order to create a modern sans serif font which can be used for free by all. It is a democratic design and one that you must experiment with.
Download Cooper Hewitt
2. Kolikö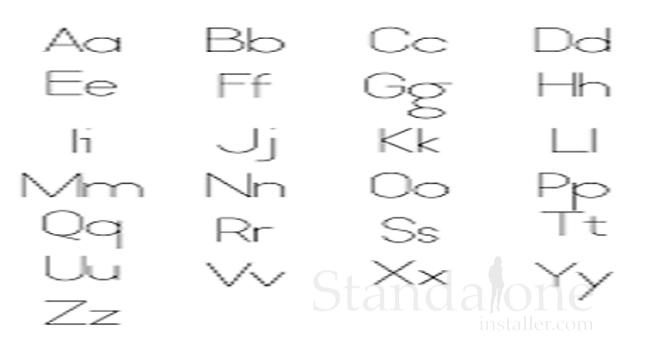 The Kolikö font family by Fontfirma is another must have font for those who are interested in the modern day fonts. Kolikö is a geometric sans serif font that features a clean structure for bold headlines. It has Latin and Cyrillic characters in regular, thin, and bold styles and makes a great font for all purposes.
Download Kolikö
3. Boxing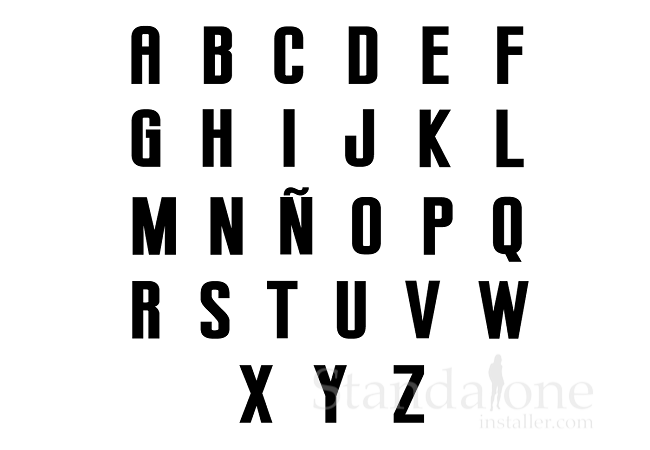 This font has been designed by Tano Veron. It offers a hefty punch with its strong, elongated, and condensed forms. It is well balanced titled considering Veron was inspired by retro boxing posters.
Download Boxing
4. Lombok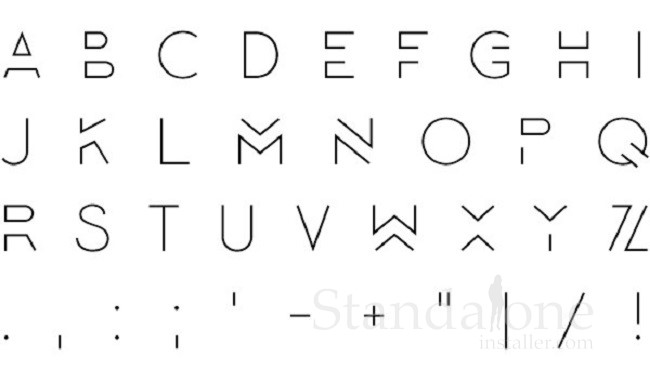 You get a chance to find out from these fonts that modern fonts are awesomely sans serif typefaces. They have no projecting lines or curls at the ends of a letter. Designed by Alexandre Pietre, Lombok is an angular and geometric font having divided forms and doubled lines.
5. Ailerons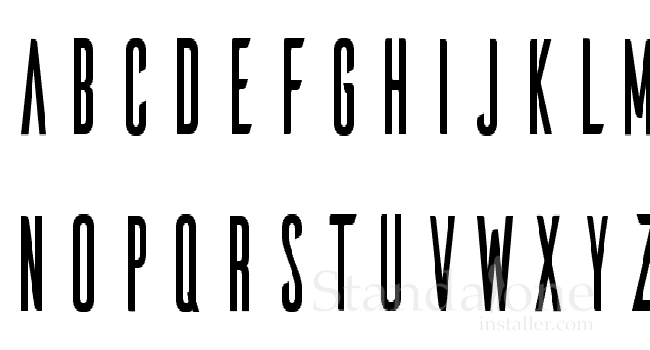 Designed by Adilson Gonzales de Oliveira Junior, this modern font is inspired by airplane models from the 40s. At the end of every letter you will notice curves and angles for delicate detail.
Download Ailerons
6. Achi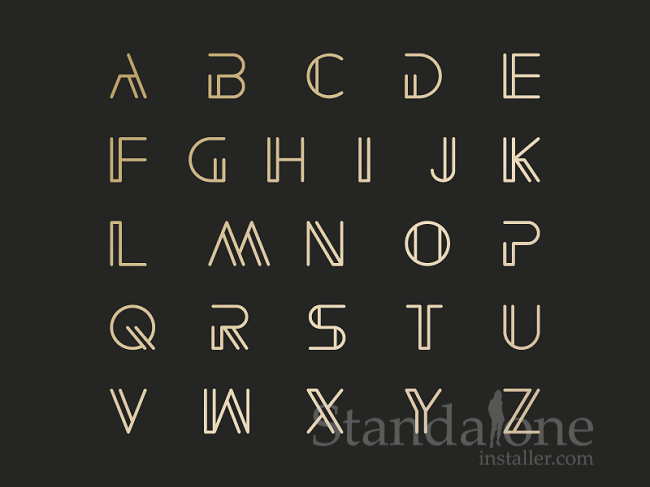 This is Shibu PG's first font which is known for its contemporary look. The `double-outline stems and strokes make it one of a kind and add a touch of Art Deco detail. This modern font will not disappoint you so do not forget to check it out.
Download Achi
7. One Day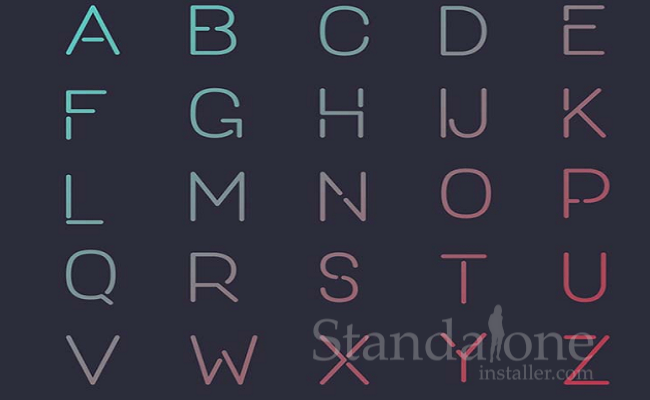 Another great modern font is One Day that is worth considering for your design projects. It is a slimline and uppercase which can be a great choice for any designer. Designed by Nawras Moneer, it features rounded forms and broken lines which helps to add visual interest to any headline.
Download One Day
8. Aqua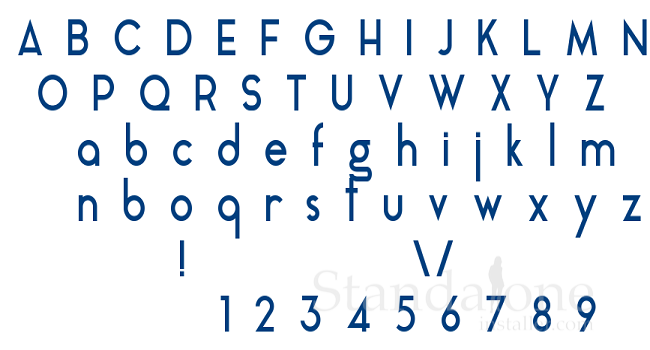 Designed by Laura Pol, Aqua is another great modern font that can endow your design with a touch of class. It has very straight lines that contrast with rounded forms. Its solid angles rule the uppercase letters and fine circles dominate the lowercase.
Download Aqua
9. Polya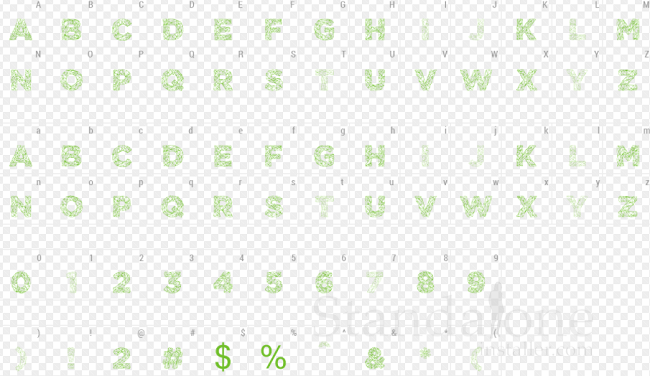 This font has been designed by Adrien Coquet. Inspired by low-poly, a polygon mesh for 3D computer modeling, this font can be used for various designs as per your need. So you get a font with bold forms and a lightweight appearance.
Download Polya
Read Also: 20 Best Calligraphy Fonts
10. Radnika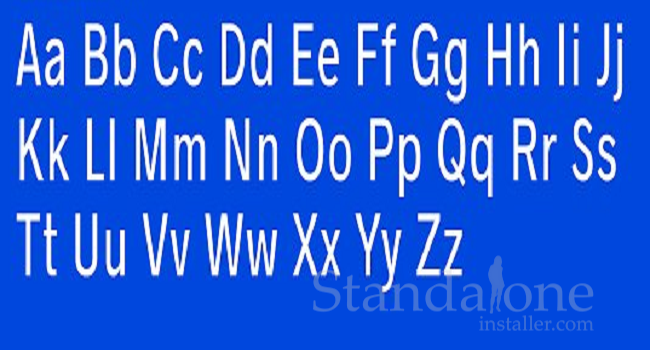 Described as a workhorse type, Alfredo Marco Pradil is the one who has created this fabulous font. A multi-purpose typeface that closes the gap between the strong and expressive 19th century typefaces and the stern 20th century typefaces. You can download the 'medium' style for free.
Download Radnika
11. Modeka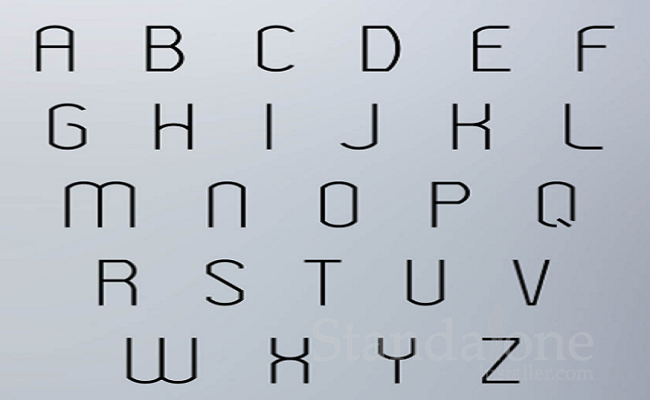 Coming from Gatis Vilaks, this is a light and stylish font that combines corners with rounded details. As a result you get characters with visible junctions between the parts of each element through Modeka.
Download Modeka
12. Komoda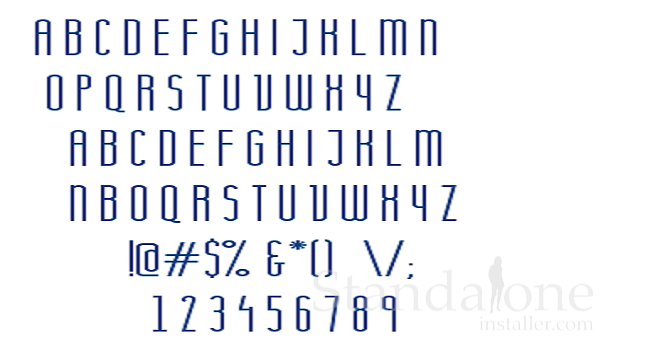 Coming from Asia Ang, Komoda is a slimline font that works well as a display typeface for titles and headlines. The font looks much modern so can be a great option for those who want to give a contemporary look to their designs.
Download Komoda
13. Higher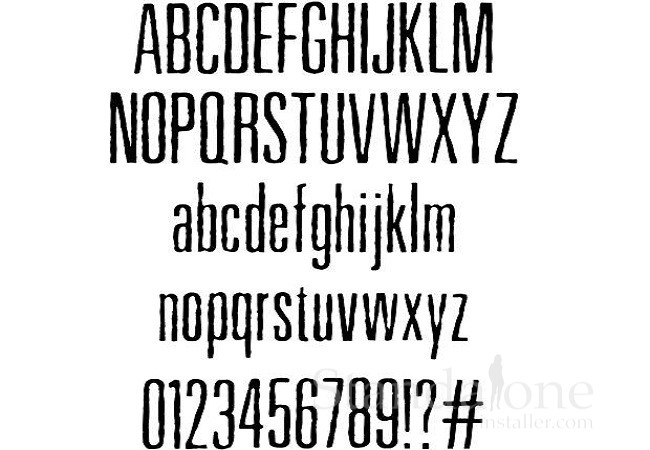 Just as it name says, this font features high characters. Designed by Marisa Passos, it was meant for a student project and is available for free public use now. The font makes a great option for headlines, having elongated with the identifying letter condensed to the upper or lower section of each character.
Download Higher
14. Nordic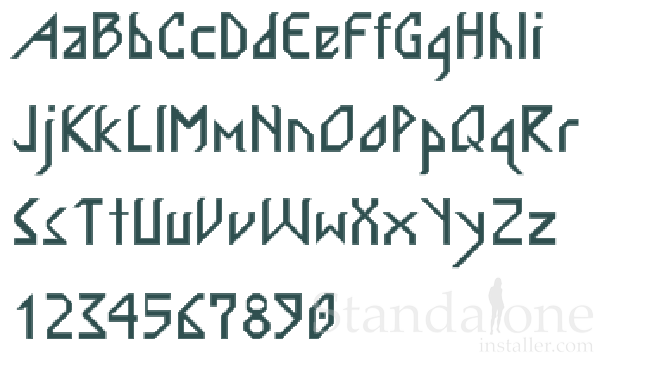 An experimental typeface, Nordic is inspired by Norwegian runes. It is designed by Yana Bereziner, the letters used in numerous Germanic languages prior to the adoption of the Latin alphabet. Make sure you do not forget to include this in the list of your best modern fonts.
Download Nordic
15. Metria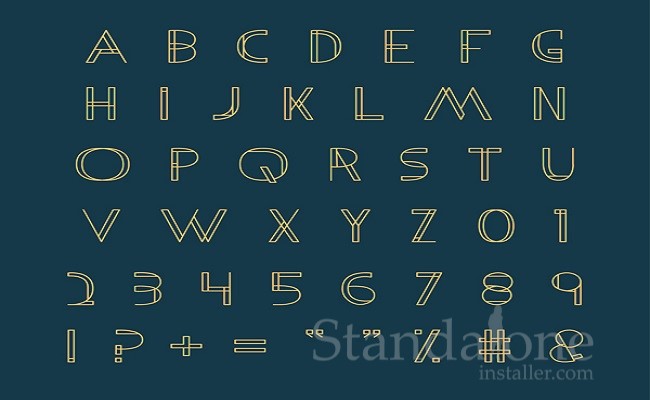 A versatile geometric typeface that has its roots in consistent angles and an imperfect circle, Metria is designed by Jake Lunde. It is inspired by rigid, geometric forms combined with organic curves in order to bring the words to life.
Download Metria
16. Hyped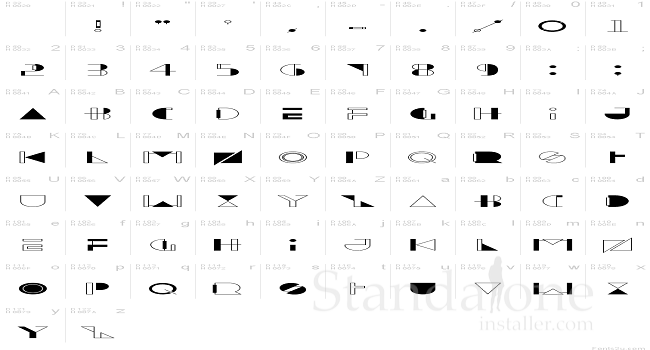 This font is created by Med Ness who has introduced geometric forms and negative space. Some characters of Hyped heed back to the Art Deco. There are others that are a bit postmodernist Memphis.
Download Hyped
17. Kollektif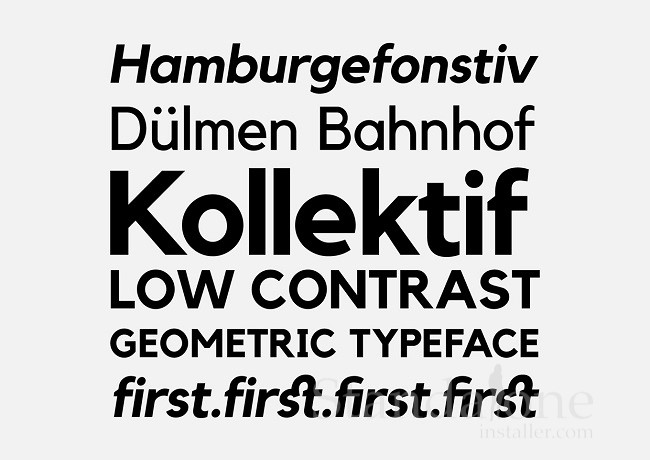 Designed by Brave New Fonts, Kollektif as an alternative to low-contrast 21stcentury typefaces. You can explore it for display and blocks of text with two styles and two weights available depending on your own choice.
Download Kollektif
18. Parley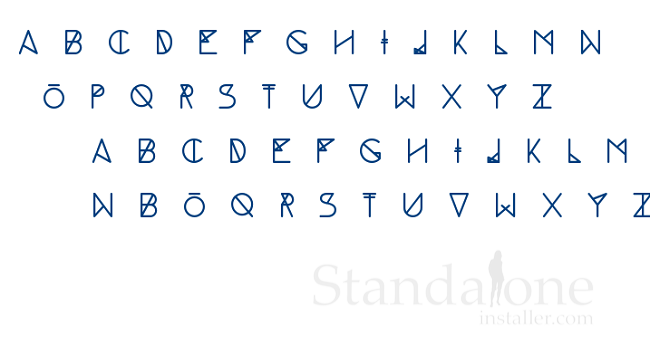 This interesting font comes from Filipe Rolim. It is known for its diagonal lines that slice through the forms of each letter and number which makes it very exciting modern font. Some of these lines are a part of the character while remaining are added detail.
Download Parley
Read Also: 20 Best Fonts for Designers
19. Aroma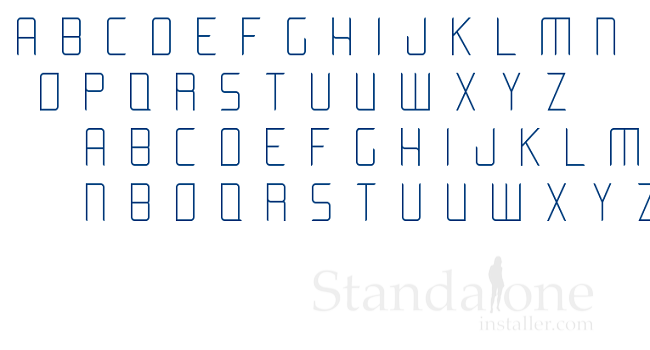 Made by Laura Pol, Aroma is a contemporary font that is available in bold and light. It features curved and angled terminals that are a bit retro and a bit calligraphic.
Download Aroma
20. Minimalust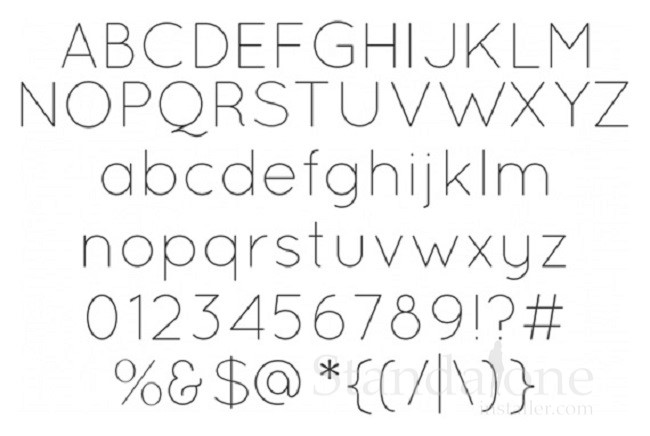 A neat and clean font designed by Pratama Yudha, Minimalust is inspired by hand-drawn lettering and vintage printing. This sans serif font has fine edges and rounded corners.
Download Minimalust
---