How to remove Adchoices?
Admin

February 27, 2016

7,103
A Brief Introduction to Adchoices and Adchoices Removal
AdChoices is a popularly known web based advertising program. This program basically helps the third parties promote their content in their own way. This program basically make a lot of visible changes to you browser and also display pop up ads on your desktop which make you annoyed enough. This program affects your browser on both OS X and Window so it is good to remove adshoices. AdChoices removal can help you prevent your system and personal details from being compromised by the third parties.
Now it is up to you what type of ads you want to see. It is certainly not the case that adchoices removal will lead to blocking advertisements or preventing the web browsing history's tracking. Advertisers can opt for Ad-words that help them showing Google Ads on those specific sites which are participants of Google Display Network. Furthermore, you will most probably see the ads on the basis of your visits to the type of sites, your interests and such minor details.
Majority of system' users are trying to remove adchoices because these commercial notifications make them annoying and angry. The reason behind why they want to remove adchoices is that these are continuous interruptions which interrupt them again and again while browsing on the web. Now first of all users need to be very cautious while using web because Adchoices icon automatically shows up when you install any related browser ad-on on your PC. So, you need to prevent the installation of such software and prevent Adchoices when you install freeware on your system. Furthermore, also be attentive when Adchoices notifications come on the screen, they make take you to sponsored websites. That is what their advertising strategy works like. So this is quite harmful because the sites to which Adchoices take you to, aren't trustworthy enough.
You can look at the terms and conditions of the adchoices which clearly states that all the products, programs, material and services offered are without any warranty and the content is provided by the third parties and that the digital advertising alliance is not responsible for it.
So, Adchoices is not any kind of virus but it is like any advertising software whose purpose is to let the advertisers advertise and promote their content. Now the dangerous thing about this program is that it may collect your personal data/details. That may include your name, email or anything personal you don't want to disclose to anyone on web. Some non-personal information could also be tracked like your IP address, your visits to a particular site, the time which you spend on any specific site, date and time of your visits, etc. And no user would be happy that his data gets revealed to other third parties. That is the reason why users opt for adchoices removal.
When/Why You Start Viewing Adchoices ads?
Check out if you are seeing Adchoices ads while your visit to the particular sites like YouTube, Facebook and Google, etc. Now you are required to check which free application you have installed on your system. Because if you have installed that particular free application in a wrong way then this is the main reason behind allowing adware ads (extensions, tool-bars, plugins, browser add-ons) appearing in front of you. What you are required to do during installation of any free application, just check out the hidden optional components and then opt for Advanced or Custom installation options. Uncheck the installation of the browser add-ons, plugins, tool-bars, extensions or such components. In order to block or remove Adchoices completely, watch out the above mentioned useful steps which will help you in adchoices removal and fixing your system.
Adchoices Removal
If you are searching for an adchocie removal tool then you are required to uninstall all the related extensions, plugins, tool-bars, browser add-ons and such other components. For that follow the above mentioned guide for adchoices removal. After you are done with the implementation of all the above steps, run the full system scan with updated version of anti-spyware to make sure that your system is now safe enough to use and there are no such malicious programs or applications left in it.
Furthermore, you can easily and directly remove adchoices in an automatic yet effective manner by using programs like Malwarebytes, STOPzilla, Anti Malware, etc. These programs are highly recommended because they help to remove adchoices, other unwanted programs and viruses from your system and make your system safe for use.
---
Manual Guide for Adchoices removal
Step 1 - Removing adchoices softwares manually from operating systems
So your main focus is to remove adchoices or such malicious programs in your system. For this, you are required to go to Control Panel, select Program and Features and then click on Add/Remove Programs if you are using Windows XP.




For the users who are using Windows 8 or 10 will see an option of Uninstall a Program under Programs in Control Panel.


Now simply remove adchoices or such other related programs that are installed on your system by uninstalling. Click OK to confirm the uninstallation of these programs.


However if you are using Mac OS X system, then choose GO option and select the Applications option.


Remove Adchoices program or such other related programs by simply right clicking and clicking on Move to Trash.

Step 2 - Removing adchoices from browsers
Next step is adchoices removal from every browser on your system.
Adchoices Removal from Internet Explorer
If you are using Internet Explorer, then open the Gear icon and there select Manage Add-ons.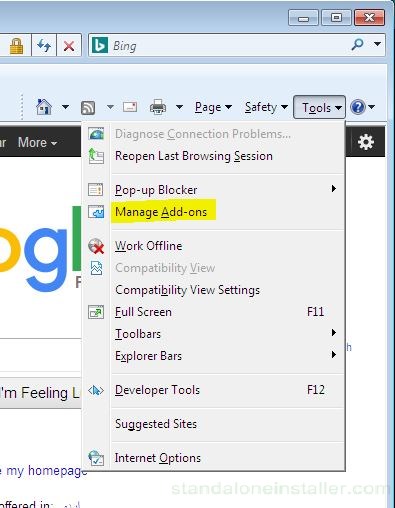 A window will appear in front of you, here locate the Adchoices and such other installed plugins. You are required to disable all these plugins by opting for Disable option.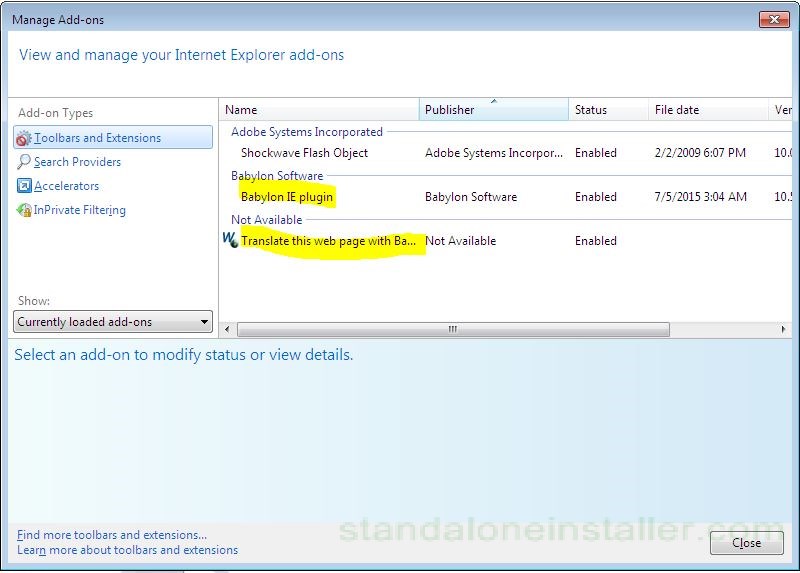 Next opt for changing your homepage if it was really altered by any malicious virus. For that go to Gear icon and there opt for Internet options. In the General Tab, remove that malicious link or URL and enter the domain name of your own choice. Select Apply option to save the changes you did.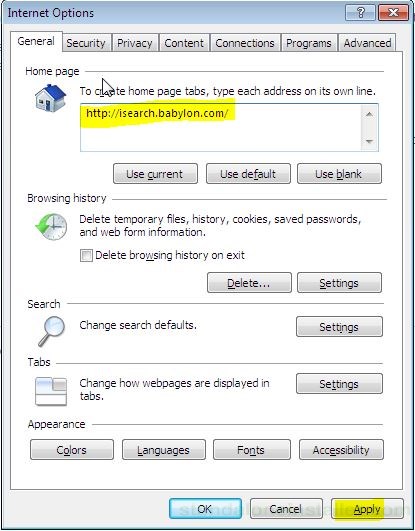 Again go to the Internet options and then select the advanced tab. Here you are required to select the Reset option. A new window will appear in front of you, now simple check the Delete personal details options and finally select the Reset option to remove Adchocies.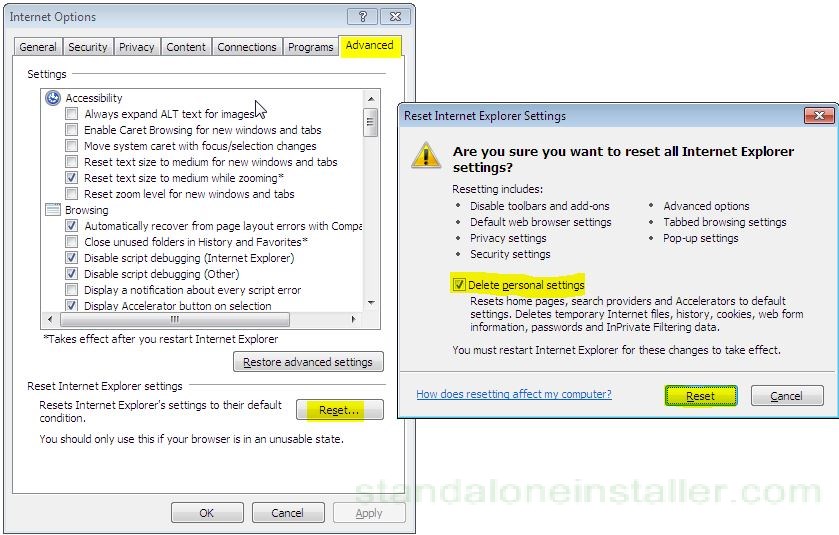 Remove Adchoices from Mozilla Firefox
If you are using Mozilla Firefox, then go to the menu icon and opt for Add-ons and then extensions.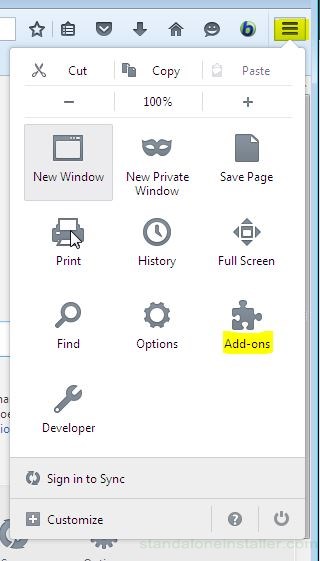 Here you can easily locate and remove adchoices and such other plugins by selecting remove option.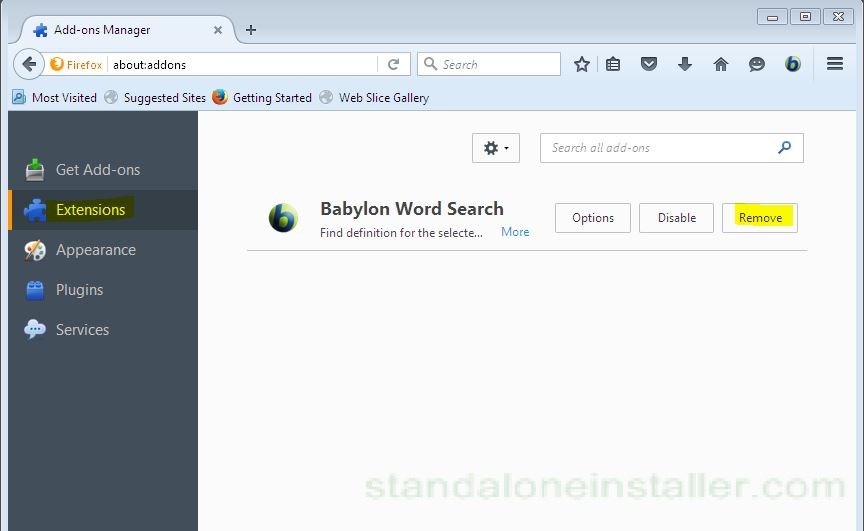 After that you are required to go to the menu again and then selecting the Troubleshooting Information.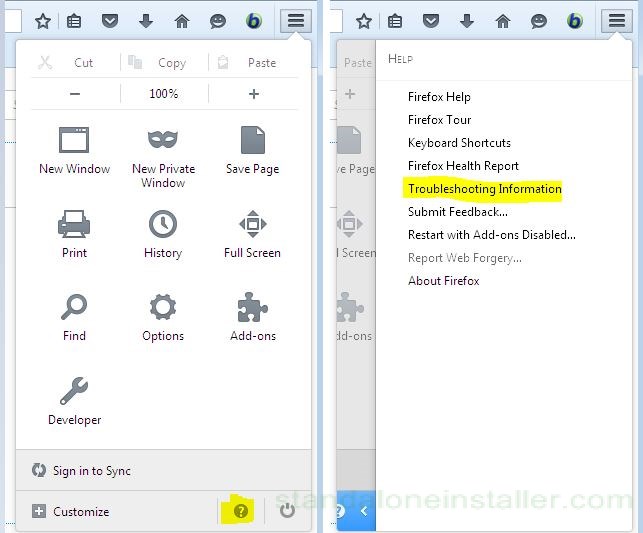 After that simple click Reset Firefox.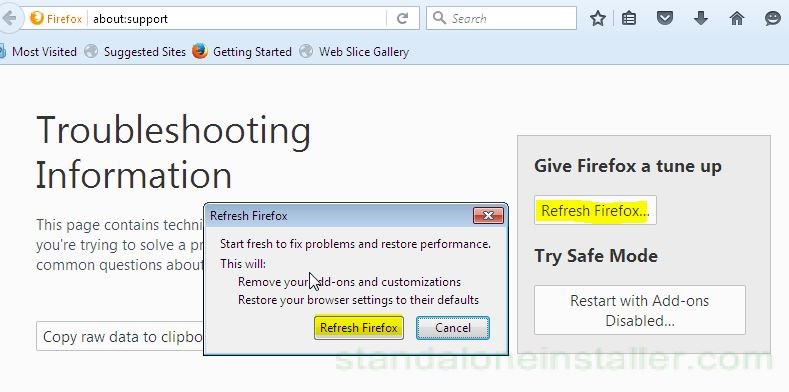 Remove Adchoices from Google Chrome
If you are using Google Chrome, then go to the menu icon and opt for Tools and then extensions.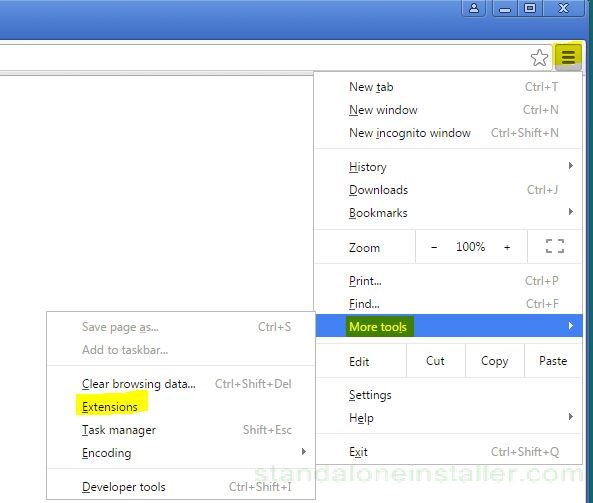 Here you can simple locate and remove adchoices and such other plugins by selecting the trash icon.


After that you are required to go to the menu again and then selecting the setting option. After that click on Manage search engines and remove the harmful sites.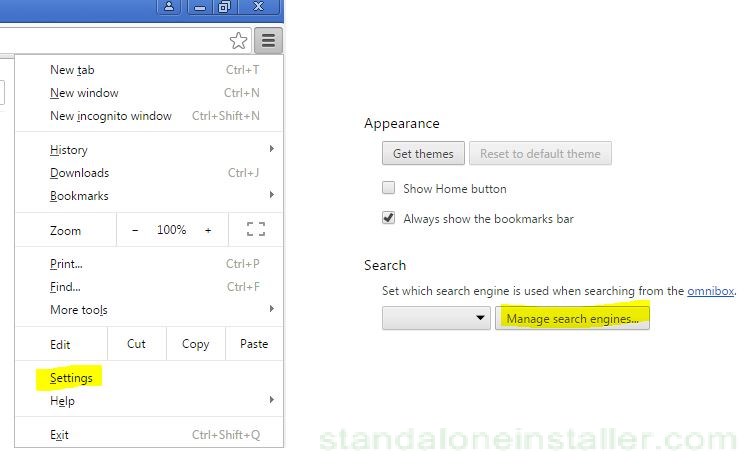 Set your Google Chrome browser homepage to your preferred domain name.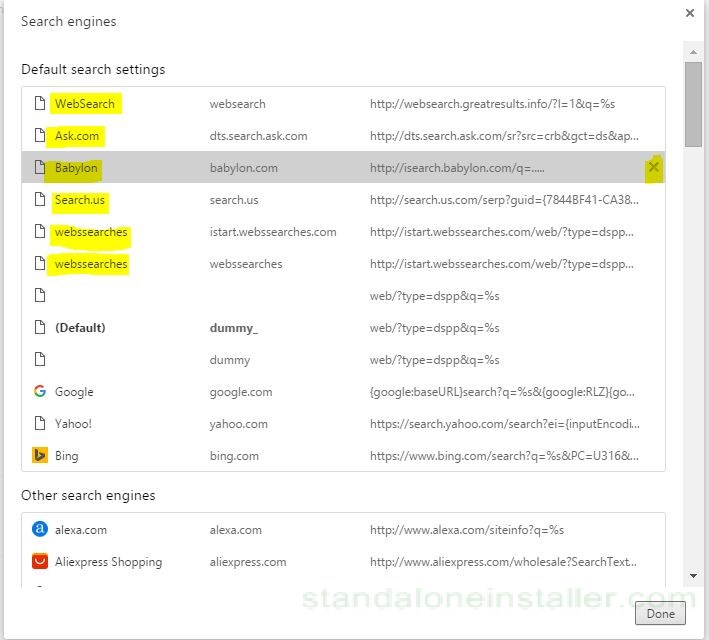 Next, go to the menu icon again and there locate Settings option. Now there in the end of the page, click the Reset browsing settings.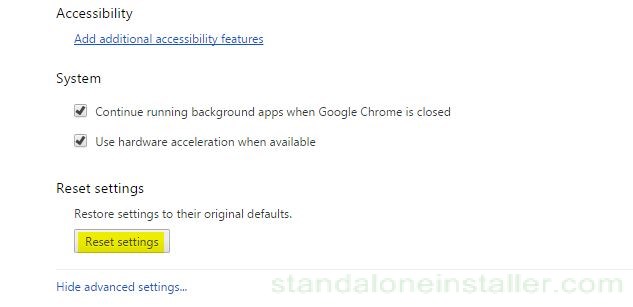 Select Reset option to confirm the Adchoices removal process.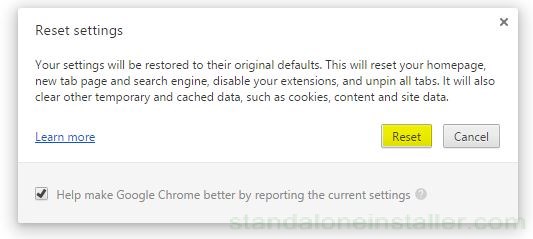 Adchoices Removal from Safari
If you are using Safari, then you are supposed to go to its menu icon and then select Preferences option.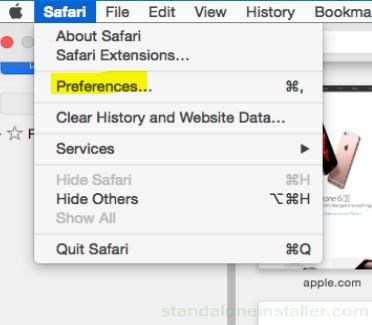 Here locate the Extension option and check out the adchoices or other harmful programs. Simple click on Uninstall to get rid of such malicious stuff.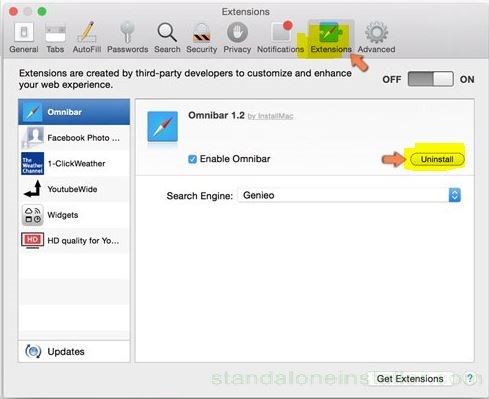 Now again go to the safari menu and then simple select reset safari option.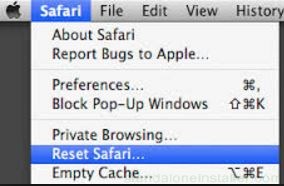 Next, you can view a list of dialogue boxes which help uncheck the options you don't need. Finally choose reset option for adchoices removal.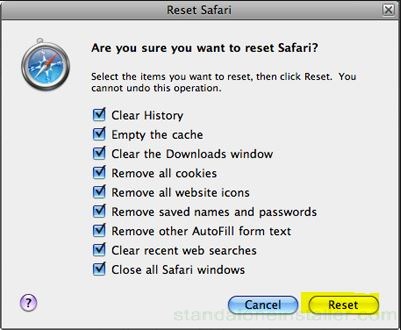 Step 3 - Removing adchoices automatically with softwares
Finally, you are now required to scan your system using a trustworthy yet safe anti-spyware. You can use STOPzilla, Malwarebytes Anti Malware, etc.
A few Words to Conclude
Hope this guide to Adchoices removal help you to remove adchoices and such malicious programs to make your system safe. If you have any queries regarding this guide then feel free to ask us in the comment section below. Also share your views about this piece of content. Your ideas and suggestions will always be welcomed. For more useful guides, stay locked to us.
---