Best Data Recovery Software 2017
Admin

October 20, 2017

535
Often we delete files while we don't intend to do so. If you have removed some important files by mistake there is nothing to worry as files that you may have deleted are still present on your media card, hard drive, or smartphone. There are tons of data recovery software programs available that can help you recover your data without having to worry about a thing.
Some of the most useful Free Data Recovery software programs are:
1. Disk Drill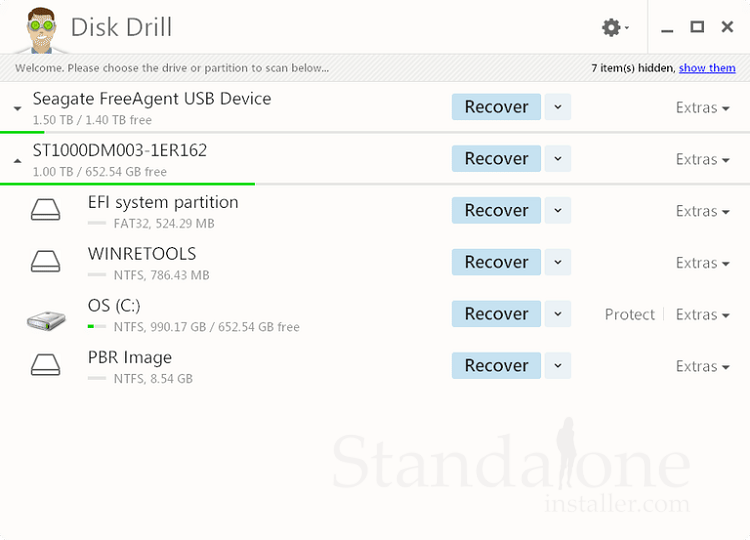 Disk Drill is an amazing free Data recovery program, which is very user friendly. The design is very simple and usage is very trouble free. The website can recover almost anything from any storage device like hard drives, memory cards, USB devices or IPods. The data recovery capacity of the website is 500 MB. There are many features in this program like you can back up the whole drive, can preview the images before recovering them back on your device, can adjust files by size and date, there is a full and quick scanning option, can also perform partition recovery and you can even resume or pause the scans. Windows that support Disk Drill are Windows 7, 8, 10 and XP. Mac OS X is also in the list.
Read Also: Best Antivirus Software 2017
2. Pandora Recovery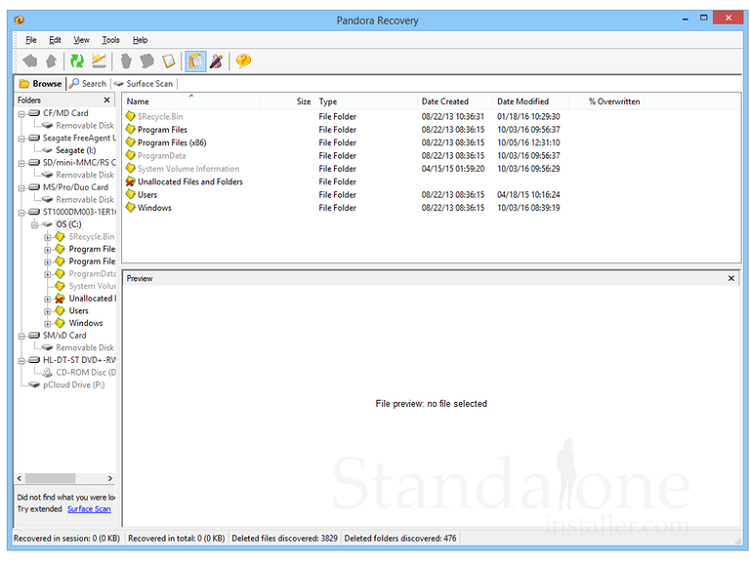 Pandora recovery is very easy to use and one of the best recovery apps to undelete files. It's considered as excellent free file recovery software around. Having an advanced surface scan the software recovers more files than normal. You can recover files from any memory card or hard drive and any storage device that can be connected to a PC
One flaw this data recovery software has is that it gets installed to your hard drive which makes it less reliable than some other recovery software programs. The software supports Windows XP, Vista, 7, 8 And 10.
3. Recuva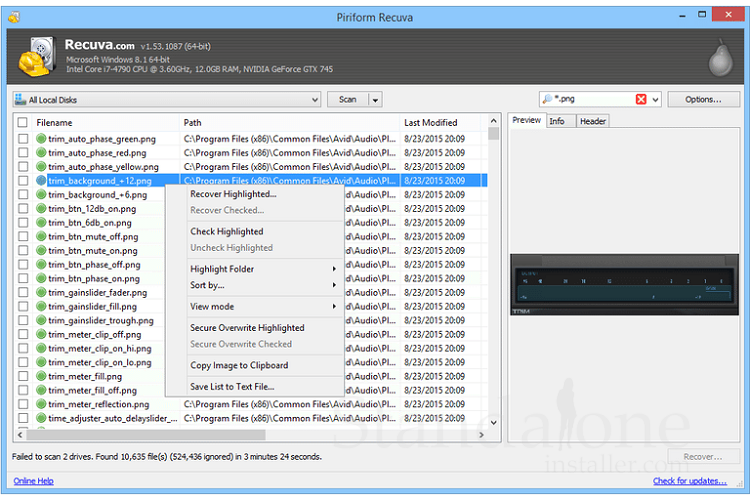 Having advanced features and easy to use this data recovery software is worth placing in your list of the best data recovery software. It can recover data from USB drives, hard drives DVD and CD disks and memory cards. In addition, it can also be used for IPod. There are two versions: portable and one that you can install. Recuva It is supported by Windows 7,8, 10,XP, Vista and some older versions of Windows too.
4. EaseUS Data Recovery Wizard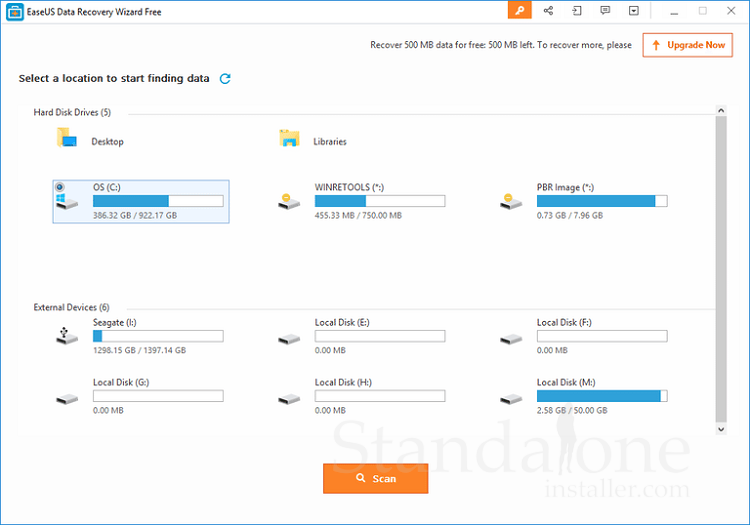 With just a few clicks you can undelete and recover files from this amazing data recovery software. The interface of EaseUS Data Recovery Wizard resembles Internet Explorer which makes using it easy and comfortable for all. The program recovers deleted files from almost any storage device like iOS devices, memory cards and hard drives. There is also an option of partition recovery. The data recovering capacity of the software is almost 500 MB and is supported by MAC, Windows 7, 8, 10, XP, Vista and some older versions.
5. Puran File Recovery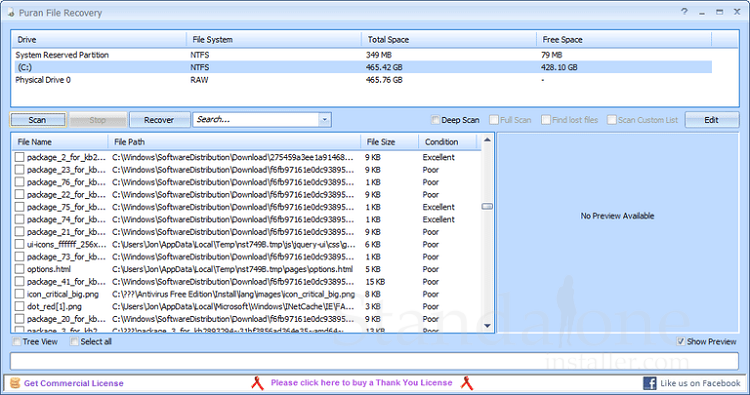 The software is user friendly, having lots of advanced options. The scanning ability the software is just amazing and it identifies more files than any other recovery software tool. It's must download software if you want recover even your misplaced partitions. Puran File Recovery is suitable with Windows XP, Vista, 7, 8, 10 and older versions.
6. ADRC Data Recovery Tools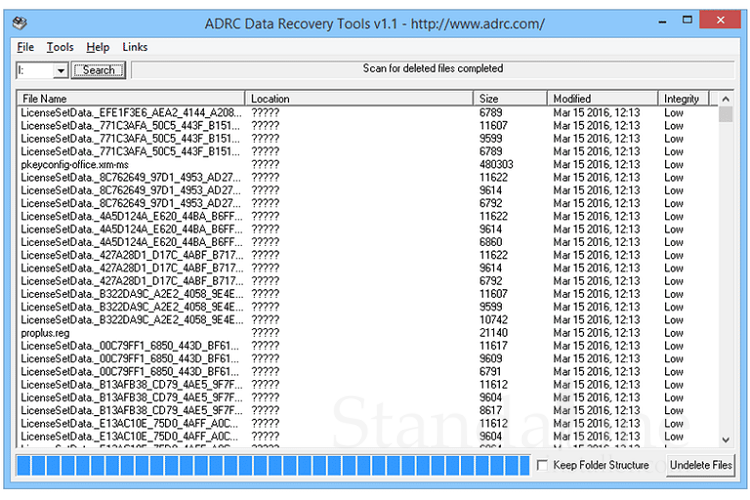 This file recovery program is not so technical and can easily be used by any normal computer user. ADRC Data Recovery Tools recovers the deleted files from memory cards, hard drives and USB drives, it's a small 132KB program which can installed in any removable device. The device works on Windows Vista, 7, XP, 2000 and Windows 95.
7. Restoration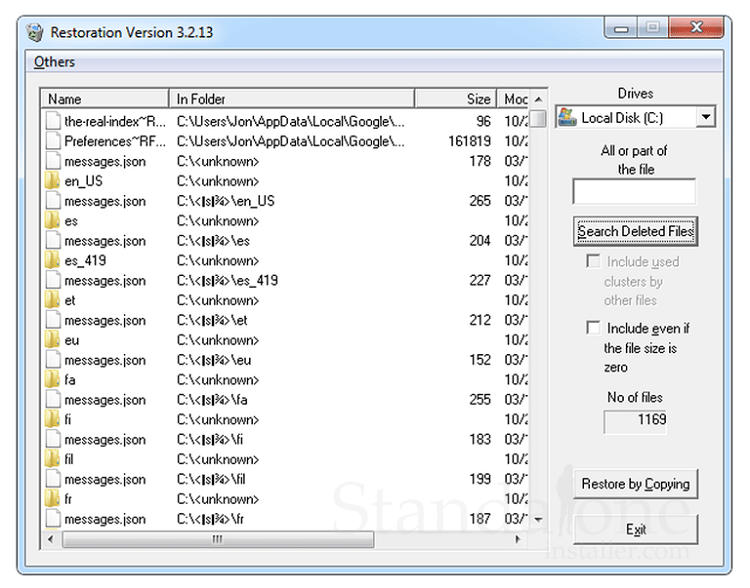 It's a pretty highly rated program due to its user friendliness. The user is able to recover all the files without any lengthy or complex processes. Restoration is designed to enable you to recover data from USB drives, external drives, hard drives and even memory cards. The program doesn't have to be installed and you can conveniently access it via a portable device such as USB. The size of the program is also small, making it a hit amongst the users. Other than Windows 8, it runs smoothly on all other Windows including Windows 7, 10, Windows Vista and ME.
8. CD Recovery Tool Box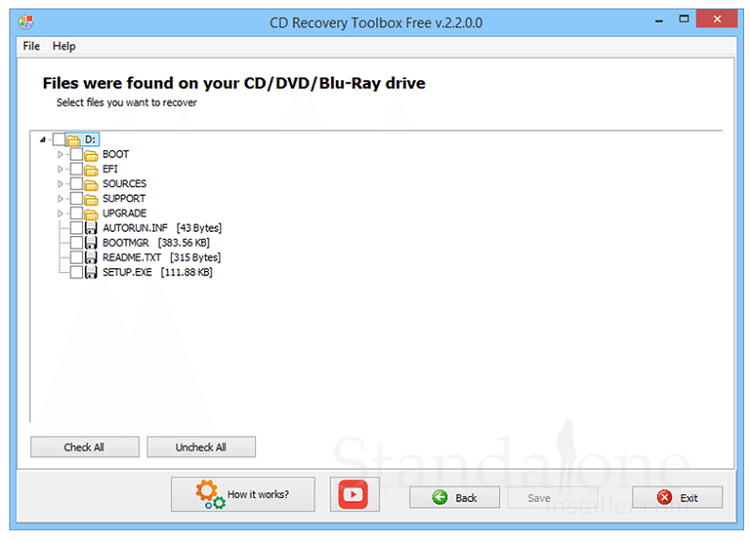 CD Recovery Tool Box is another highly popular data recovery program, which is essentially utilized to recover data files from damaged discs including DVD, CD and Blu Ray. It is free of cost and comes in handy where users need to recover files from chipped or damaged discs. While the program efficiently helps you recover files from discs, it is criticized for its limitation of not being able to recover files from hard drives. CD Recovery Tool Box is compatible with XP, Windows 7,8,10 and Server 2000, 2003, ME and 98.
Read Also: Best Free Tools to Fix Problems in Windows 10
9. Glary Undelete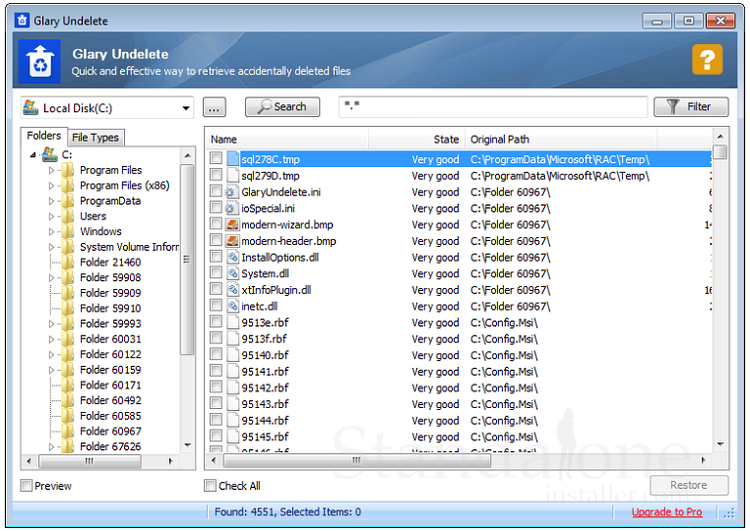 Having an amazing use interface, Glary Undelete is a user friendly free file recovery program. The software has many great features like; it has a view like Window explorer of recoverable files, a Folder view and a State indication for every file. One back drop of this software is that before you use it you have to install the software in your system otherwise this software is top class. You can undelete files from USB drives, memory cards, and hard drives and from any kind of removable device. The software is suitable for Windows XP, 7, Vista, 8, 10.
10. MiniTool Power Data Recovery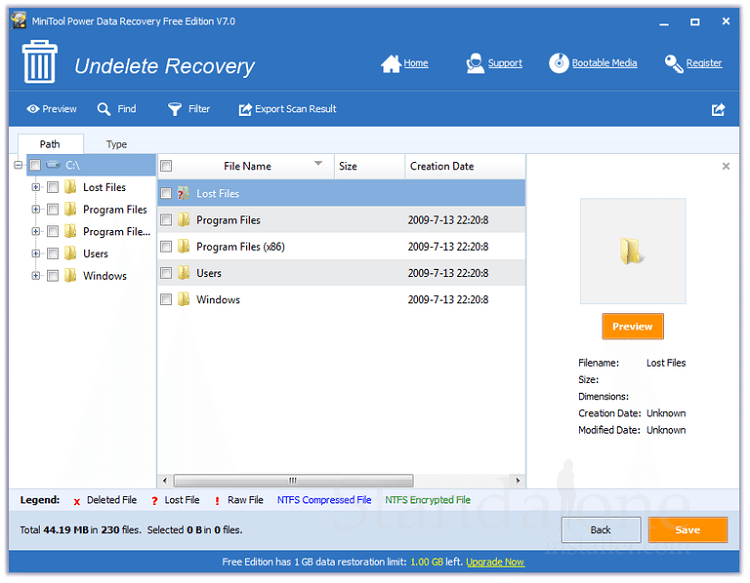 The Software is quite handy as it discovers the deleted files very quickly from USB drives or internal drives. You can recover more than one file at a time, sort out the files size, extension, name and date and send the list of deleted files to a TXT file. There are some disadvantages of this program as well. First of all you have to install the program before using it. You can only undelete or recover files up to 1 GB and if you want to recover more you have to buy a paid version. Power Data Recovery is suitable for Windows 2003 to 2008, Windows XP, 7, 8, 10 and Windows Vista.
---