How to remove FunFeedr Ads
Admin

December 7, 2016

422
What is FunFeedr?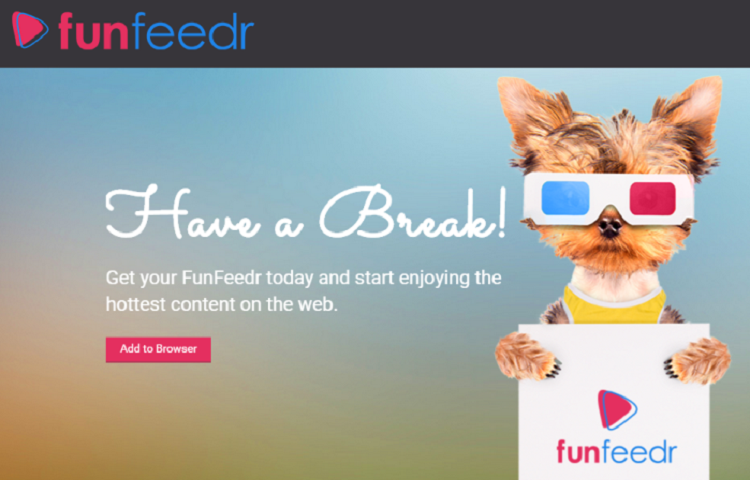 FunFeedr is an adware program that injects ads onto web pages while browsing the web. When you browse the web with the program installed on your system, it will display unwanted ads onto sites which can be annoying as they disturb the view. Not only this, FunFeedr may also make your more sluggish or freeze your web browser. Therefore, we are going to tell you step to step guide of how to remove FunFeedr Ads.
Learn also: 15 Most Damaging Computer Viruses
Common symptoms of FunFeedr adware
When your system is infected with FunFeedr you might experience the following symptoms: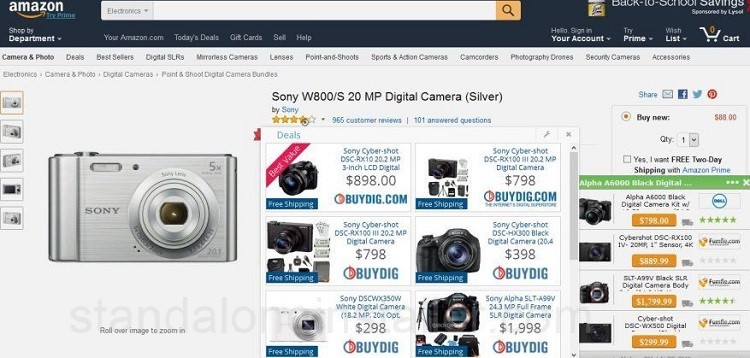 • Ad banners are injected with the web pages that you visit
• Other unwanted adware programs might get installed without the user's knowledge.
• Random web page text is changed into hyperlinks.
• Browser popups appear which acclaim fake updates or other software.
Step by Step guide to remove FunFeedr Ads
STEP ONE
Firstly you need to find out and remove any malicious program that might be installed on your PC.
To do this, you need to go to the uninstall menu.
1. To uninstall a program on Windows 10 or Windows 8, right-click on the Windows Start button and select "Control Panel".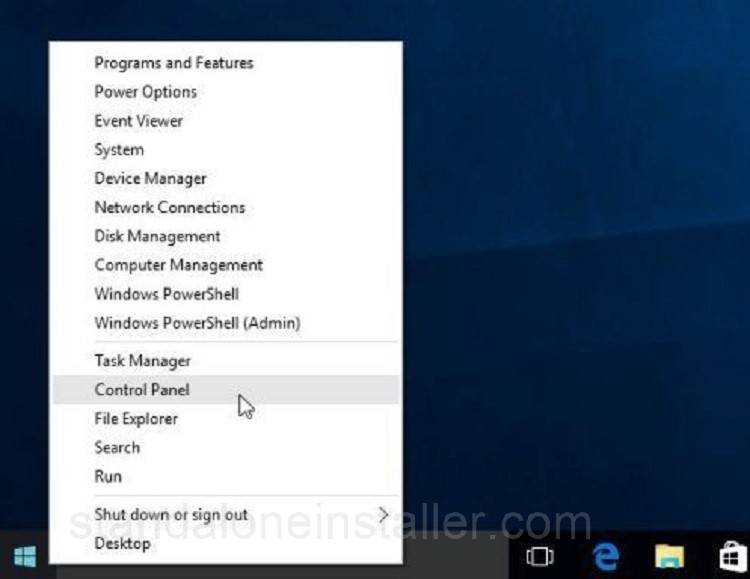 2. Click "Uninstall a program" under "Programs".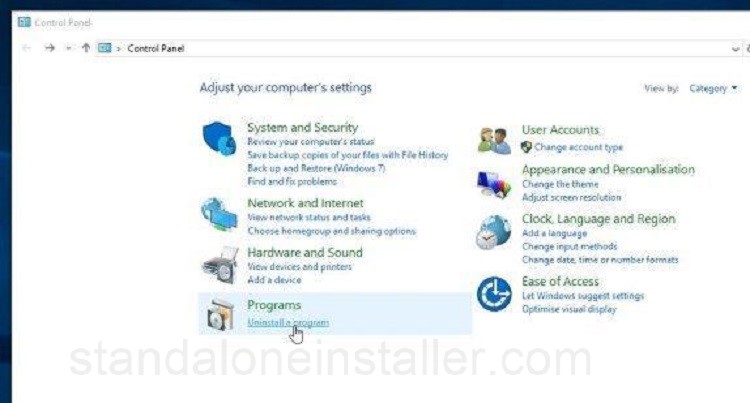 3. When you see "Programs and Features" screen check the list and uninstall "FunFeedr". The unwanted program may have a other titles on your PC so to view the most recently installed programs click on the "Installed On" column to sort by the installation date. Then uninstall any unknown software.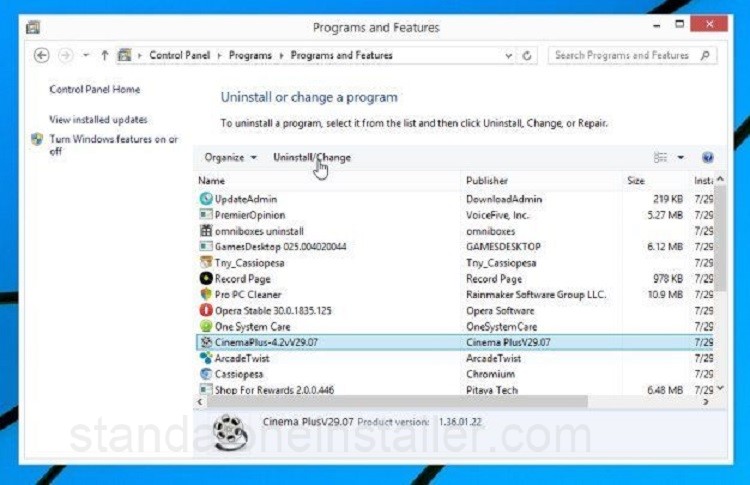 4. If you face any problem you can use Revo Uninstaller to remove FunFeedr Ads completely.
STEP TWO
Malwarebytes Anti-Malware Free is a powerful tool that helps to detect and remove all traces of malware. Remember that Malwarebytes Anti-Malware works well and should run alongside antivirus software without any problem.
1. Download Malwarebytes Anti-Malware here.
2. Close all programs when download is complete.
3. Double-click on the icon on your desktop "mbam-setup" to begin the installation process.


4. You will see the Malwarebytes Anti-Malware Setup Wizard that will help you through the installation process.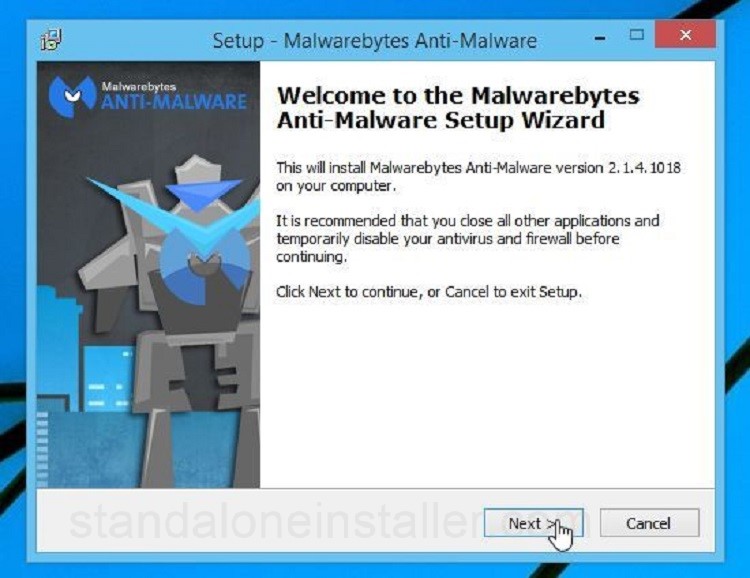 Continue to click "Next" to install Malwarebytes Anti-Malware on your PC.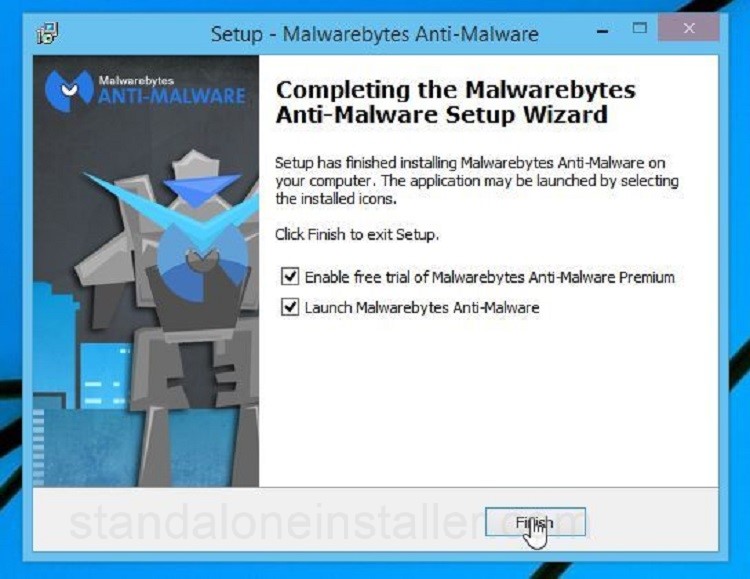 5. The program will automatically begin and you will see a message saying that you should update the program. You will also be notified that a scan has never been run on your computer. Click "Scan now" to start scanning.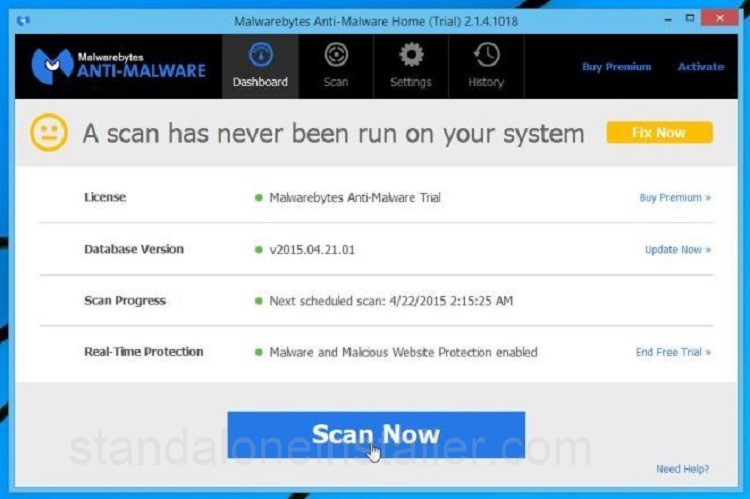 6. Malwarebytes Anti-Malware will now start scanning your PC for the FunFeedr adware.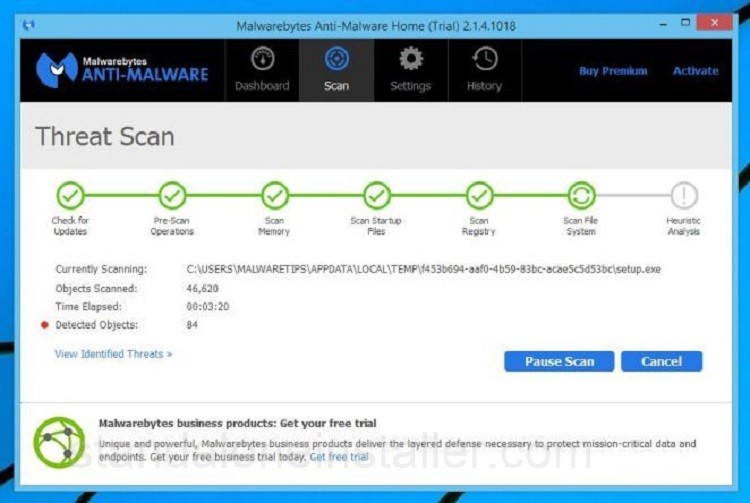 7. You will see a screen showing the malware infections that the program has found once the scanning is completed.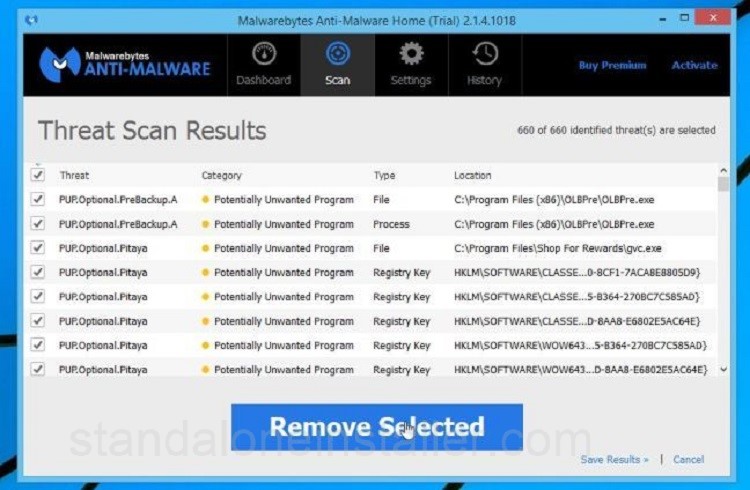 8. Click "Remove Selected" to get rid of the infected files.
9. Malwarebytes Anti-Malware will quarantine all the suspected files and registry keys it has discovered. The program may require a reboot to remove some of them. Grant it the permission if it asks your approval.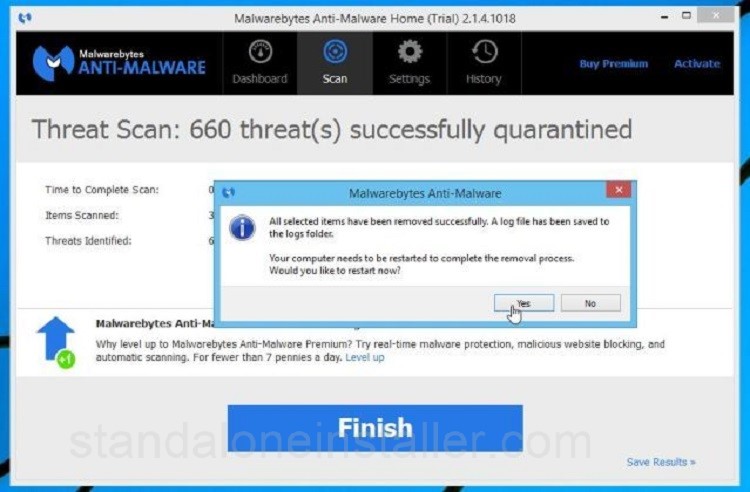 10. After your system will restart, you should open Malwarebytes Anti-Malware and perform another "Threat Scan". It will help you scan and ensure that no threat remains.
STEP THREE
To ensure maximum safety, you should not scan your system with HitmanPro. This program works together with current security programs without any conflicts. You can download HitmanPro here. This will help to remove FunFeedr Ads from your system.
1. To start the process of scanning double-clicks on the file named "HitmanPro.exe" (for 32-bit versions of Windows) or "HitmanPro_x64.exe" (for 64-bit versions of Windows). You will see the start screen when the program begins.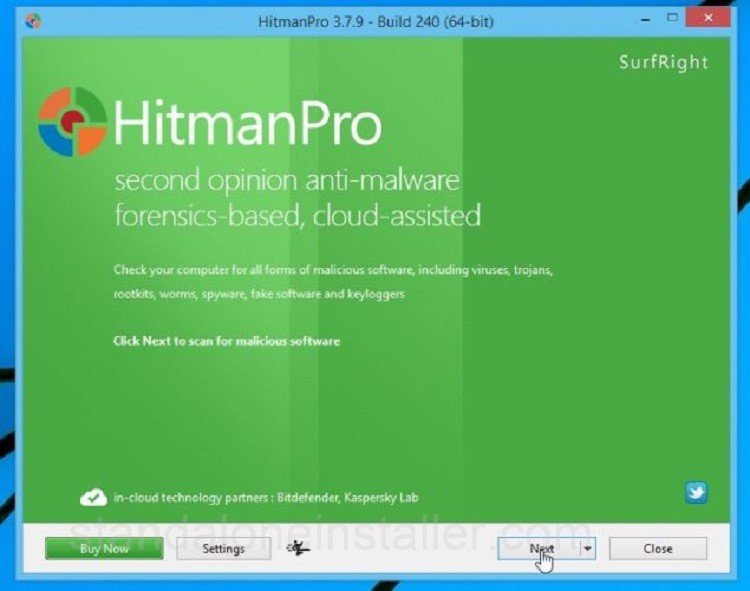 2. Click "Next" to install HitmanPro on your PC.

3. HitmanPro will start scanning your system for the FunFeedr malware.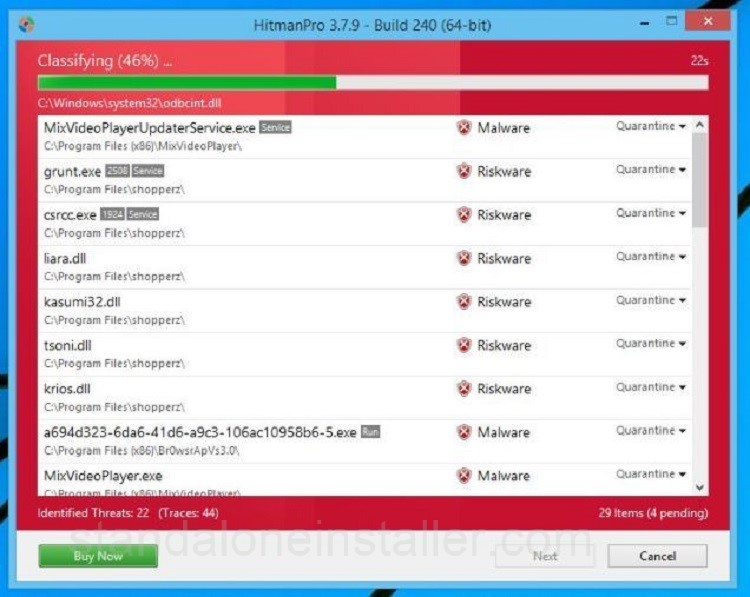 4. You will see a list of all the malware the program has found when the scanning is over. Click "Next" to remove malware.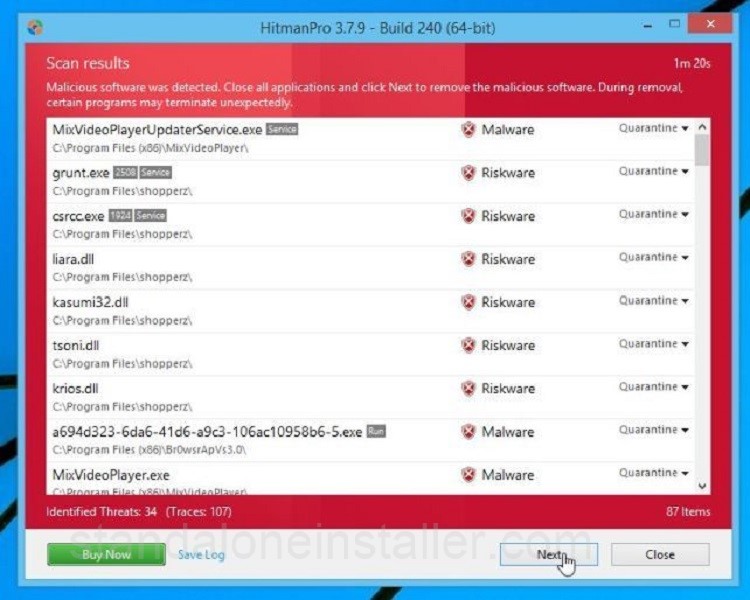 5. Click "Activate free license" to start the free trial and remove all the malicious files from your PC.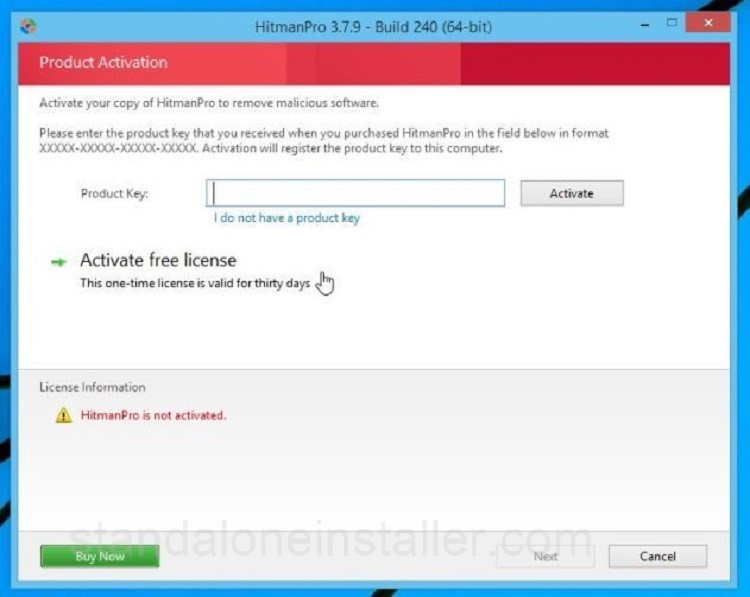 Now your system should be free and remove FunFeedr Ads infection.
---