10 Best Web Scrapers
Admin

December 1, 2016

769
What is web scraping?
Web scraping is basically a technique used by a number of companies in order to collect volumes of data on a particular subject. Generally, the data is reaped from a particular site or web page with the help of Python scripts, pipes, browser plugins, HTTP or other custom built methods like crawler or a bot. Harvesting web data can be helpful for various topics such as price comparison, monitoring tools, data mash ups or re-publication in addition to other best web scrapers and web automation tools.
There was a time when you had to design and build your own web scraping software. But now the scenario has changed. There are several firms that offer web scraping services. It means that you don't have to spend considerable time and costs in building your own technology.
Web scraping can be a useful part of any company, gathering and processing huge amounts of data and intelligence about your market and customers can be instrumental to your business by snowballing traffic and boosting sales.
You can use a number of ways to scrape web data such as, software, web based solutions, scripts made for Linux, xPath Perl or C+ and more. I have collected some of the best web scrapers tools and software here for you.
1. Astera.com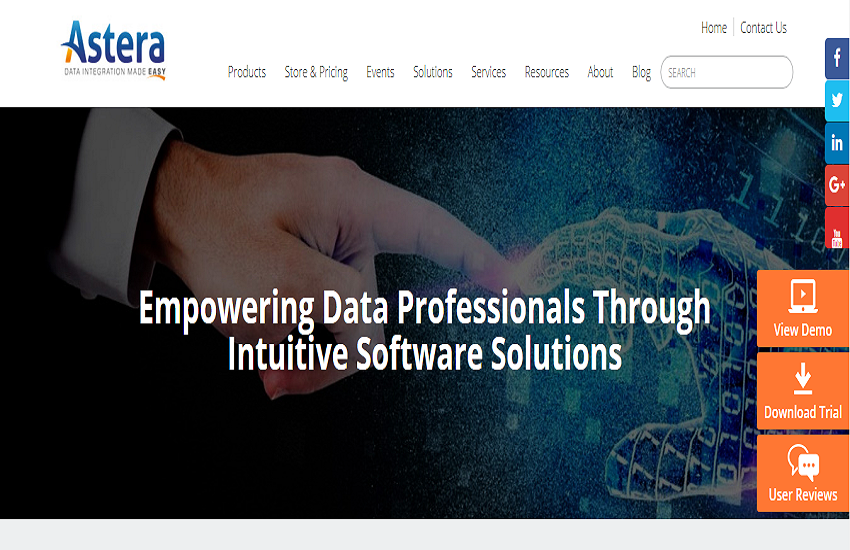 This is probably the internet's leading company offering database management software and services. Astera's Report Miner offers a complete integrated data solution for end to end data from unstructured sources. Report Miner is a web scraper can collect data from a variety of sources such as doc, PDF documents, DOCX, XLS, and more.
2. Contentgrabber.com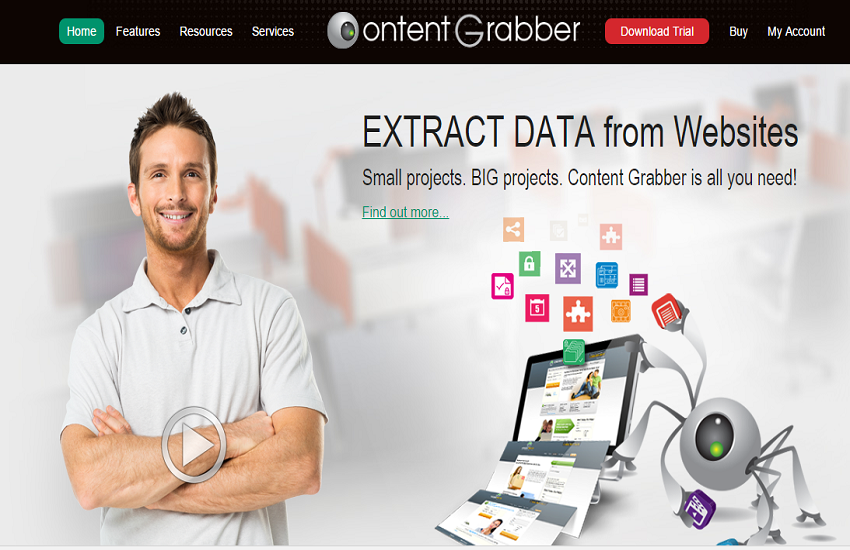 This tool helps you scrape data from the internet in a format that's easy to store and use. It allows you to extract any elements from a page such as images, text, html, videos as well as sound. The process can be very boring when you have to get this data manually. Grabber, on the other hand, makes it much easier by allowing you to automate this process. It means you can collect data within no time. Content Grabber can structure the data you harvest into a number of formats such as SQLServer, Oracle, OLE DBE and more basic formats including excel spreadsheets or XML and CSV files. These best web scrapers can be useful for various purposes like news integration, building shopping comparison sites and sales leads.
3. Import.io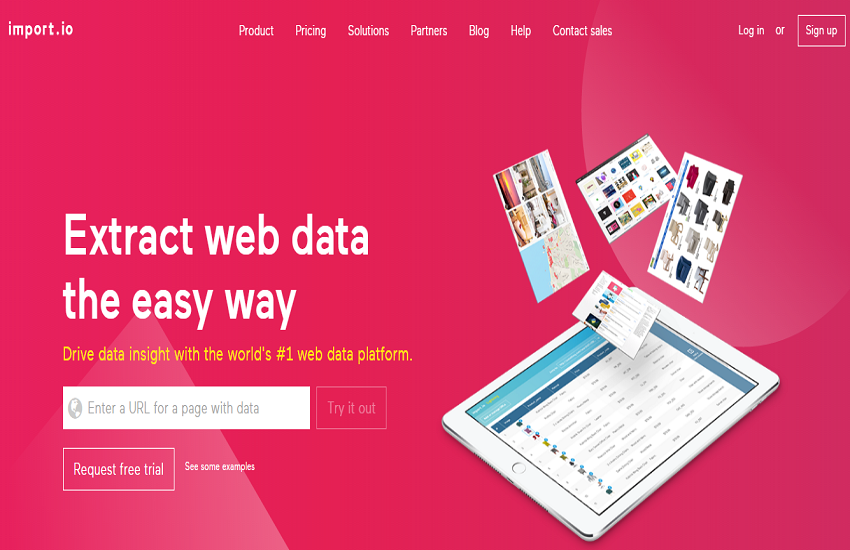 This is a web data extraction service that allows you to build your own API without any know how of coding. You can use their point and click visual interface and achieve your goal within minutes. With the help of Import you can build unlimited API's and the data you generate is yours to keep. Its online web scraper enables you to disable CSS and scrape raw HTML. As Import is Javascript supported with no downloads it means all is online. You can plan your activities and integrate it perfectly with third party services in addition to analytical tools.
4. Fminer.com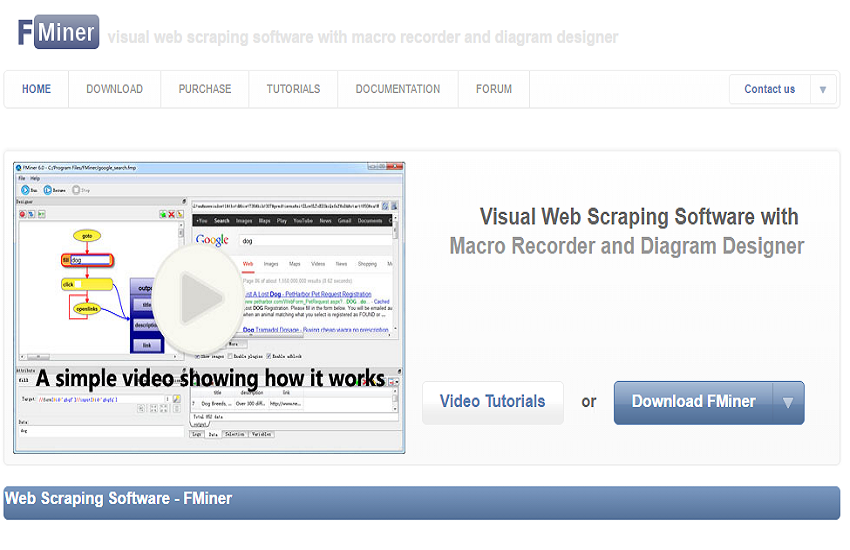 A visual web scraper, Fminer is downloaded to your computer. It can be used directly from your desktop. So it means you can enjoy more benefits as compared to online and cloud based web scrapers with regard to reliability. It can also monitor your projects in a better way but may include extra server costs. Fminer's web scraping bot offer simplicity of use and the extraction of data from some the most difficult sources such as AJAX and Javascript made effortless using its advanced features. It helps you harvest and crawl nested data such as a search engine crawler however return large data such as text, HTML, prices and other generic and cataloged data. Fminer's web scraper technology can be useful to export your information in a variety of formats such as txt files, MySQL, JSON, Oracle and more.
5. Connotate.com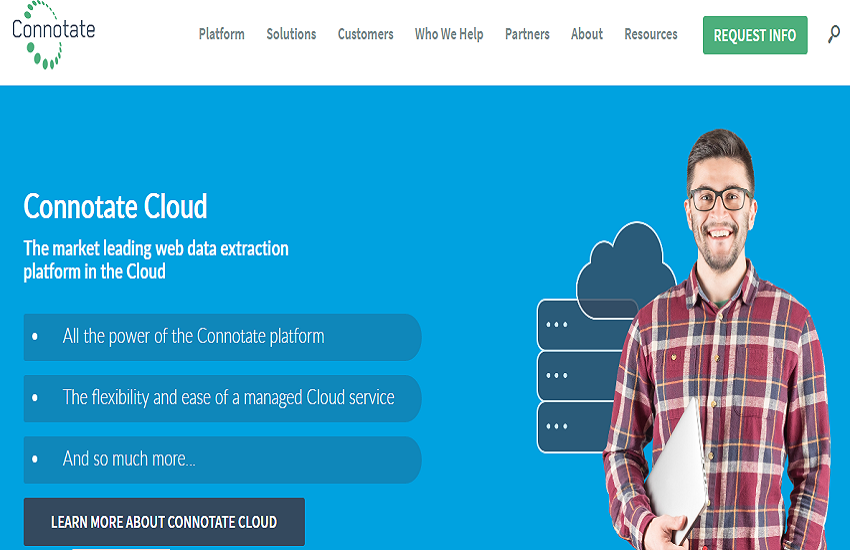 This is the best web scrapers and built with Javascript and AJAX tool. Connotate.com is an intelligent way of crawling sites and doesn't break when things such as site architecture alter. The bot is simple and you can program it visually just by browsing the sites that you wish to scrape for data. This tool can be used shopping comparison, competitive pricing intelligence, and financial market research. In addition, it has a wide array of uses such as for mobile apps that depend on the data collection and prices.
6. Ubotstudio.com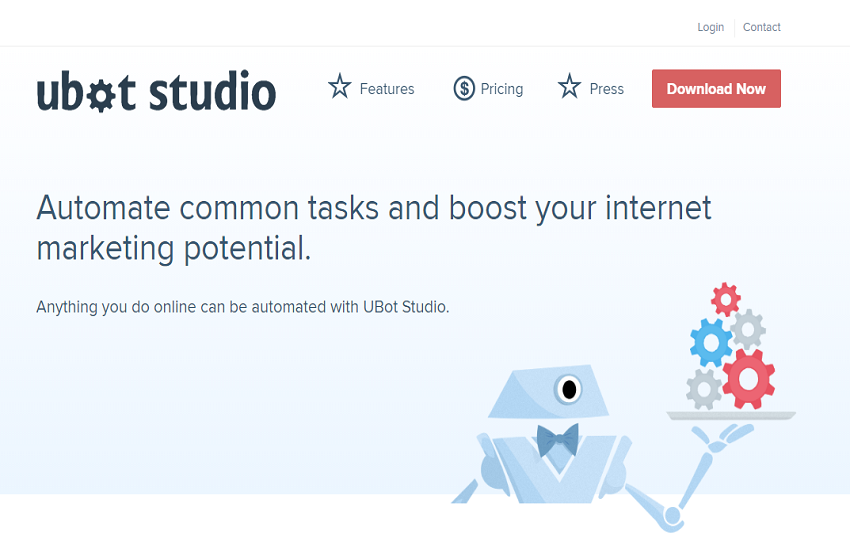 This is a web automation and marketing software which allows you to build your own custom scripts and bots with drag and drop visual editor. It might have a steeper learning curve compared to other web scraper bots that are made particularly for the job of screen and web page scraping. But as long as you learn the art of making your own automation bots you can enjoy endless choices. It can manage data efficiently in lists and tables and can export information in several formats. Besides, Ubotstudio can scrape difficult pages with information as well that is tough to read.
7. Newprosoft.com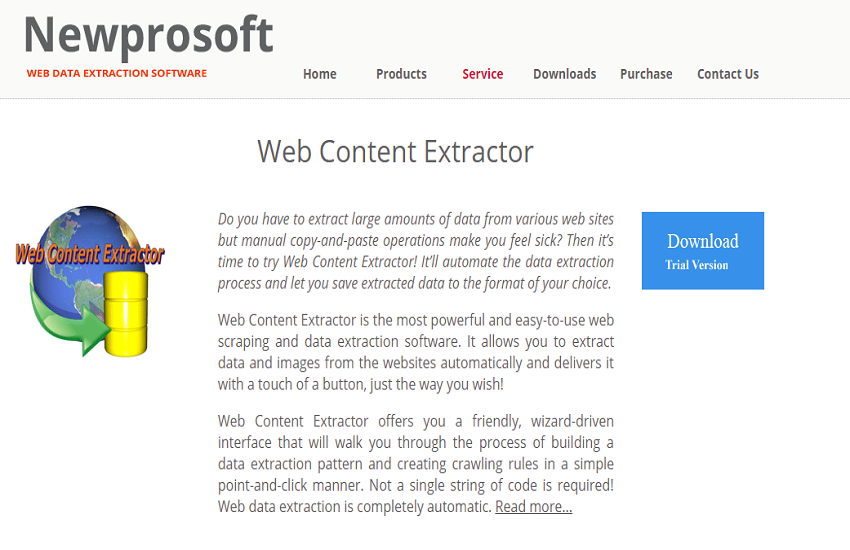 It is the best web scrapers that is a content extractor which enables you to scrape different information from screens and web pages. Newprosoft can be fully automated and you can export data in a number of formats such as MSSQL, MySQL or other well know formats. This web scraper can work with password protected sites and also has the choice of using multiple threads.
8. Scrapinghub.com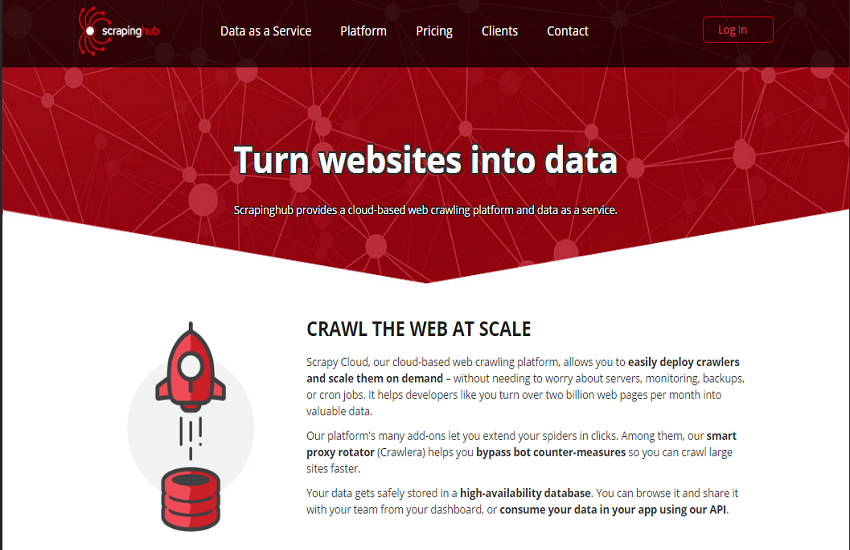 A large scale cloud based automated web scraping system, Scraping Hub is another great data scraping tool which can crawl and save large amount of data on a regular basis. The data you gather can be stored and consumed with ease. Its cloud based platform enables you to scale on demand and Portia, their open source scraping tools permit you to collect the data you want without any programming familiarity.
9. Visualwebripper.com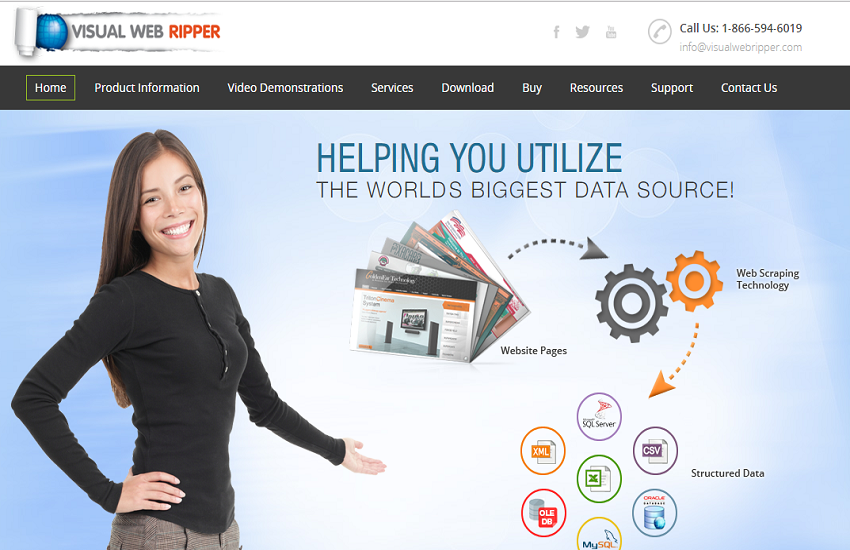 This best web scrapers rips content from web pages with the help of a visual interface. It is software based so you have to download and install it to your desktop. The software has a user friendly interface that extracts the data you require in complete formats.
10. Winautomation.com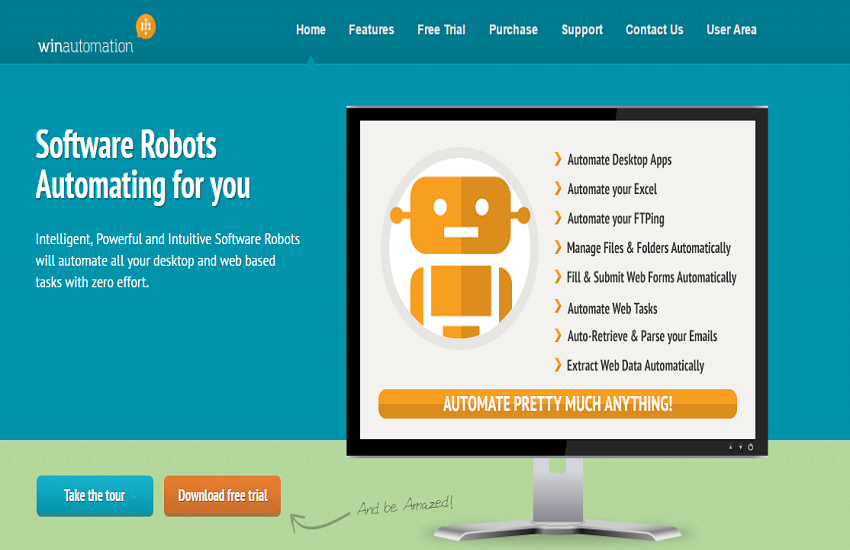 This is not really the best web scrapers but a macro recorder that allows you to build any kind of web automation software you want such as web scraping tools. A Windows based platform, it makes use of macros and web recorders in order to help you build your software with the essential features you want.
---