10 Beautiful Free Wedding Fonts
Admin

September 29, 2017

1,039
Are you planning to get wed? Wedding invitations are among some of the most important things in life when it is time for your special day. The choice of a font really matter when it comes to wedding fonts. There are tons of great free wedding fonts that you can find in order to make the most of these special invitations for your special day. Here are 10 of the best amazing free wedding fonts that you must explore before you make up your mind.
Read Also: 10 Best Digital Fonts
However, before you go on and pick one, there are few things that you need to remember while choosing a font. Firstly, you need to remember that a font must always be easy on the eyes as in it should be easy to read. In case you wish to use italics or bold you should try and see if it looks fine on the font of your choice. Printing your wedding font is another great way to ensure it will look just as you want it on the paper. In addition, remember that the choice of paper also plays an important role and must be considered well as it will affect how a wedding font will ultimately look. Consider the wedding theme as well while choosing a font so that it would complement the occasion. It means that you are to have a chic elegant wedding a script or calligraphy font would make the best choice while if you wish to have a more casual wedding a font that is more playful can work.
So now that you have a fair idea of the thing that you need to keep in mind while looking for a font for your wedding, go on read and find out the choices you have at your disposal for free wedding fonts.
1. Jenna Sue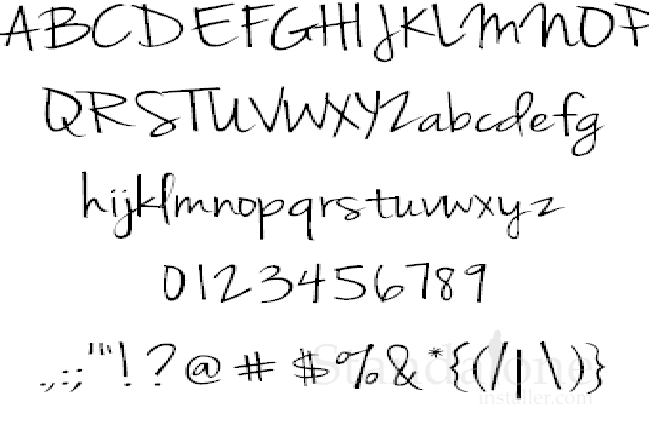 This free wedding font can be ideal for the occasion as it bears a romantic look. So make sure you check it out while considering options for your wedding cards.
2. Coneria Script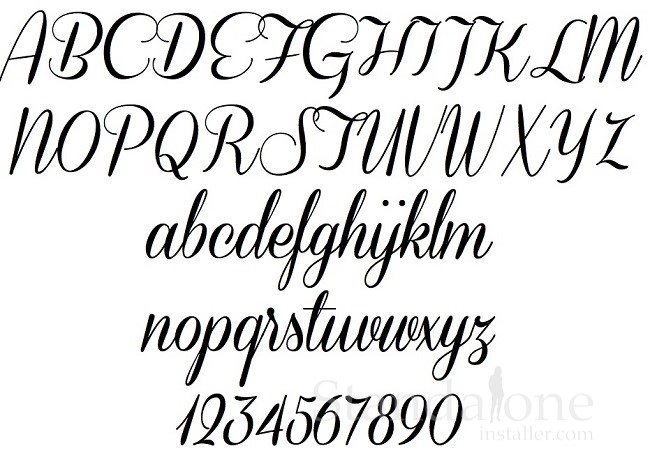 This is one of the best wedding fonts that you can get your hands on without having to spend anything at all. It is elegant as well as chic which makes it suitable for all types of wedding styles. The Coneria Script can also be downloaded as a slanted font which gives it a more formal look.
3. Great Vibes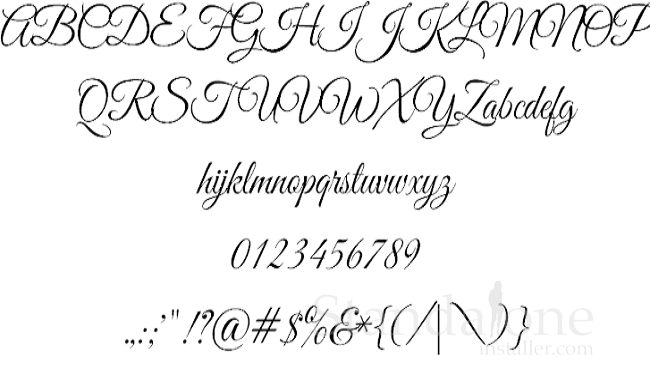 If you want great flow in your wedding invitation cars, consider Great Vibe. This is free wedding font helps your eyes to move with ease, making it very easy to read. It can be great for formal and more relaxed weddings.
4. Freebooter Script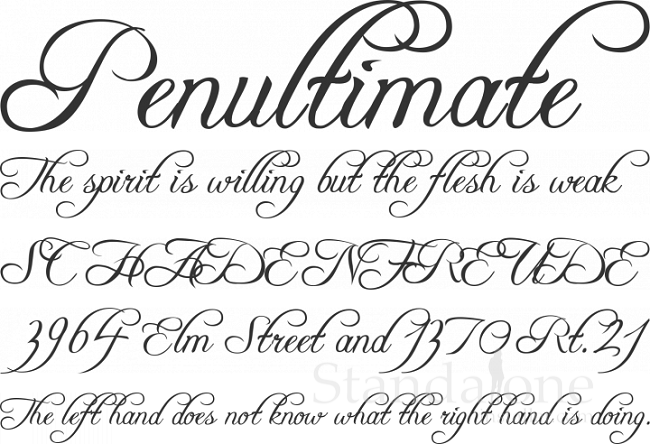 The Freebooter script is a beautiful free wedding font that I think really reflects beauty and love without being too heavy. It's a nice contemporary font that would work seamlessly across all your wedding stationary. This is an extremely popular free font and I see it as one that you'll see more frequently being used as a wedding font in the years to come.
5. Exmouth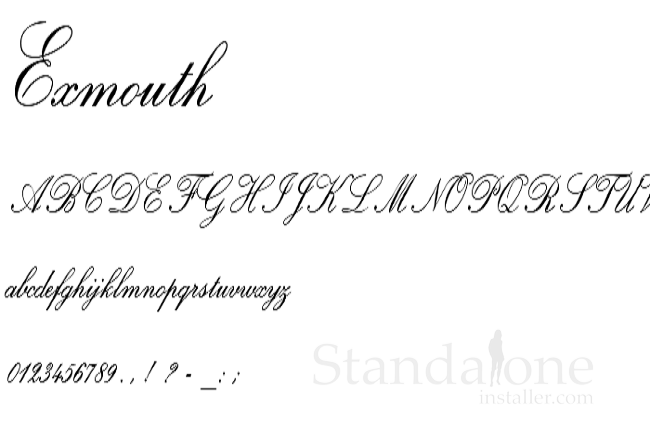 The free wedding font is a graceful option that is stylish as well as readable compared to many other script fonts. It is the slant of the letters that helps it look for perfect for a wedding invitation.
6. Respective
This free wedding font Respective is another option to consider. Readability along with large flourishes makes this a great choice for a wedding invitation. So while you make your list of wedding fonts, make sure you do not miss out on this one. It is also possible to download Respective for free in both slanted and swashes versions that make it more formal.
7. Baroque Script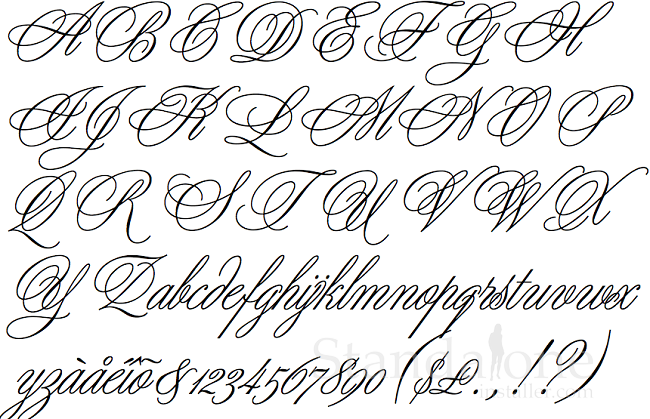 Here's a free wedding font that's stunning and formal but yet is very easy to read. By using this free font you can give a special touch to your wedding cards. You can download it for free for both PCs and Macs.
8. BlackJack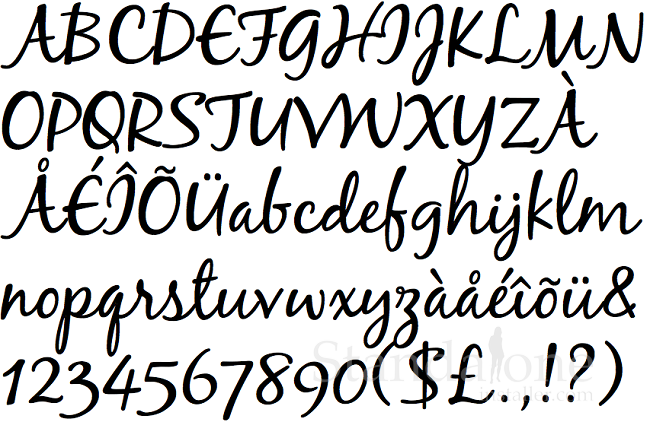 It you want a more of a casual look, BlackJack is the way to do. The font includes uppercase as well as lowercase letters and numbers.
9. Alex Brush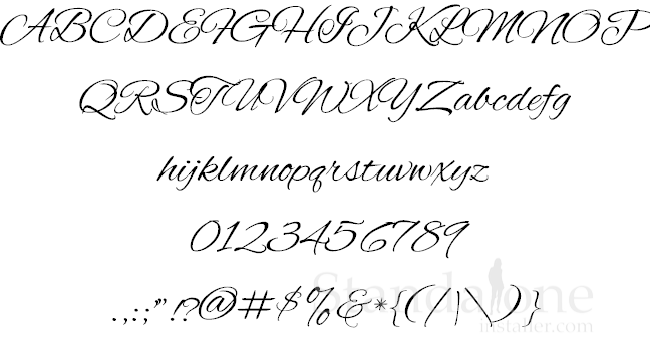 This is a free wedding calligraphy font that defines bold elegance. It flows well and is very easy to read though it is still a formal script font.
10. Windsong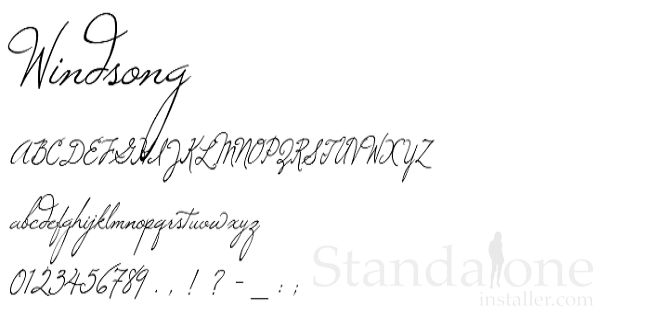 Want to try something different? Well, it is not a bad idea to experiment and do something extraordinary for your big day. Windsong is a unique wedding font. It is a beautiful calligraphy font that's classical as well as elegant.
You must not rush to make a wedding card or order one. Since it is the time of your life, it is important to be patient and don't be over excited lest you opt for something that may not turn out to be as great as it appears to be for your wedding. Make sure you spend time and do your homework before selecting a free font your wedding so that you can make this special event memorable for the rest of your life. Happy Wedding
---