Nowadays whenever we fall in love with a song, the foremost and simplest thing we do is to search it on YouTube. And once we get to search it, we listen to it over and over again till we get bored. Off course, listening to your most favourite song and also watching the video is amazing; but sometimes you also need an audio or mp3 so that you can have it on your ipod, or on a simple mp3 player.
How to: Free Youtube file to MP3 converter:
But now you don't need to go in the hassle of searching just mp3 songs. All you need to do now is to follow some basic steps and get your favourite Youtube song file converted in mp3 within no time.
In order to convert free YouTube file into Mp3 you will need to follow few simple basic steps:
First of all, you will need to select the YouTube URL of your favourite song or video that you want to convert into Mp3. Once you have selected it you will need to copy the complete URL address. Once done, now you need to find the website that can easily convert your file into Mp3 version like http://www.youtube-mp3.org/.
Note:
If you aren't willing to use the website that I have just listed above, you can have other similar sites by searching "Free Youtube file to MP3", "convert mp4 into mp3" or other such terms.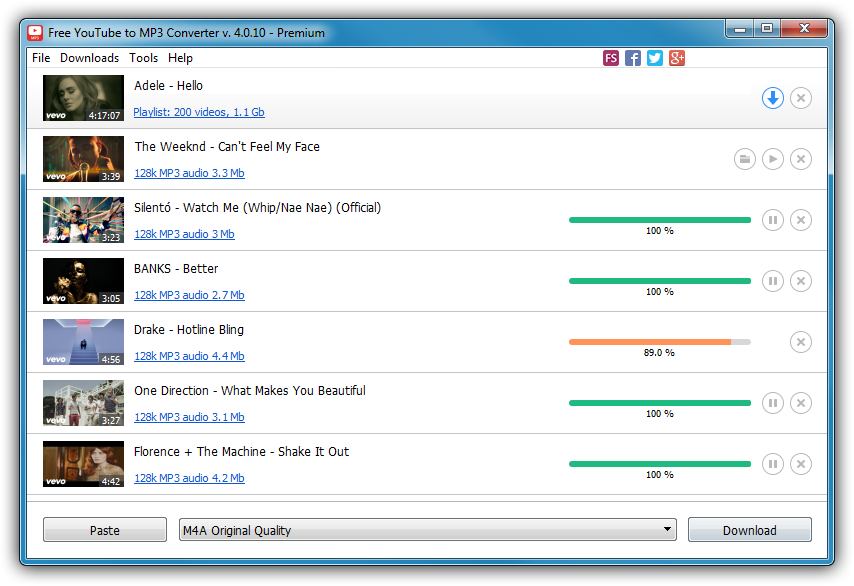 Steps for Free Youtube file to Mp3 converter:
Some websites often ask for your account as well so simply follow the steps on the website and make an account. Now login with that email address and password (if required) and you are half way done. Then you just have to paste the url and click convert button for the process to carry on. Let the website convert the Youtube file into an mp3 version. It might take some time tough, depending upon the internet connection. But once done, you will have the converted mp3 file available to be downloaded.
You can also download free Youtube file to mp3 converter for an offline use if you want.