Review: The LG G6
Fariha Khan

February 28, 2017

919
The LG G6 is finally official. The device is stunning with tons of features for users with diverse preferences. It features 5.7-inch QHD+ display, 18:9 aspect ratio. Also known as 2:1, Dolby Vision and HDR10 support, with 4 GB RAM and Snapdragon 821. You get great features in LG G6 including IP68 water and dust-proofing, MIL-STD-810G drop resistance as well as Dual 13-MP cameras. There is sufficient storage with 32 GB storage (microSD expandable) together with decent battery life 3,300 mAh battery and Android 7.0 Nougat. You get wireless charging (US only) as well as Google Assistant support in this newbie from LG. LG G6 is available in a variety of striking colors including Black, Ice Platinum, and Mystic White colors. However, white is not available in the U.S. Let us now delve deeper and see what inside the design and hardware specs of LG G6.
Read Also: LG G6 and Samsung Galaxy S8 release date
Design and hardware
LG has done away with a removable battery and came up with a sleeker, sealed metal and glass design. Regardless of its focus on aesthetics, the impression of the pre-production model we came across is that the design is of a utilitarian design, in regular LG style. It's decent but it does not include the wow factor as Samsung had when it made the same move some time back. May be the reason is that the glass back, metal frame look has been done numerous times up till now. However, yet it's much better than the LG G5. The overall feel of the phone feels pretty solid and it is built to be durable. Other than being waterproof, LG asserts that it's taken what it learned from the LG V20 and executed a strong metal frame that should help it endure drops other device would fail.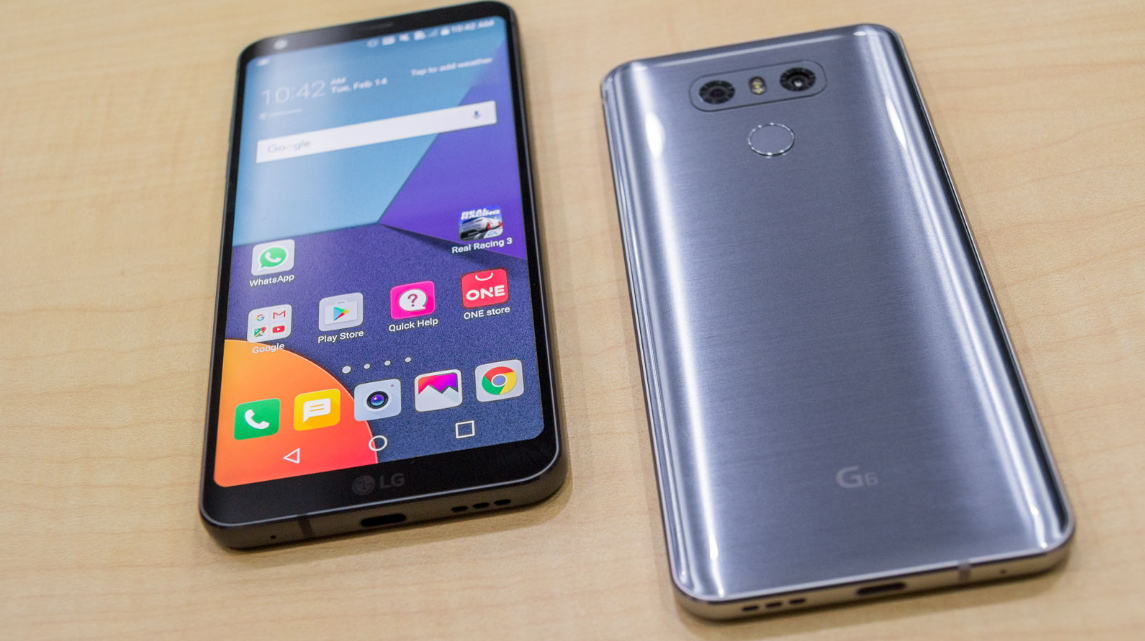 LG bragged about its extensive battery testing as well including actually puncturing the battery and an internal design that splits the LG G6's best components.
Performance
LG continues to prefer LCD over OLED. Yes, the panel on LG G6 is truly amazing. LG has fixed the awful blue-ish color temperature from the LG G5, with a saturated and bright display that appears very precise when you see it first. That aspect ratio and relatively minimal bezels make for a remarkably large screen for a phone of this size. Regardless of both sporting 5.7-inch displays, LG G6 is much easier to hold compared to the LG V20, and the aspect ratio aids for running2 apps simultaneously or watching media wider than 16:9. Various movies make use of 1.85 or 2.39:1 aspect ratios, and 2:1 is becoming increasingly more common.
LG G6 vs. LG V20
Both devices have 5.7-inch displays while the LG V20 has a secondary always-on display too. LG has chosen to exclude a one-handed mode in LG G6's software. The LG G6 is smaller than the LG V20, particularly with regard to width, but far from being tiny. The software hasn't changed lot between generations. However, it is the Google Assistant support which is the new thing, which makes the LG G6 the first non-Google device with the technology.
When it comes to the cameras, both the ultra-wide angle and standard lenses make use of the same type of sensor now that is expected to increase the former's performance a fair deal. According to the company it sees the ultra-wide now as equal to its other camera not just a fun bonus.
The final word
On the whole LG G6 is a great device that is worth your money. While there are some important questions we talk about until we spend more time with the phone, the first impression is not bad at all. Battery life can be an issues. While 3,300 mAh is good a number of flagships with smaller screens last year had batteries just as large or larger.
The Snapdragon 821 is not really an upgrade over the LG G5's 820, particularly knowing the much more powerful 835 is on its way. Display is another concern. Though it is stunning if the rumors prove to be correct, it will not be the only tiny-bezel, wide aspect ratio screen in 2017.
All in all, there is much that you will appreciate in LG G6, but remember that LG is to face tough competition this year.
Source: TechRadar
---