Huawei Mate 9 leak: 256GB storage, dual-cameras and more
Fariha Khan

September 29, 2016

274
Huawei has continuously been providing us with some superb smartphones for the past couple of years. Huawei Mate 8 was one of the most notable releases of the company last year. Huawei Mate 9 is the newbie that the company is soon to launch. The design of the latest smartphone can now be seen and we have got some confirmed details as well.
Read also: Huawei Nexus 9 successor to the Nexus 7

Hardware
Just as Mate 8, the Mate 9 has an all metal body packed with a rear-mounted fingerprint sensor. Apparently, the device will be available in 6 different colors (white, gold, gray, pink, mocha, and black and has a large display with thin side bezels. The top-tier will be available in all colors, but other models are limited.
Camera
The Mate 9 features 2 Leica cameras seemingly with the same reason as that of the Huawei P9's cameras. It may bring Huawei's new Kirin 960 processor. However, the information that it will feature at least 4GB of RAM in all handsets and 6GB of RAM in high end models is not yet confirmed.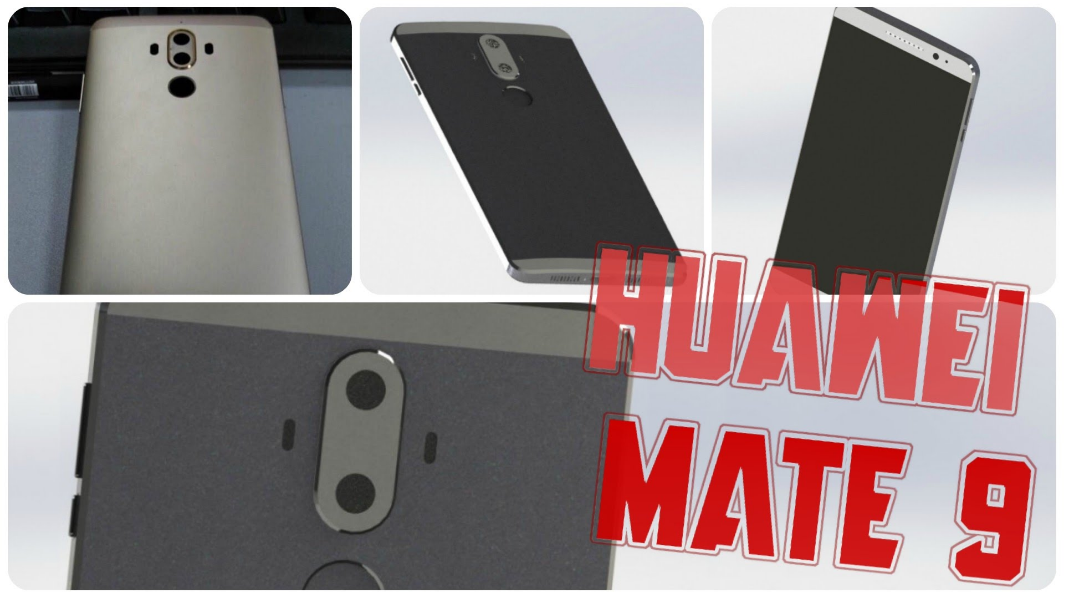 Prices
• 6GB RAM/256GB storage – $700
• 4GB RAM/128GB storage – $580
• 4GB RAM/64GB storage – $480
All in all, Huawei Mate 9 looks like a really SMART smartphone with a competitive price.
---