Google Home pre-orders begin today, available for $129 w/ Google Assistant and Chromecast
Fariha Khan

October 5, 2016

332
Today Google has announced a ship date and cost for its Amazon Echo rival "Google Home". With an extra focus on entertainment, music, and control over other IoT devices, Google Home offers a simple, hands-free experience for the Google Assistant at home. We can get our hands on the device on November 4 onwards. Price? Well, you will have to spend $129 to grab it.
A great look
Featuring a clean, diagonal face with LEDs embedded below, the upper part of Google Home is available in white only. Dots in the 4 Google colors light up and spin to demonstrate Home is paying attention and completing a command. The face has an eye catching touch panel for manual control. The base that covers the speaker grill is switchable with the choice to buy more in other materials and colors. For example, metal or fabric options.
Added listening capabilities and features
Google always offers extraordinary listening capabilities. We need to thanks the Far Field voice recognition and a decade old innovation in natural language processing. There is a button at the back of the device to turn off the microphone and disable always listening.
Home pairs as a Google Cast device. Using its built-in speaker, it can play music from a number of services. Not only this, it controls other speakers and can be used in combination with multi-room playback. If you want you can use it to send video to a Google Cast or Chromecast connected tv. The device can control Chromecast connected televisions through voice commands as well.
Google Home features as a member of Google Assistant
Home, being a part of Google Assistant, has access to your regular routine, travel and more. Using its "My Day" feature, it summarizes all your future activities. Like OK Google, it can also carry out a number of Google searches with support for questions. Making alarms, starting timers, and adding items to lists include some other built-in features.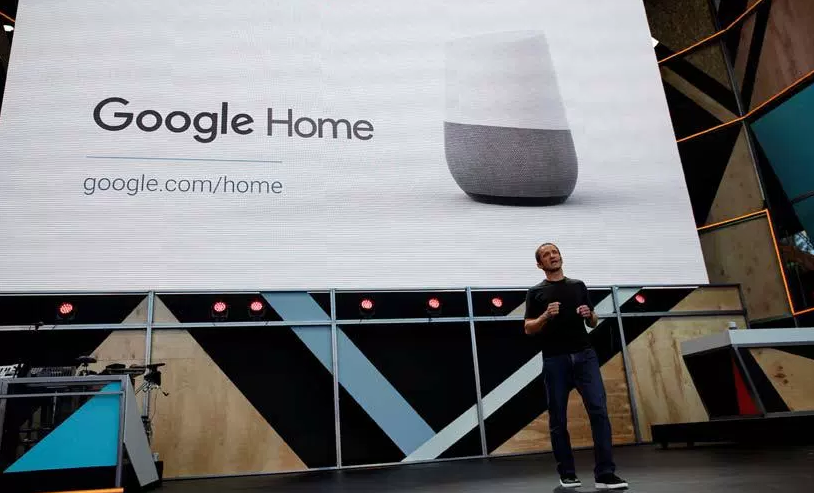 Compatible with smart home apps
In addition to connecting with Cast devices, Google Home also work with smart home apps such as switches, lights and thermostat. Philips Hue, Nest, IFTTT and Samsung's SmartThings is a partner at launch, with the choice for additional hardware associates and third-party services to swell integrations to Google Assistant.
Availability
In addition to being available at Google Store from November 4, Google Home will also be sold in brick and mortar stores such as Walmart, Target and Best Buy. Google Home is $50 cheaper (at $129) compared to the Amazon Echo. Pre-orders start today.
---