Acer Swift Series, World's Thinnest Laptop
Fatima

September 8, 2016

315
Acer Swift Series
After winning the hearts of unlimited population, Acer has now came up with another breathtaking series of laptop. Yes! A very new series of Acer has been announced. This time once again it didn't leave any bit of feature to satisfy its customers to the fullest. Challenging the slim laptops of Apple, Acer has come up with less than 10mm thin laptops. It has entered the slim-laptop-club with some style, acing all the slim laptops around. Jerry Hou mentioned "We are thrilled to announce the new Swift series, a complete ultra-thin laptop lineup with something for everyone" Yes! By everyone they mean covering the needs and budgets of all of you.
Get your hands on to the new series as Acer has come up with the first laptop in the world to measure in with a thickness of less than 1cm. Not to forget it still weighs a little heavier than the 970gms MacBook. The all hailing slimness of HP Spectre had a short life as Acer has given it a real competition.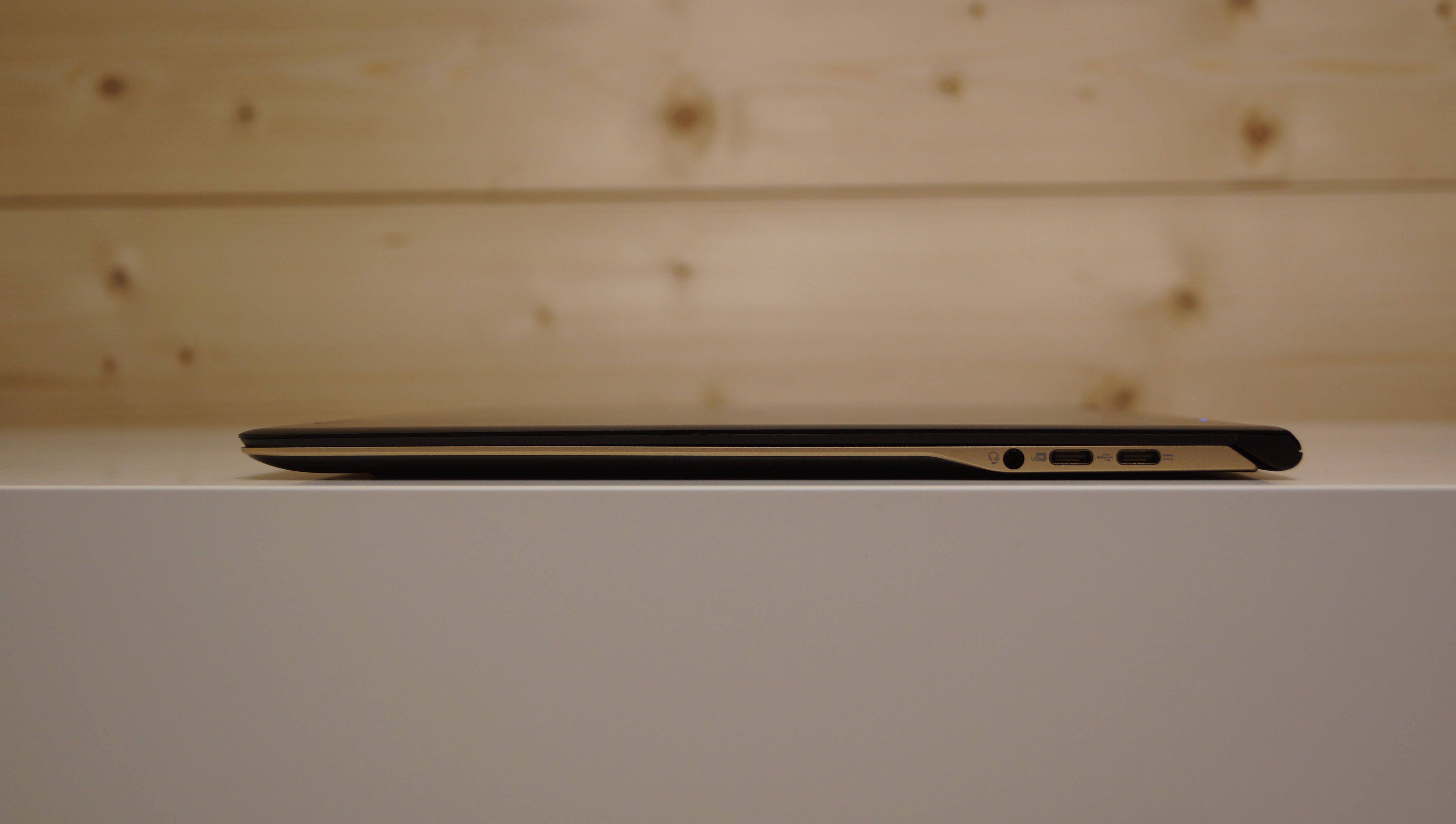 Image Source: TechAdvisor
At its recent Global Press Conference at IFA Berlin, Acer disclosed about its very new series of laptop i.e. Swift Series which is going to be ultra slim, lightweight as well as fully loaded with all the features. In this very new series they have launched basically four lines that are, Swift 1, 3, 5, and 7. All of these are going fan-less which means laptop won't be making noise anymore. The best part is that in this series they covered the population with varying budgets giving the latest windows 10 to all. It has trimmed its fats but not the features. "Intel and Acer's strong collaboration is on full display with the new Swift series which delivers great performance in a beautiful package." Says the Vice President of the Client Computing Group and General Manager of Mobility Client Platforms, Intel Corp.
Key Features:
 Processor: Low-power Intel Core i 'Y' processors
 Memory: Up to 8GB of RAM
 256GB SSD
 Weight: 1.1kg
 Thickness: 9.8mm thick (Less than a Centimeter)
 Display: 13.3-inch, Full HD IPS display with a micro-bezel
To give a challenging entry to the HP Spectre 13 Acer has given its audiences a charming machine which comes up with black and golden toned design in the aluminum body. The very tough Corning Gorilla Glass assures its durability and scratch resistant quality. To all the working people out there, it provides 9 hours battery life to make your life easier.
Swift 7
The model leading this series is the swift 7 which is not only compact but also speedy. It comes up with Intel Core i5 and i7 processors, fast 256GB SSD and up to 8GB of memory. It comprises of the latest wireless technology i.e. 2x2 802.11ac with MU-MIMO which delivers reliable as well as up to three times faster connections. The dual USB 3.1 Type-C ports facility is another jackpot for the users as it provides quick data transfer, connection to an external display, and charges the notebook as well. A built in HD webcam with HDR (High Dynamic Range) imaging support provides clear, bright and detailed images to its users. The extremely wide touchpad is tested and found to be very responsive and reliable. But on the other hand it makes tough to activate the windows 10 gestures that require swiping the touchpad from the sides.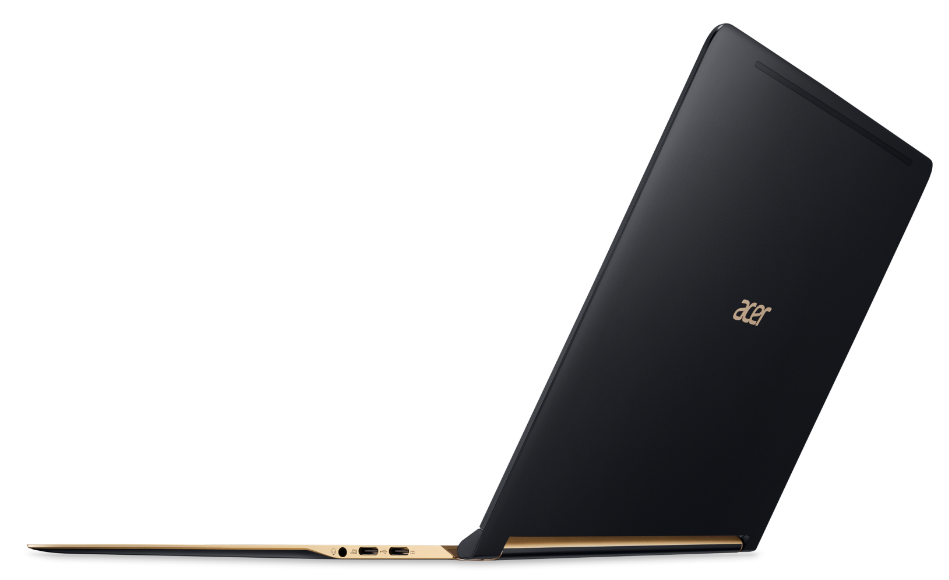 Swift 5
Next is the Swift 5, which weighs 1.36kgs only. It is 14.58 mm in height. It provides 14 inches full HD display in a 13 inches frame. Being compact makes it even more productive and easy to use, carry and keep. Its eye catching designing in gold trimming or Obsidian Black with silver trimming colors complementing its diamond cut accents is simply jaw dropping.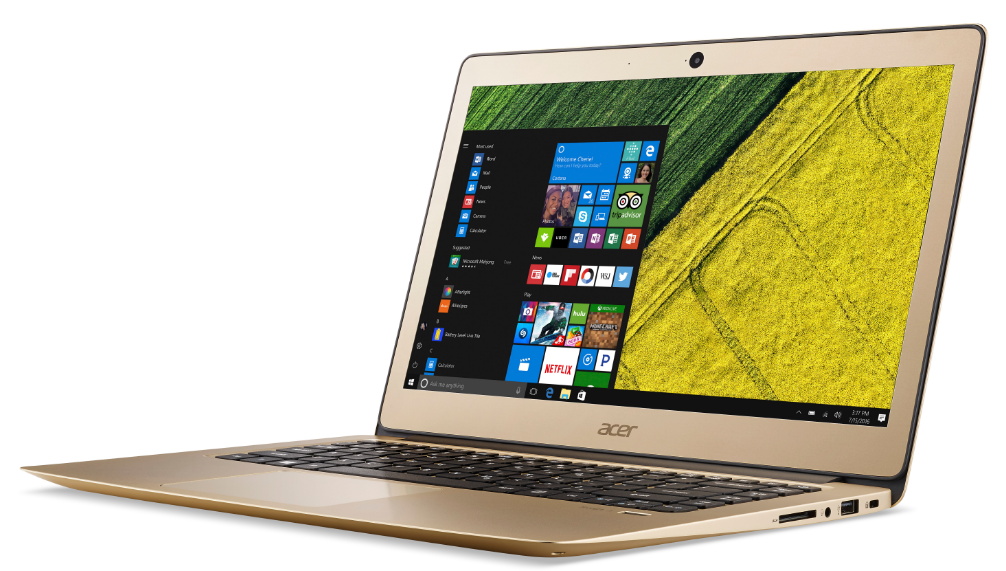 Swift 3
Third one is the Swift 3, which is only 0.7 inches in height and weighs in at 1.5 kg. It provides a 12 hours battery life to its users. At the same time it provides maximum features which make it nothing less than a gold coin. easy to handle and carry anywhere you want. No matter if you don't have the laptop bag, it will fix in your hand bag ;).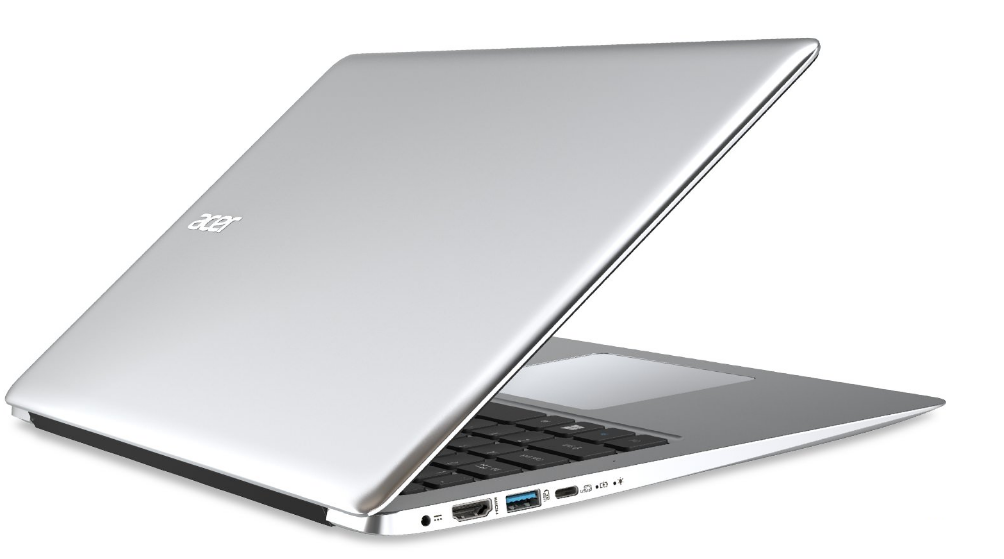 Grab it soon to swim in the pool of latest technology.
---