How to Record Your Computer Screen in Windows 10?
admin

2016-08-22 07:44:28

1,273
The Windows 10 XBOX app has a built-in feature known as Game DVR that enables the players to record and share the video game footage on XBOX live. This instructional tutorial will guide you to use the Game DVR feature and record other footage on your screen.
Record Your Screen with Windows 10 XBOX App
Before starting you ought to note that the Game DVR feature must be actuated inside a system or game window. You won't have the capacity to dispatch the element from the desktop, control panel, or file explorer.
Sign up for Xbox Live
You need to possess an Xbox Live account if u wish to attain full advantage of the Game DVR feature.
To set up an account:
• Go to the start menu> All apps> Xbox.
• Now you can sign up for an Xbox live account or sign in using your existing Microsoft account.

Record Screen Footage
• First of all, open and run the Xbox app, then minimize the screen so it continues to run in the background.
• Now, run the program that you want to record and the
(Windows)
key +
(G)
.
• A dialogue window will pop reading, Do you want to open Game bar?
• Click the option
Yes, this is a game
to proceed further.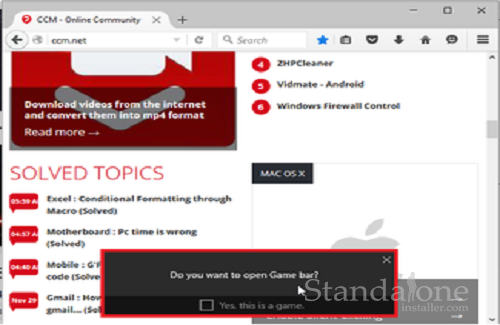 • You will then gain access to the recording controls as the Game bar will open.
• Now to capture a screenshot, you have to click on the Camera icon and to record a video footage you have to click on the red circle button.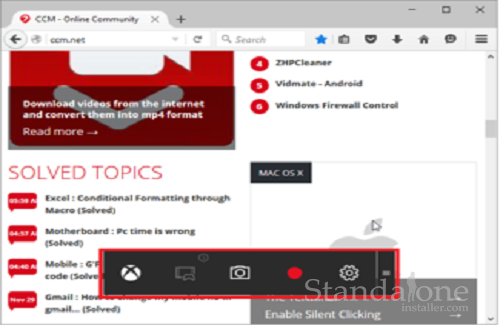 • To halt video footage recording, click on the red square button.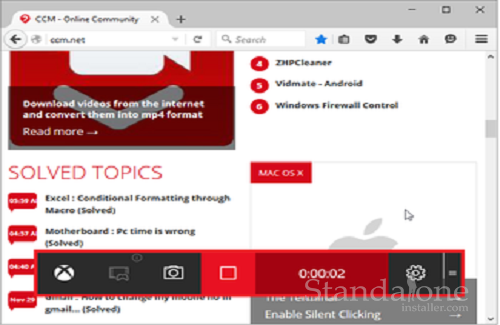 • After registering a program as a game in Xbox app, you will be able to start or pause a recording using (Windows) key+ (Alt) + (R) keyboard shortcut.
• Besides, the Xbox application permits you to remap the keyboard shortcuts and modify your default settings.
• In order to access the Settings menu, click on the cog icon which is present on the Game Bar.
View Your Game DVR Videos
• Bring the Xbox app to the front once you have captured your desired content.
• Now click the Menu button> Game DVR> on this PC.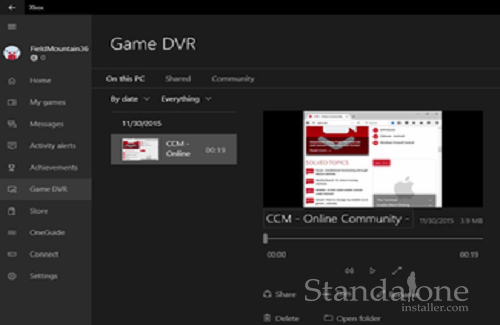 • Your videos and captured screenshots are kept here by the Xbox app.
• If you wish to locate a video on your hard drive, simply click on the Open Folder option. Videos are generally saved in C:\Users\Username\Videos\Captures.
---