Download Notepad++ today and explore the extraordinary features that you won't find in a simple notepad document application. The free Notepad++ is a source code editor that gives extensive features, better than the ones that you witness in a simple Notepad. It is open-source, which means that it is totally free. Hence, download Notepad++ today and get a better replacement of Notepad. It is designed in a way which makes it quite lightweight and an application that runs pretty quickly.
The free Notepad++ allows:
Syntax Highlighting, Search and Replace and Detection of Modified files:
While the programmers are coding, they often require syntax highlighting. Syntax highlighting is always a very important feature to have in any coding-platform and therefore to provide ease to the users this free Notepad++ also offers you "Syntax Highlighting".
Additionally it gives you a feature that is found out to be quite useful while you're editing the configuration files. Often the coders are found out implementing special functions for replacement of words. However, the free Notepad++ is offering you a Search and Replace feature as well with which you can replace almost everything that is required.
Last, yet not the least, like most advanced text editors in the market, Notepad++ too knows about when to modify the files in the background. Notepad++ will be able to detect that when the user wants to reload the source file or overwrite any changes in it.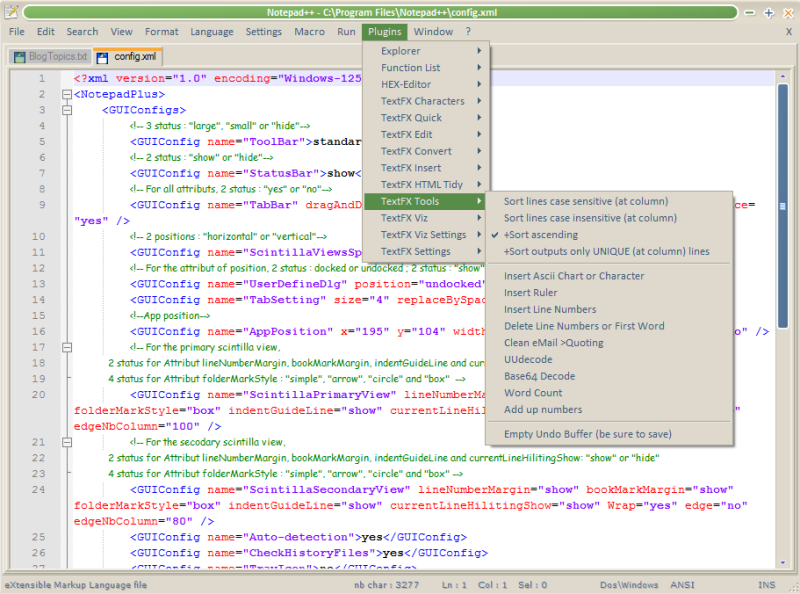 Line Numbering:
Download Notepad++ now because in the previously built-in Notepad application in Windows, there was no feature like line-numbering. However, this time the Notepad++ is coming out with a feature that gives numbering to each line we access.
This way the coder can get a good idea of how much code he/she has written and how long should he/she go further.
You can Zoom in and Out
Often the coders have to big the size of the syntax when they aren't able to sight their code properly. But this free Notepad++ is containing a feature that allows you to Zoom in and Out the coding screen at your will.
Hence, download Notepad++ now and enjoy the all-new feature that this free Notepad++ has been offering to its users now come up with.