Free Desktop Central is an integrated desktop and mobile device management software that aids in the management of the servers, desktops, smartphones, laptops and tablets right from a centralized location. One can automate one's regular desktop routines including activities like installing patches, distribution, IT Asset management, software licenses management, USB device usage management, controlling the remote desktops, and even more that is all available from the central location and can be applied for the management of Mac, Windows, and Linux operating systems.
Why should you download Desktop Central:
The reason why you should download desktop central is that you can use it for the management of the mobile devices to arrange and deploy one' profiles and other policies, as it also helps to configure devices for the Wifi, VPN connections and the email accounts.
One can also utilize it to apply restrictions for browser or camera usage and various other apps and sites. This can be best utilized for the security of one device by applying techniques as enabling the passcode, remote wipe/lock and can use it for all kinds of phones as Android, iOS, Windows and even for smartphones and tablets.
Free Desktop central stands out as a best and most opted choice for many reasons that are given below: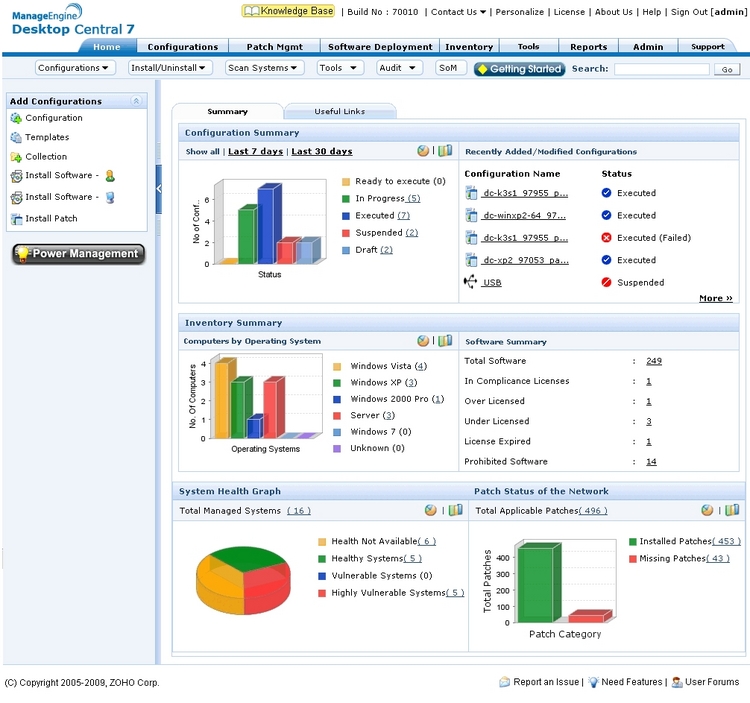 • Availability of Patch Management:
Automate patch deployments concerning OS and the other third party applications, screening the Windows and Mac from all kinds of threats.
• Software Deployment:
The software distribution (of Free desktop central) is simple to install and uninstall as the availability of built-in templates for package creation is accessible.
• The availability of Mobile Device Management:
Configuration, management, and security of mobile devices is central utilizing the mobile device management.
• The ease of Mobile Application Management:
Distribution and management, i.e.in-store and commercial apps for both the android and iOS devices.
• Asset Management availability:
Download Desktop central as it also offers Management of IT assets, software license management, software metering and prohibited software.
• Remote Control:
One can use Free desktop central to troubleshoot remote desktops along with user collaboration.