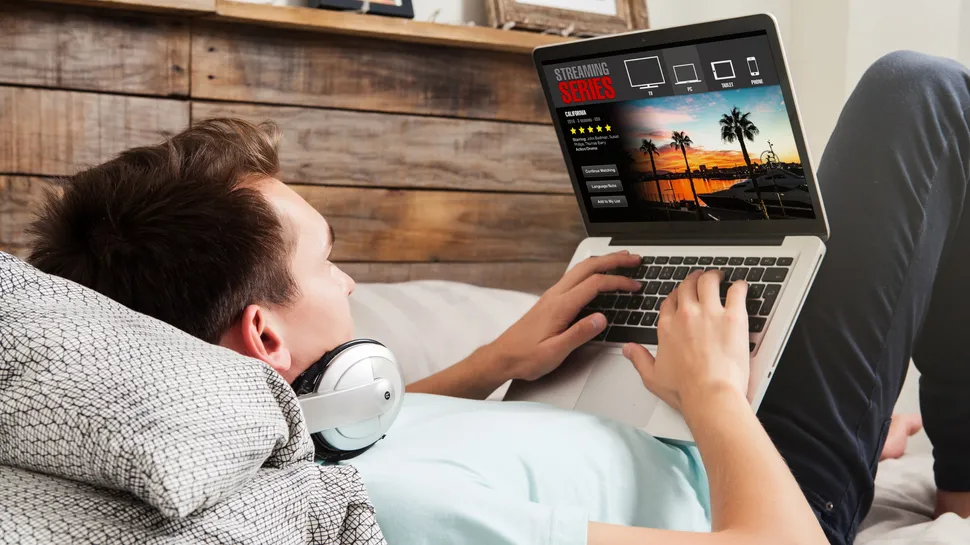 Why VPN for Streaming?
VPN, the service that helps you to preserve anonymity while using Internet and gain access to the content that is restricted in your country.
But the question here arises that why is VPN used for Streaming? Well, the reason is pretty simple we all stream a lot now days and more we stream on different websites, our privacy risks increases.
This is why VPN is important for streaming and a user don't have to worry about tracking or location.
Through VPN you can stream content from anywhere in the world because your ISP (Internet Service provider) won't be able to know about it plus without any privacy risk because VPNs preserve the anonymity of the user. Streaming becomes easier, faster and risk free.
VPN over DNS Proxies:
VPN is far better than DNS proxies because DNS don't support encrypted connections and it also does not change the IP address. With DNS you are only able to access content that is restricted in your region whereas VPN provide good security features and preserve your anonymity.
So, it is better if you use VPN rather than using DNS.
Best VPNs for Streaming:
Now we will talk about the best VPNs for streaming and with those you are able to unblock streaming platforms such as Netflix, Amazon prime, Hulu and many more. Furthermore, Netflix has blocked couple of VPNs but few services of VPNs work.
I have discussed the features of all these top rated VPN services for streaming including their Pricing, Usability, Speed and Stability so you could easily choose best one for you and make streaming faster, easier with the advantage of having access to worldwide content. Moreover, you can check some Black Friday VPN deals from here.
1) Express VPN
Express VPN is the most reliable VPN service and is the biggest name when it comes to VPN because it provides flexibility and is simple to use. It has 3000 services in 94 countries and this makes it capable of accessing content from anywhere in the world. Its average speed is 58 Mbps and this speed makes it excellent for streaming. It can be used for different streaming platforms like Netflix, Hulu, Disney plus, Prime video, ESPN, Hotstar and Sky sports.
This VPN is on the top list when it comes to streaming because its features and fast speed that stops videos from buffering. Some other features are:
Advanced functionality
High level privacy
Strong encryption
Only con is the high price and it makes this VPN not a first choice but the good factor is that it provides the best options for streaming. A user can experience content worldwide. Furthermore, this VPN can be the best choice for those who are not living in USA and UK.
2) Cyber Ghost
Cyber Ghost is another best VPN services which provide high level encryption. It has a wide range of servers spread across 90 countries. It unblocks Netflix, BBC Iplayer, Amazon prime video, Disney plus and many more. A user can stream content from anywhere in the world without being worried about privacy because it never keeps logs of activities. Seven devices can be connected at a time on Cyber Ghost. It has fast download speed even when streaming 4k content. You can get it in $2.75/month. Some other features are:
45 days money back guarantee
Unlimited Bandwidth
Fast speed while streaming
3) Nord VPN
Nord VPN is a market leader in VPN industry. It has over 5000 servers in 60 countries. It has unlimited bandwidth, fast speed and the best security features. It unblocks Netflix and Hulu. Nord VPN provides connection for up to six devices and it works on Windows, Mac OS, IOS, Linux and Android.
If you want to spend a little bit more money than Nord VPN is best as it provides the best features too. It offers monthly plan of $11. Another feature is that it has no bandwidth limit. Some other features are:
Easy to use
Great speed
Strong privacy
4) Surf Shark
The best on this is Surf shark and with this you are able to unblock all streaming websites. It has over 1700 servers in 63+ countries. You can connect to unlimited devices and it is very easy to use. It finds the fastest server for you. You can get this all at $1.99/mo. Allows its users to browse library content in 15 countries. A user can have unlimited access to devices. Surf Shark automatically connects you to the closest available P2P server when you start running P2P app. Some other features are:
Automatic malware detection
Clean Web
Secure P2P devices
Conclusion:
All the above VPNs can make streaming easier for you ensuring your anonymity and fast speed. Express VPN is best in market but depending on your privacy and budget you can choose any of the above because all are secure and fast services.