How to Recover a Deleted File from Google Drive?
admin

2016-08-24 01:05:25

630
If you accidently delete a file for google drive, well good news it is not permanently deleted it is sent to the trash folder of the google drive's system. It can be recovered easily with few simple clicks.
Restore trashed file on google drive
Open your browser and then login to your google account and then go to the google drive main screen. Click on more button to open further settings and click on trash button. You will now see in the right panel the deleted files. Right click on the file from your mouse button and select restore from trash and will be shown in your google drive.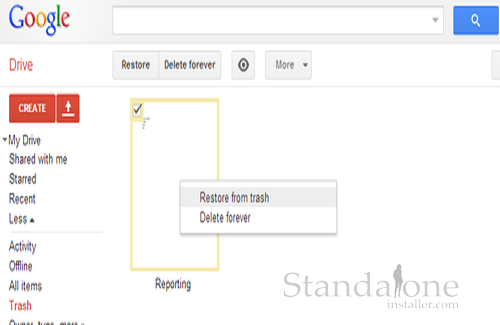 ---