How to remove delta-homes.com virus
Admin

November 22, 2016

486
What is delta-homes.com?
Delta-Homes are a browser hijacker promoted through other free downloads. It will change your browser homepage and default search engine to delta-homes.com. As soon as it is installed. While it is not malicious itself considering a number of legitimate programs change these settings as well. The malicious thing is that it will affix the argument http://www.delta-homes.com/ to random Windows shortcuts on your desktop and your Windows Start Menu as well. It will display ads and sponsored links in your search results in addition to gathering search terms from your search queries. Here are some steps to remove delta-homes.com virus.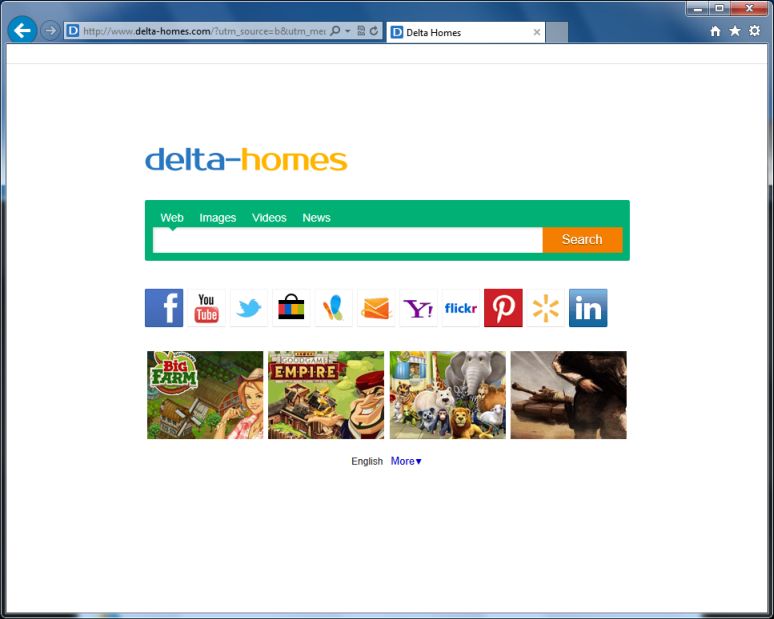 Learn also:• How to Uninstall Trotux "Malware" from Chrome/Firefox?
• How to remove Adchoices?
What is it used for?
The delta-homes.com hijack is used in order to increase ads revenue, as in the use of blackhat SEO, to expand a website's page ranking in search results. Technically it is not a virus, but it does display several malicious characters like rootkit capabilities, browser hijacking etc.
Step by Step guide to remove Delta-homes.com virus redirect
STEP ONE
In order to remove Delta-homes.com virus you need to firstly install the AdwCleaner. This program will scan your computer and web browser for the adware and unwanted browser extensions that may have been installed on your computer without your knowledge.
2. You can download AdwCleaner here.
3. Close all web browsers before you start using AdwCleaner.
4. Double-click on the AdwCleaner icon. In case Windows displays the message if you want to run AdwCleaner, grant permission.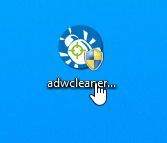 5. Click the "Scan" when the program will open. AdwCleaner will begin scanning your system for malicious files.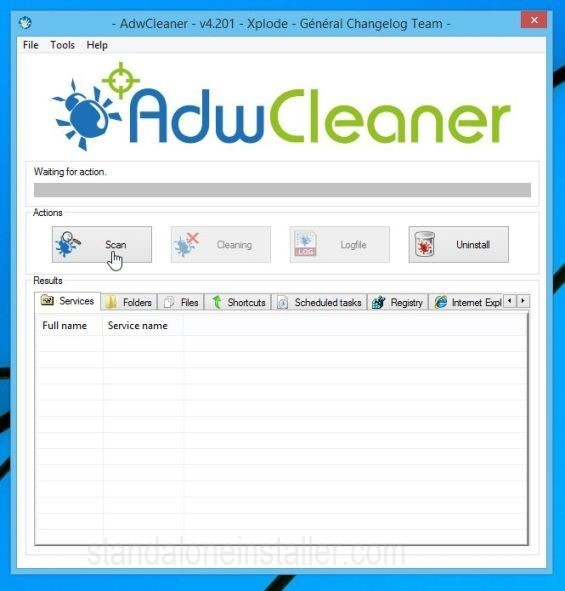 6. Click cleaning button in order to remove malicious files found in the system scan.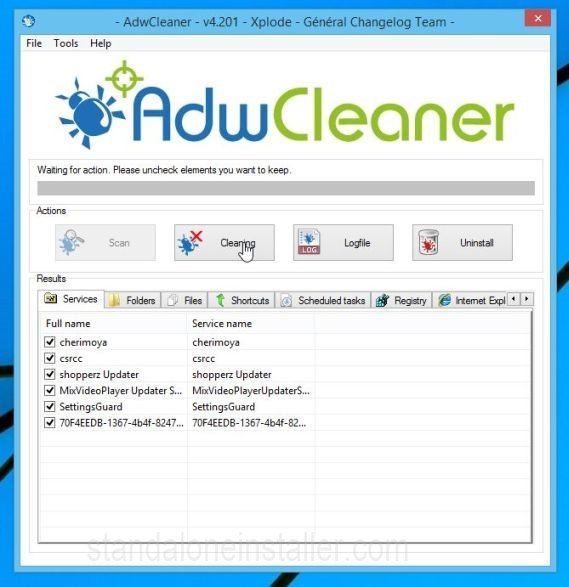 7. AdwCleaner will ask you to save any files or documents since it has to reboot the PC to finish the complete the cleaning process. Allow it and then click "OK".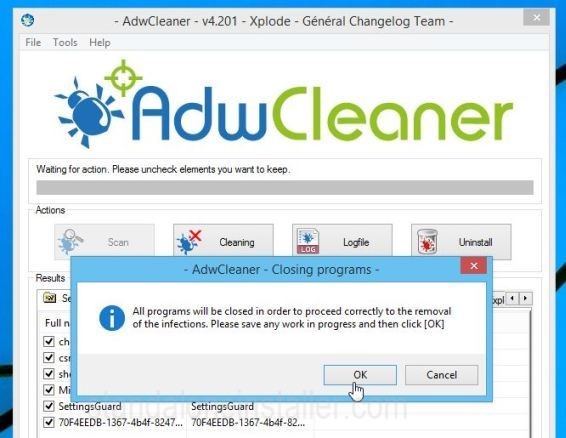 8. When your PC reboots and you login, the program will automatically open a log file with files, registry keys, and programs deleted from your system.
STEP TWO
1. A powerful program from Malwarebytes, you need to install Junkware Removal Tool. It helps to remove Delta-homes.com virus browser hijackers from your web browsers including Firefox, Internet Explorer, Microsoft Edge as well as Chrome. You can download Junkware Removal Tool here.
2. When Junkware Removal Tool has completed the download process, you must double-click on the JRT icon.



In case you get the message asking if you should run Junkware Removal Tool, give it permission.
3. Junkware Removal Tool will now begin and at the Command Prompt, you have to press any key to carry out scan.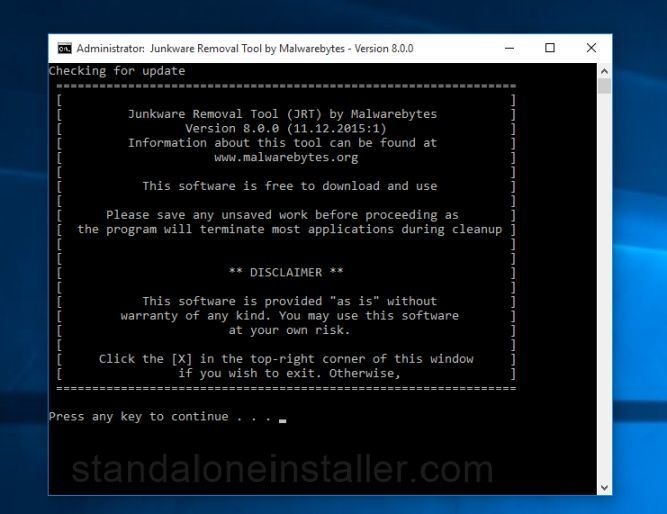 The program will begin searching for known adware, PUPs, and junkware programs that might be residing in your system. This procedure may take about 10 minutes.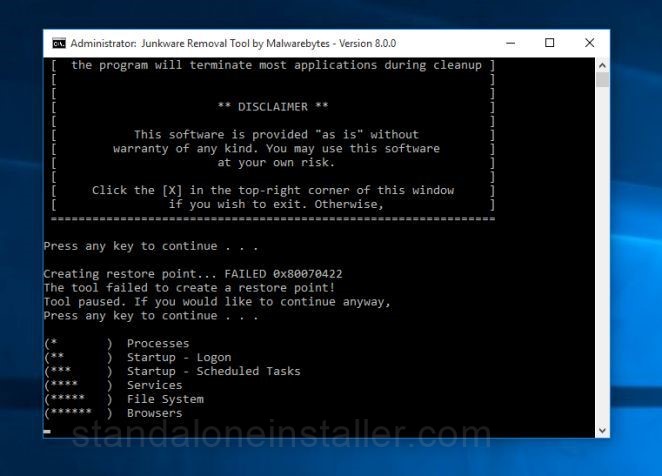 4. When the Junkware Removal Tool cleaning process will end, you will see a log with the malicious files and registry keys which were deleted from your PC.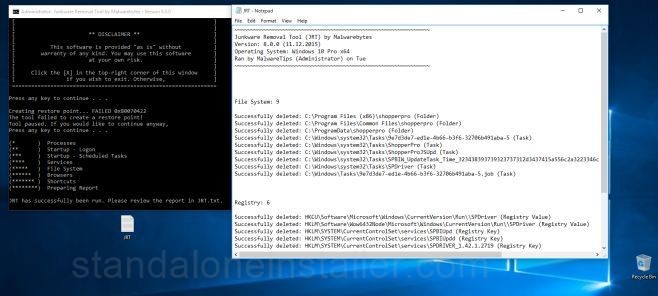 STEP THREE
As this virus has hijacked your browser shortcuts so we need to remove Delta-homes.com virus manually by removing the http://www.Delta-homes.com/ argument.
1. Start by looking for your browser shortcut.
2. Tight click on it and choose Properties. In order to see the Properties menu for the browser shortcuts pinned to your Task Bar, you have to right-click on the browser shortcut from the Taskbar.
3. Right-click on the browser icon again.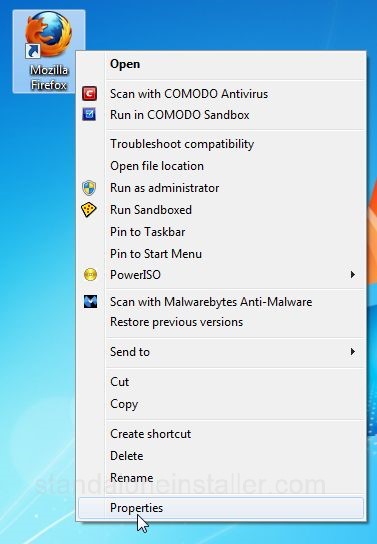 4. You can also unpin the browser shortcut from your task bar and add it again after you have removed the "http://Delta-homes.com/" argument from the original browser shortcut.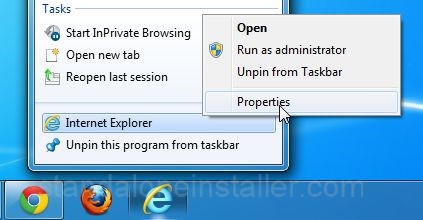 5. In the Shortcut tab, in the Target field, get rid of the http://www.Delta-homes.com/ argument.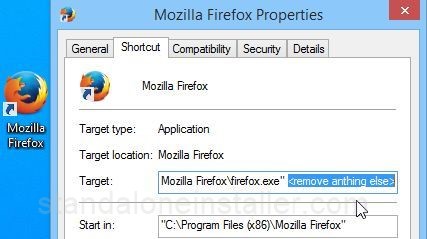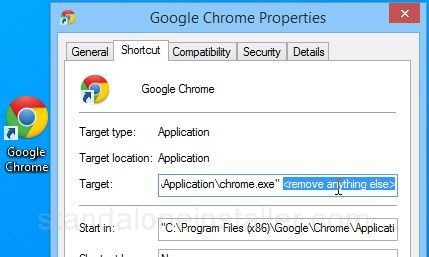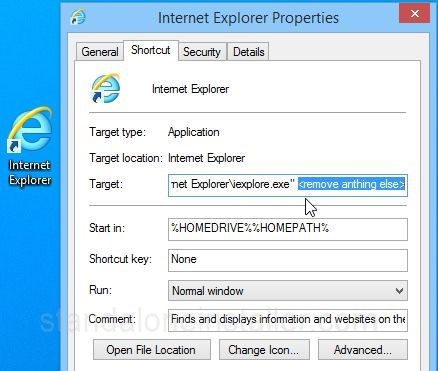 STEP FOUR
Now you have to scan your system using Malwarebytes Anti-Malware Free. This program makes use of up to the minute technology to find and remove all remnants of malware. Remember that Malwarebytes Anti-Malware works runs together with antivirus software without conflicts.
1. Download Malwarebytes Anti-Malware here.
2. Close all programs when the downloading is done.
3. Double-click on the icon on your desktop "mbam-setup" to begin installation of the program.



4 You will see the Malwarebytes Anti-Malware Setup Wizard which is meant to guide you through the installation process. Continue following the prompts by clicking the "Next".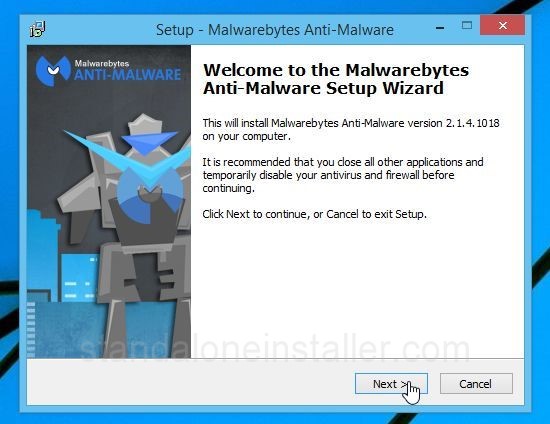 5. The program will start on its own. You will see a message which would be telling that you must update the program in addition to saying that your system has never been scanned so far.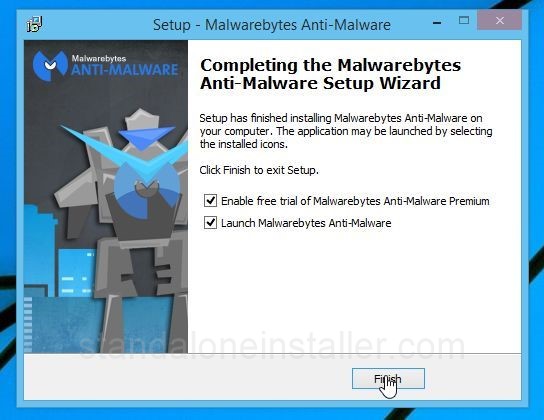 6. Click "Scan Now" to start scan. The program will scan your PC.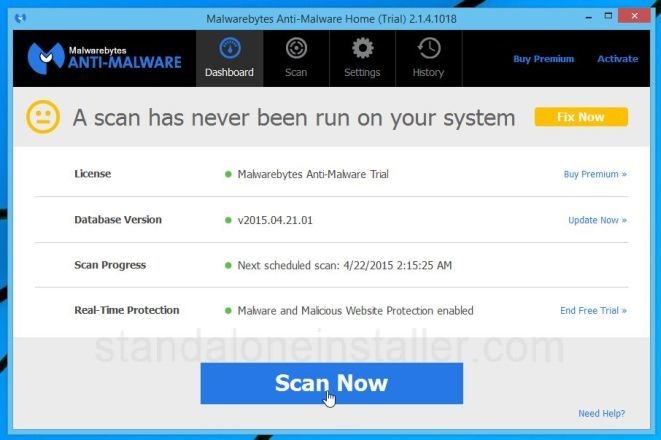 7. The program will now start scanning malware in your computer.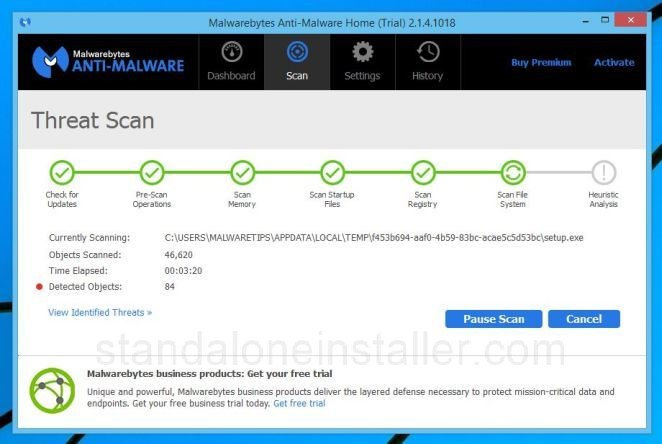 8. You will see a screen displaying malware infections that Malwarebytes Anti-Malware has discovered. Click "Remove Selected"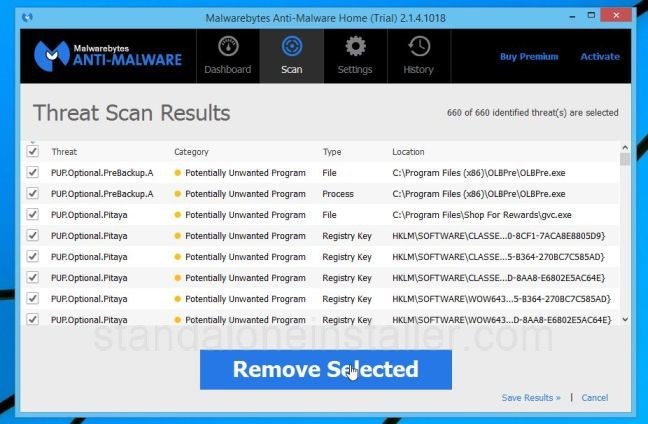 9 Malwarebytes Anti-Malware will now quarantine all the malicious files and registry keys it has come across. The program may call for a reboot so grant it the permission.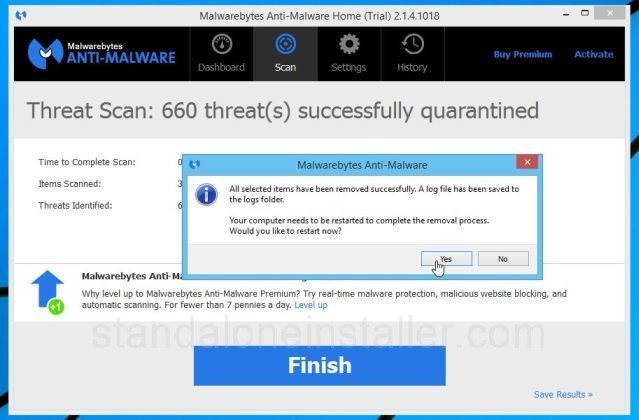 9 After your PC will begin, open Malwarebytes Anti-Malware and run another "Threat Scan" to ensure your system is all clean.
STEP FIVE
Lastly, scan your system using HitmanPro. This program is designed to help your system get rid of all types of malware and remove Delta-homes.com virus from your PC. It works together is designed to work alongside present security programs without any clashes.
1. Download HitmanPro here.
2. Double-click on the file named "HitmanPro.exe" (for 32-bit versions of Windows) or "HitmanPro_x64.exe" (for 64-bit versions of Windows).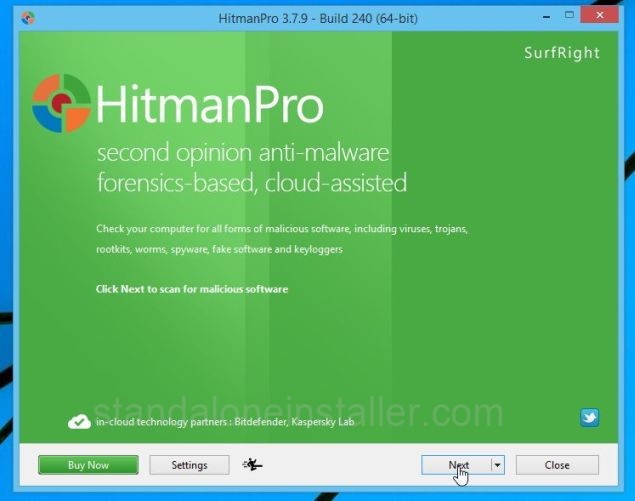 3. You will see start screen when the program will begin.
4. Click "Next" in order to the program.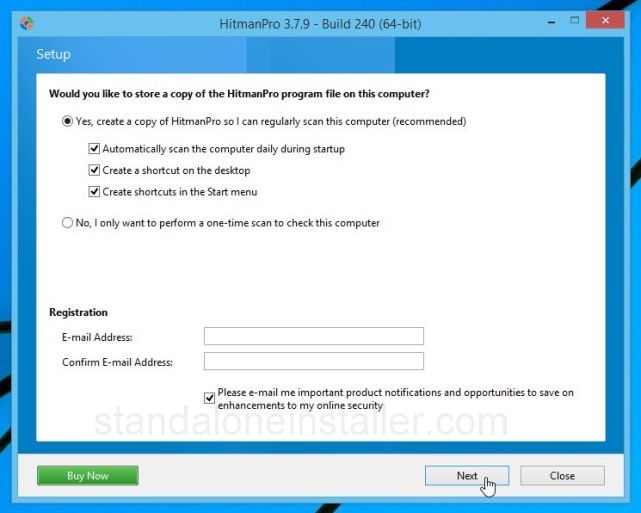 5. HitmanPro will start scanning your PC for Delta-homes.com malicious files.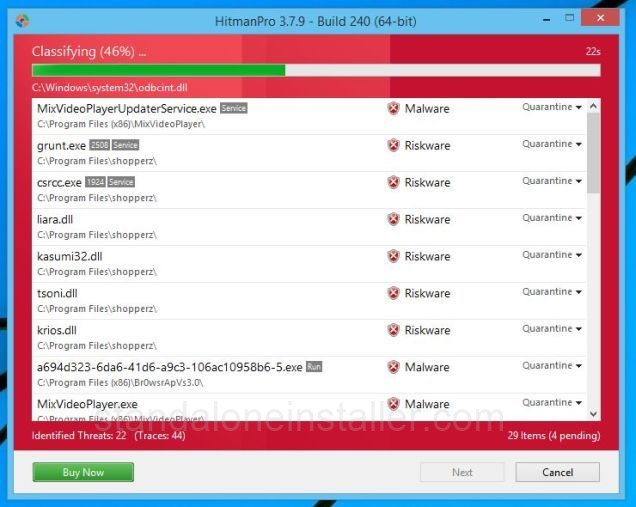 6. A list of all the malware that it has found will be displayed when the scanning will complete. Click "Next" to get rid of Delta-homes.com virus.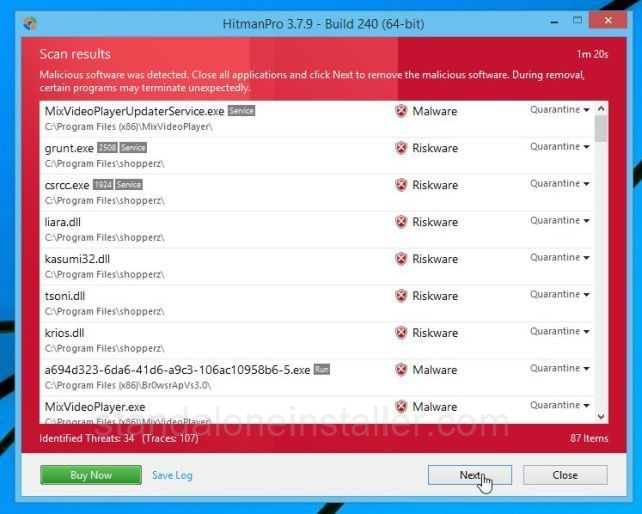 7. Click "Activate free license" to start free trial, and eliminate all the malicious files from your PC.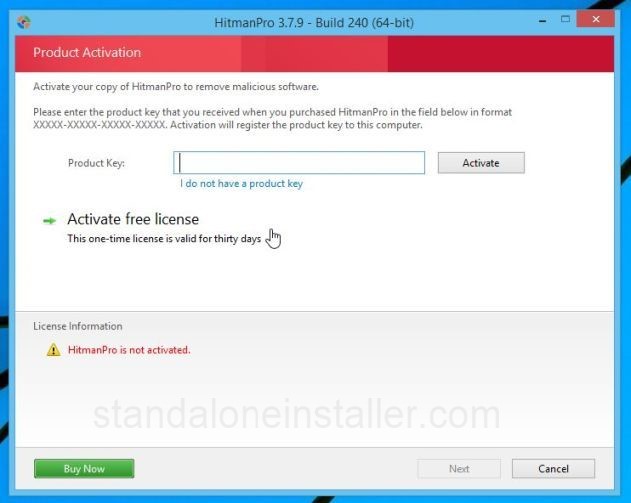 Now your system will remove Delta-homes.com virus and free from browser hijacker. However, in case you continue to encounter similar program you can try using Zemana AntiMalware.
---