6 Best Newsletters for Designers
Admin

February 23, 2017

931
Designers are always craving for new ways to improve their work. While there are plenty of options out there, only few digests are truly worth exploring. We want something new as readers as well as designers are who wanting new inspirations for their designs seek something unique. Recently got a chance to come across some exciting digests and newsletters that offer extraordinary stuff in a extraordinary way. Here they are all you designers out there. Those who are a part of the design industry can also learn lot of from these newsletters.
1. Desk of Tobias van Schneider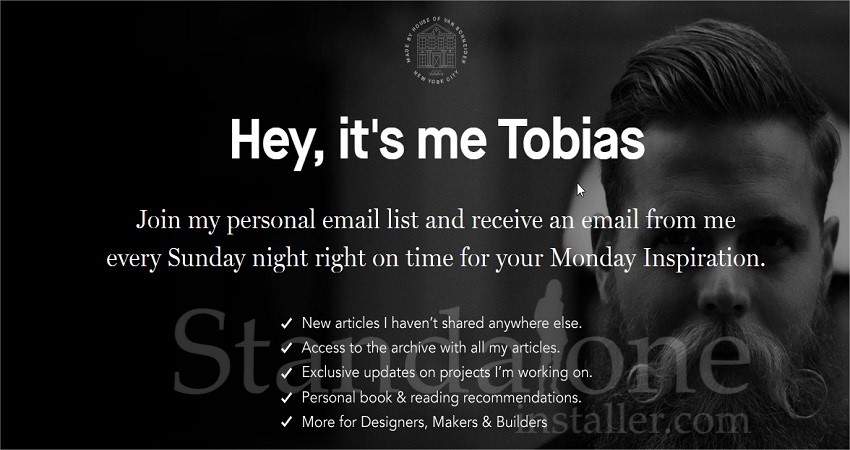 An award-winning designer who has formerly worked with companies like Google, Sony, BMW, Red Bull, and more, Tobias is just brilliant. His digest is fantastic as well. It is one of the most useful design newsletters you can find. The nature of Tobias's digest is highly educational, and inspirational. It also makes a great tool for non-designers as well.
2. UX DESIGN WEEKLY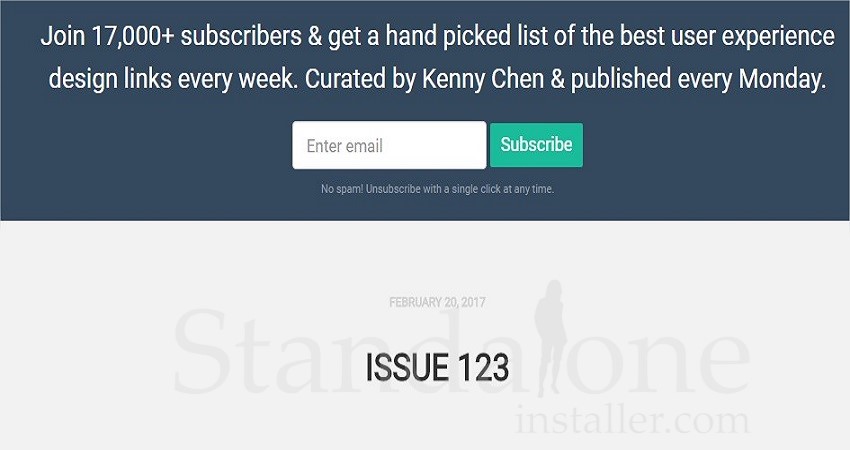 This is one of the most popular digests about UX out. It has over 17,000 subscribers as it has a unique approach. In every issue it offers the finest articles about UX that will keep you updated on what's happening in the world of UX. In addition, it includes section for the readers with some tools and resources on the subject. You also get to read a designer's portfolio in each issue which helps you find out what other designers are doing and get inspired from them. You will also enjoy the exciting stories at the end of the digest.
3. Sketchnote Army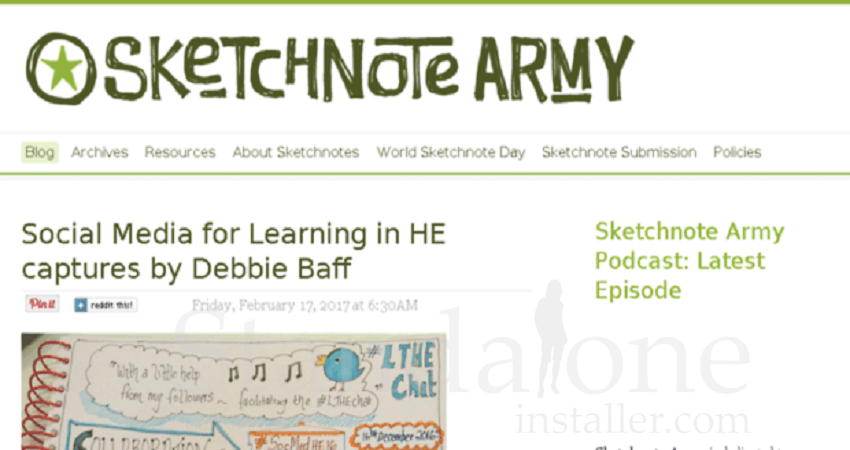 This one has a great concept. If you like to doodle or if you like to look at other people's doodles, you will love it. Mike Rohde is committed to finding and showcasing sketchnotes and sketchnoters from around the planet, from workshops to events, conferences or wherever sketchnotes are captured or created.
4. Bringing the Donuts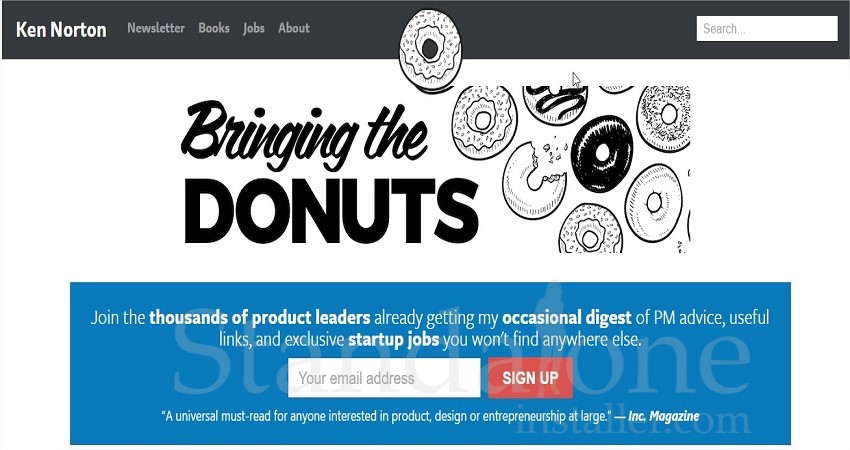 The subject of this digest is product management. It offers readers with tons of on-point advice or suggestions on a number of topics like such as life lessons, culture entrepreneurship and more. There is the list of product jobs in some of the coolest companies.
5. The Smashing Newsletter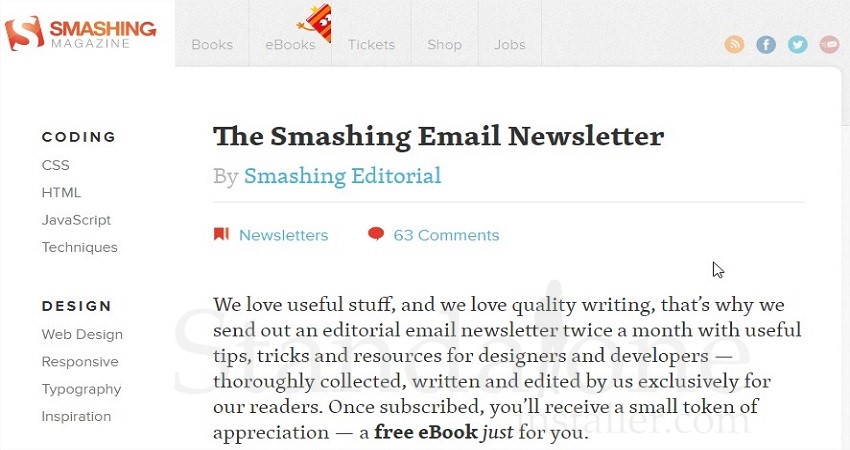 Here is another notable digest for designers. Every issue of the Smashing Newsletter is focused on a number of issues and topics from the design world. It is packed with useful tips and valuable resources for designers and developers. The different subjects are generally divided into separate sections presented with great visuals and exciting links. It is a must for anyone who wishes to stay up to date on latest trends, news or those who just want to improve their skill.
6. Hack Design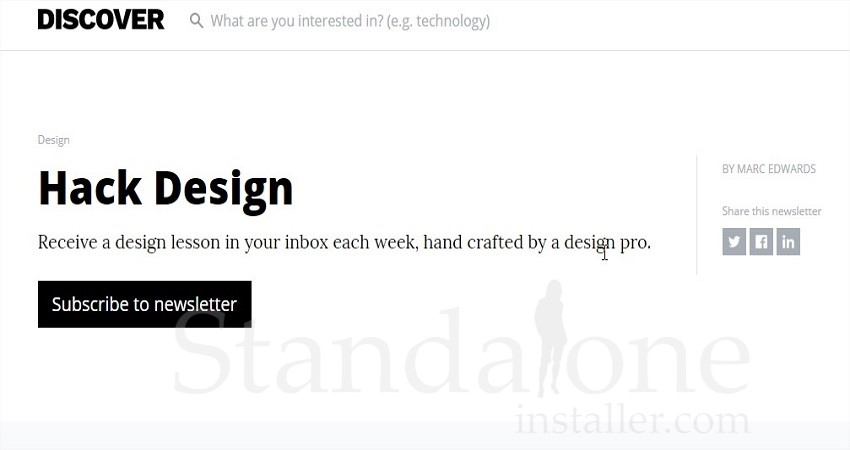 Hack Design brings a design lesson straight to your inbox every week from a different design expert. You can say that this is even more useful than an average design course and you get to save money as well. It will help you build on your already existing knowledge on the subject. Responsive web design, vector interface design and mechanics of iconography are some of the themes that have been covered so far.
---