10 Best Video Editing Software for 2017
Admin

October 4, 2017

1,771
Advancements in technology has changed numerous things. Editing videos has also become a piece of cake now thanks to great video editing software that offer tons of features. There are many great software that can help you edit videos even if you are not a pro. Here is my list of some of the best video editing software for 2017.
1. Pinnacle Studio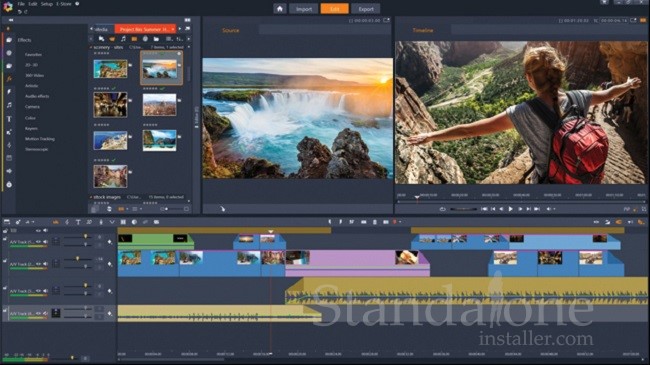 It is a popular video editor for Windows devices. Through a number of exciting features, like drag and drop editing of HD video, DVD authoring, timeline-based editing up to 6 tracks, free training, title and overlay creation, ability for adding sounds and music and much more. Without doubt Pinnacle Studio makes one of the best video editors you can depend on. The price is also quite affordable at $59.95
Read Also: 5 Best Free Video Repair tools to Fix Any Video
2. Sony Vegas Movie Studio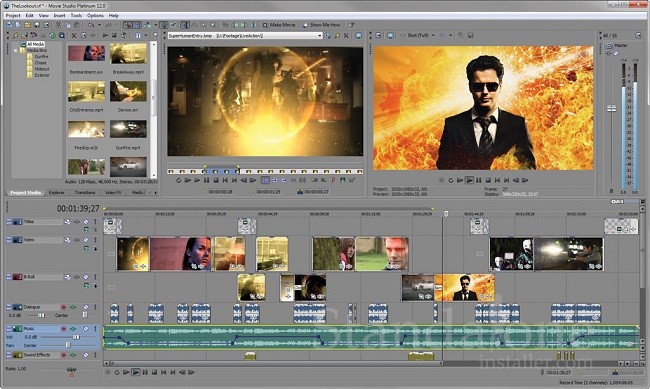 This is one of the greatest video editing software that you must check out. Those of you who wish to create stunning videos without using many system resources, Sony Vegas Movie Studio can be your best bet. It is best tool for Windows PCs. It is basically the minimized version of Sony Vegas Pro and is designed for enthusiastic professionals to enjoy tons of features including simple interface and added support for elements like text, transitions, video stabilization etc. All in all, this video editing software is your all-in-one solution who need to save time. You can purchase this program for $49.95 if you are happy with the trail version.
3. Lightworks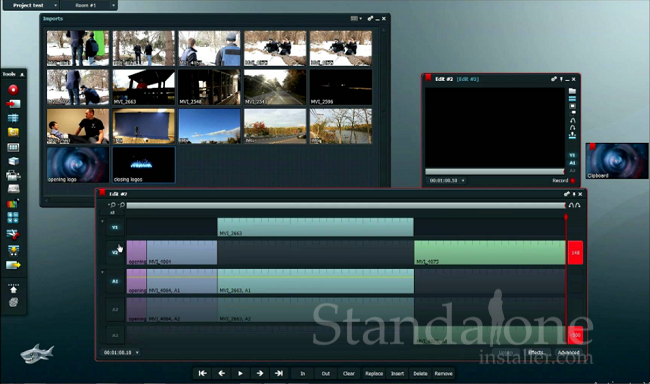 This video editing sotware is one of a kind. It is the only video editor that has support for Microsoft Windows, OS X and Linux. Dedicated support for background I/O, dedicated keyboard to improve video editing experience, multi-cam editing and great set of realtime effects include some of the great features of Lightworks. You will also benefit from dedicated web export option, background export, import and rendering and more. Lightworks is free to download, but it has a Pro version too.
4. Corel VideoStudio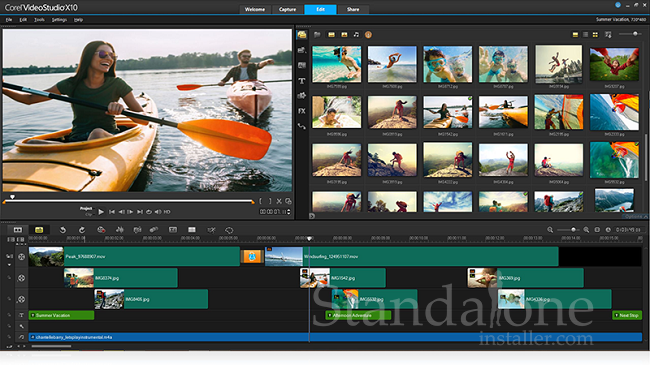 This video editor belong to the family of CorelDraw. It is powered by 64-bit power and makes a wonderful option for both personal and professional use. When you buy the ultimate version, you can enjoy great features like variable speed in video editing, simpler ways to create overlays and titles, multi-monitor support, stop-motion animation and more. Corel VideoStudio will need you to invest $79.99.
5. CyberLink PowerDirector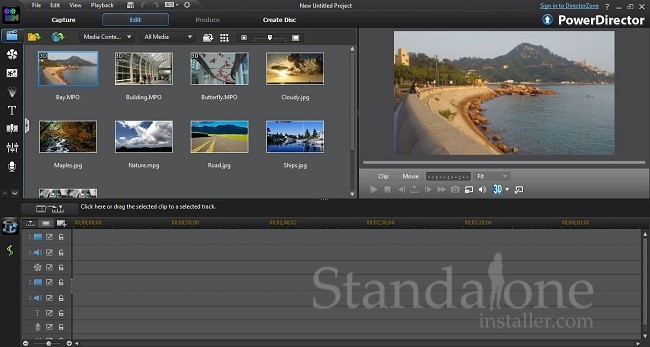 Another great video editing tool that is worth your time, PowerDirector from CyberLink is a tool that can always come in handy for those who need to create impeccable videos. It is a consumer-focused software with a simple UI. Ranging from professional animations to striking videos, this video editing tool enables you to do whatever you wish. You can continue editing even when you are away from PC as it has a Smartphone app as well. CyberLink PowerDirector has a $74.99 price tag.
6. Pitivi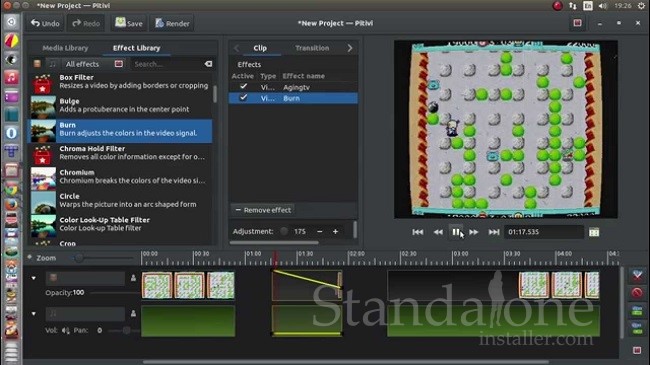 An open-source video editing software meant for Linux-based devices, Piviti is free program that can help you achieve your video editing goals. It has an intuitive UI and it offers a number of great features for all video editors. Simple video editing capabilities, tons of transitions, filters and effects and precision-based video editing etc. include some of the notable features of Android O.
7. Cinelerra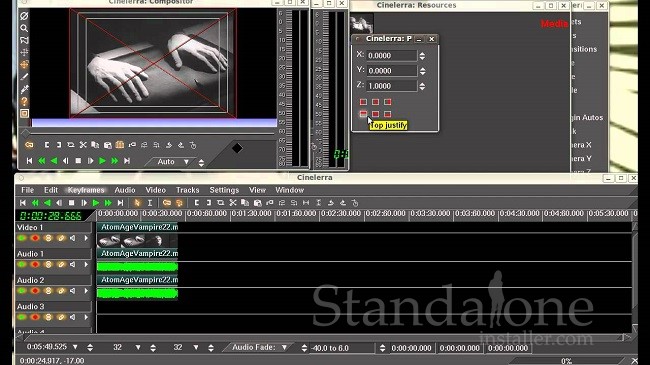 A great video editing tool that is worth using, Cinelerra enables Linux users edit videos in wonderful and intuitive way. Written in C++, the video editing software provide powerful features that are simplified through the simple UI. You can download the tool for almost every Linux distribution. UI Cinelerra has 3 sections that enables editors do their work well. These include Timeline, Viewer, Resource Window and Compositor. What more, the software is entirely free to use.
8. ivsEdits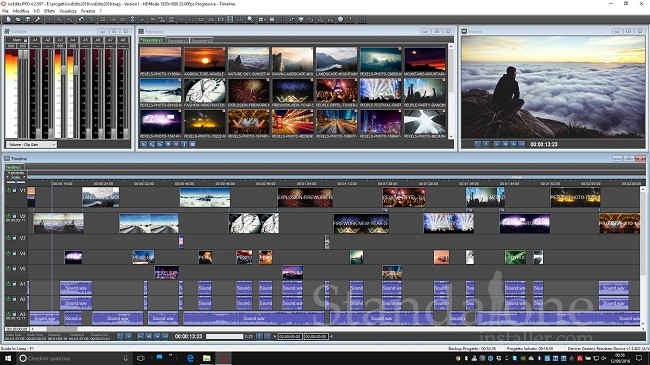 ivsEdits is a free video editing software that can be help you in all types of video editing projects. The program is meant for Windows PCs and is one of the best options out there. While it has a simple UI, most editors find it very impressive. Some notable features of ivsEdits include hardware integration, multiple live inputs, realtime video I/O, multi-camera editing etc.
Read Also: 10 Free High Quality Stock Videos Websites
9. iMovie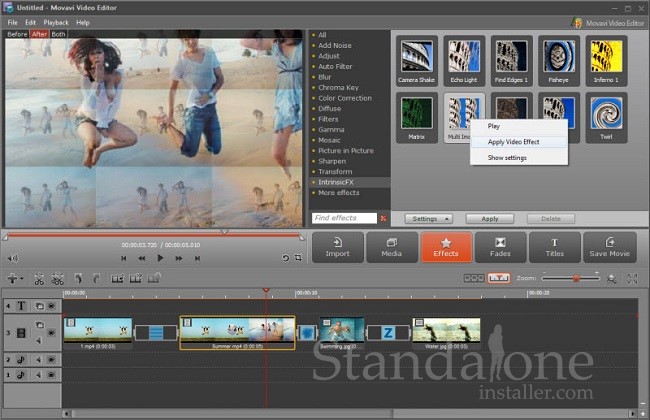 iMovie is a popular and much used video editor for Mac devices. Coming from which comes from Apple Inc, it is a great tool that helps you create fantastic videos even when you are using an iOS-based device. While it has many features, some of the most exciting ones include transitions, drag-based interface, iMovie Theatre and the ability to fine tune clips. iMovie is priced just at $14.99.
10. Kdenlive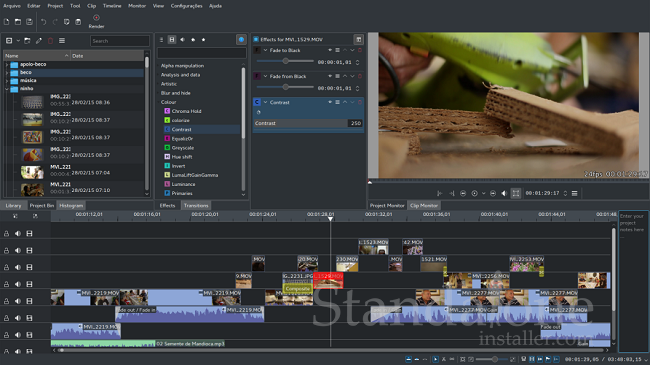 Built on MLT Framework, Kdenlive is a video editing software which can be just right for those who are looking for an open-source video editing software that they can count on. Available for Linux, FreeBSD and Mac OS X, the software offers great features that are striking when you have to make stunning videos. You can also benefit from features like rendering that you can pause as per your need, ability to apply special transition effects, multi-track editing feature etc. The tool is all free for personal and professional purposes.
---